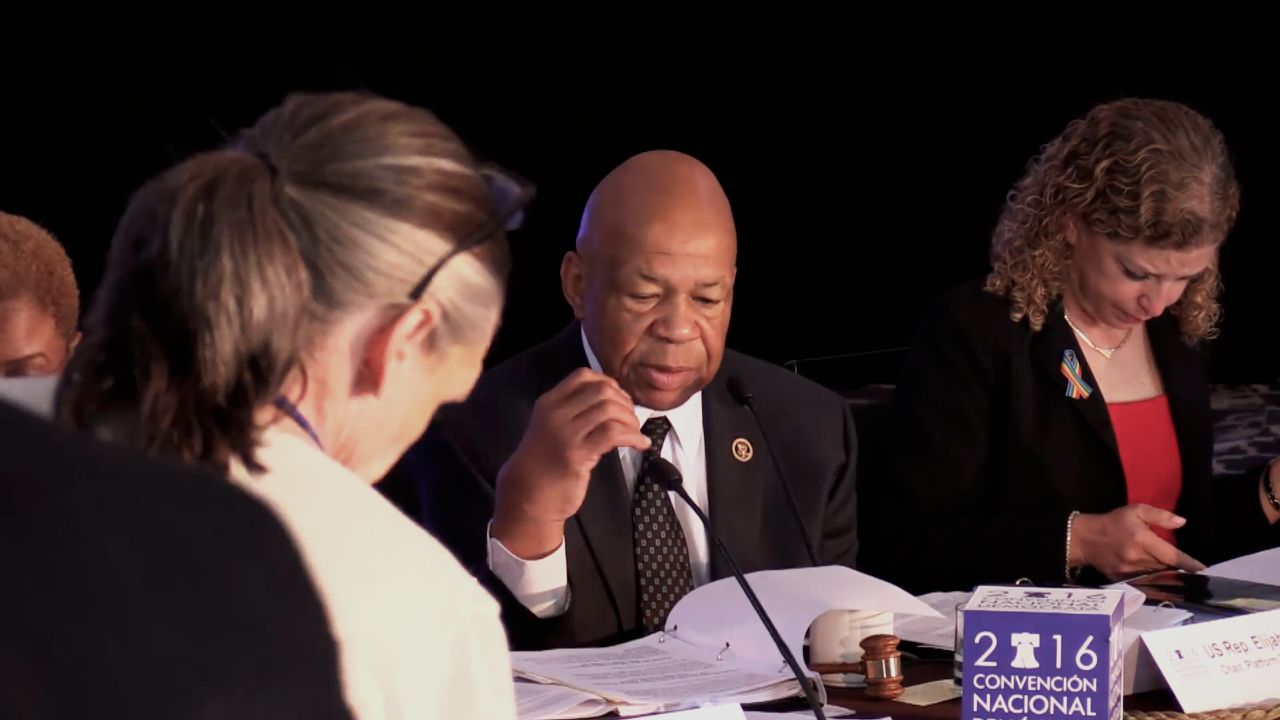 BREAKING –> The Washington Post: "The Supreme Court struck down Texas abortion restrictions that had caused more than half of the state's abortion clinics to close. The decision was a win for abortion-rights advocates, who say that state legislatures around the country have passed more than 200 restrictions on abortion in the past five years.
"The challenged Texas provisions required doctors who perform abortions at clinics to have admitting privileges at a nearby hospital and said that clinics must meet hospital-like standards of surgical centers."
Democrats have a platform draft –> A draft of the Democratic Party's 2016 platform, drawn up by 15 people — five selected by Bernie Sanders, six by Hillary Clinton, and four by Democratic National Committee Chair Debbie Wasserman Schultz — moves the party in a progressive direction on some issues backed by Sanders supporters, but not on some of the most contentious.
The party will not officially oppose the Trans-Pacific Partnership, a trade deal backed by Obama and opposed by many Democrats, including Sanders, as a corporate giveaway (Clinton also has expressed her opposition). The panel also narrowly rejected proposals by environmental activist Bill McKibben, appointed to the drafting committee by Sanders, to impose a moratorium on fracking and to push for a carbon tax, though the panel said it would back an investigation of Exxon for years of allegedly misleading investors about the risks of climate change. The panel backed abolishing the death penalty, "an updated and modernized version of Glass-Steagall" and a $15-an-hour minimum wage — though Sanders' backers did not succeed in a push to have the wage indexed to inflation and described as a "universally mandated minimum."
The platform is subject to change at the convention — and Sanders has made clear that pushing it to include progressive priorities is now among the end goals of a campaign that will not win him the nomination.
GOP's convention woes –> Alex Isenstadt for Politico: "With the convention less than a month away, POLITICO contacted more than 50 prominent governors, senators, and House members to gauge their interest in speaking. Only a few said they were open to it — and everyone else said they either weren't planning on it, didn't want to, weren't going to Cleveland at all or simply didn't respond."
Dark money in state races –> Chisun Lee and Lawrence Norden in a Sunday New York Times op-ed: "The rise of dark money may matter less in the race for president or Congress than for, say, the utilities commission in Arizona. Voters probably know much less about the candidates in contests like that, which get little news coverage but whose winner will have enormous power to affect energy company profits and what homeowners pay for electricity. For a relative pittance — less than $100,000 — corporations and others can use dark money to shape the outcome of a low-level race in which they have a direct stake." The authors have contributed to a first-of-its kind analysis from New York University's Brennan Center for Justice of dark money's influence in the states.
Anarchy in the UK –> Olivia Goldhill for Quartz on one aspect of the Brexit aftermath: "A meltdown is taking place in the UK's Labour Party. Eleven shadow cabinet members have quit their positions, another was fired, and at least 20 resignations are still expected. Party leader Jeremy Corbyn, who as of Sunday (June 26) said he would not resign, is facing rising anger over his lackluster performance in the campaign against Brexit."
And that's not all: The New York Times: "As Chancellor Angela Merkel of Germany, President François Hollande of France and Prime Minister Matteo Renzi of Italy meet on Monday in Berlin, and again with the heads of all 28 European Union members in Brussels on Tuesday and Wednesday, they will have to decide whether to continue pressing for immediate negotiations on the terms of Britain's withdrawal or to let passions cool in the hopes that some kind of deal might be worked out to keep Britain in the bloc."
And: Rupert Cornwell in the UK newspaper The Independent: "Geostrategically, the US has always seen a united Europe as a bulwark and its natural partner. This bulwark has now been weakened. Compounding the danger is the strong possibility that the referendum outcome will pull Britain apart, assuming Scotland, strongly Remain, seeks again to quit leave the United Kingdom."
The Pope on gay rights –> As Gay Pride was celebrated across the United States, Joshua J. McElwee at the National Catholic Reporter writes, "The Catholic church and other Christian communities must apologize to gay people and to many groups they have let down or offended throughout history, Pope Francis has said. In a press conference Sunday on the flight back to Rome after his weekend trip to Armenia, the pontiff said bluntly: 'The church must say it's sorry for not having comported itself well many times, many times.'
"'I believe that the church not only must say it's sorry… to this person that is gay that it has offended,' said the pope. 'But it must say it's sorry to the poor, also, to mistreated women, to children forced to work.'"
Morning Reads was written by John Light and edited by Michael Winship. See a story that you think should be included in Morning Reads? Tell us in the comments!
---
We produce this news digest every weekday. You can Sign up to receive these updates as an email newsletter each morning.