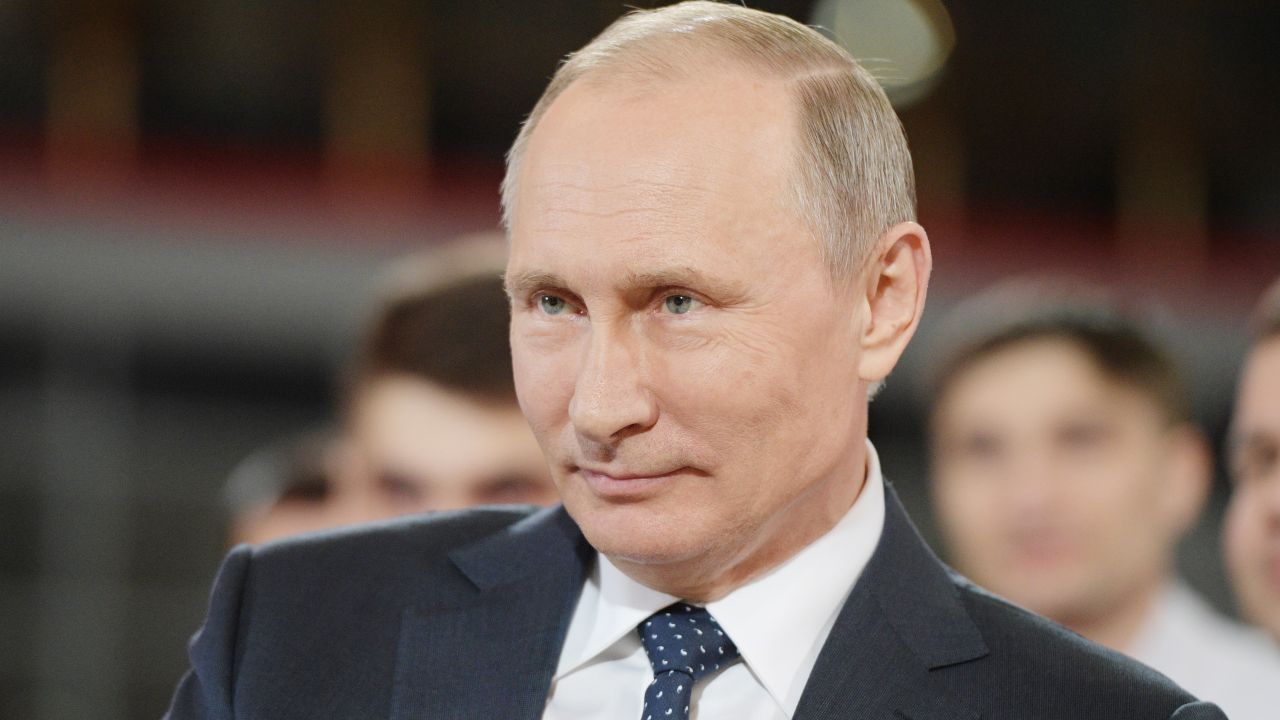 We produce this news digest every weekday. You can sign up to receive these updates as an email newsletter each morning.
---
Russian influence –> The big news this weekend began with two separate reports in The Washington Post and The New York Times. The Post, which first broke the latest story, reported that the "CIA has concluded in a secret assessment that Russia intervened in the 2016 election to help Donald Trump win the presidency, rather than just to undermine confidence in the US electoral system, according to officials briefed on the matter." The Times article reported that "the Russians hacked the Republican National Committee's computer systems in addition to their attacks on Democratic organizations, but did not release whatever information they gleaned from the Republican networks."
Trump himself dismissed the assertions, telling Fox News the claims were "ridiculous." Former Bush administration official John Bolton, who is likely to receive a post in the Trump administration, possibly deputy secretary of state, went so far as to suggest that the hacks were a "false flag" operation orchestrated by President Obama.
But a bipartisan coalition is seeking answers. Elise Viebeck and Karoun Demirjian report in this morning's Washington Post that "Sens. Lindsey O. Graham (R-SC) and John McCain (R-AZ) — the chairman of the Senate Armed Services Committee — joined calls by incoming Senate Democratic leader Charles E. Schumer (NY) and Armed Services ranking Democrat Jack Reed (RI) for a thorough, bipartisan investigation of Russian influence in the US elections. Their statement came two days after The Washington Post reported the CIA's private conclusion that Russia's activities were intended to tip the scales to help Trump."
At Politico, Seung Min Kim and Burgess Everett write that "the competing statements from Trump and the bipartisan group of senators sets the stage for a possible showdown over how far Congress goes to investigate Russia's apparent interference in the election." They quote Democratic Sen. Claire McCaskill's appearance on This Week at ABC News. The Missouri senator said said she is "not questioning" that Trump won the election but added that "Vladimir Putin is a thug and a bully… He has to be held accountable. For Donald Trump to dismiss out of hand the intelligence community's fact-gathering frankly doesn't bode well for him protecting our country."
Meanwhile, according to The Guardian's Spencer Ackerman, because senior CIA officials are now worried about reprisals from Donald Trump, we may not see many speaking openly with journalists anytime soon.
Ready for Rex? –> Rex Tillerson, CEO of Exxon Mobil, may be Trump's pick for secretary of state. As Steve Coll writes for The New Yorker, Tillerson, who has never worked anywhere other than Exxon, does, in a way, have foreign policy experience: Exxon sees itself as an "independent, transnational corporate sovereign in the world, a power independent of the American government, one devoted firmly to shareholder interests and possessed of its own foreign policy. Exxon's foreign policy sometimes had more impact on the countries where it operated than did the State Department."
But given his extensive foreign dealings, lawmakers are worried about Tillerson's business ties to Russia, and his close relationship with Vladimir Putin, which Julia Ioffe outlines for Politico. Among Exxon's projects is a massive deal with Russia to drill in the Arctic as climate change melts surface ice.
China is angry –> The BBC reports: "China says it is 'seriously concerned' after US President-elect Donald Trump expressed doubts about continuing to abide by the 'One China' policy. Under the policy,  the US has formal ties with China rather than the island of Taiwan, which China sees as a breakaway province. In a TV interview on Sunday, Trump said he saw no reason why this should continue without key concessions."
And, from the British newspaper The Independent: "China flew a nuclear-capable bomber outside its borders in a show of force less than a week before US President-elect Donald Trump's phone call with the president of Taiwan, it has been reported… The Xian H-6 bomber flew along the disputed 'nine-dash line' around the South China Sea, US officials told Fox News, passing over a number of disputed islands. The officials said it was designed to send a message to the incoming administration."
Changes to America's voice abroad –> Congress is seeking to change two government-funded broadcasting operations, Radio Free Europe/Radio Liberty and Voice of America, to broadcast propaganda from the White House. The Washington Post editorial board writes: "A radical change to that system is now coming — and it looks like one that Vladi­mir Putin and Qatar's emir might well admire. An amendment quietly inserted into the annual National Defense Authorization Act by Republican House leaders would abolish the broadcasting board and place VOA, RFE/RL and other international news and information operations under the direct control of a chief executive appointed by the president. The new executive would hire and fire senior media personnel and manage their budgets."
Thousands of invisible oil spills –> Emma Grey Ellis reports for Wired: "Every year thousands of oil and chemical spills occur in waters around the country, but unless you live in a highly impacted area like Louisiana, you probably only hear about a handful of them. That's partly because the Coast Guard classifies many spills—up to 100,000 gallons — as minor or moderate, and small spills get less of everything: less media attention, less regulation, less environmental impact assessment, and most critically, less funding to clean them up."
Morning Reads was compiled by John Light and edited by Michael Winship. See a story that you think should be included in Morning Reads? Tell us in the comments!
---
We produce this news digest every weekday. You can sign up to receive these updates as an email newsletter each morning.