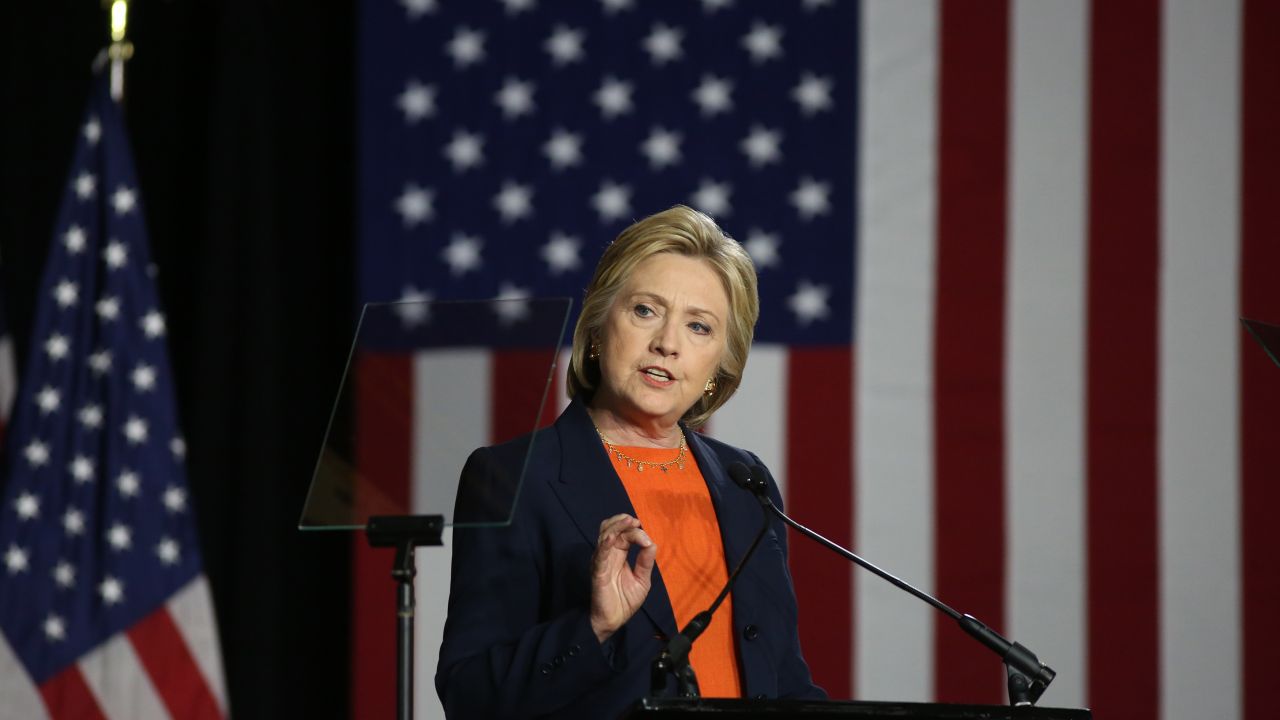 Clinton says Trump is unfit to lead –> When it comes to American foreign policy, Trump's fickle whims could trigger world war or an economic crisis, former Secretary of State Hillary Clinton argued in a major speech yesterday. His ideas "aren't just different — they are dangerously incoherent," she said. "They're not even really ideas: just a series of bizarre rants, personal feuds, and outright lies. He's not just unprepared, he's temperamentally unfit to hold an office that requires knowledge, stability and immense responsibility." Zack Beauchamp outlines the the speech for Vox. Time has the transcript. And here's the video.
Ryan caves –> The Speaker of the House says he'll vote for Donald Trump. Paul Ryan, who cultivates a brand of loyalty to conservative orthodoxy, had repeatedly said he was not ready to get behind the GOP candidate, but now has fallen into line. In an op-ed in his hometown newspaper, The Janesville Gazette, Ryan said he felt convinced Trump would be willing to sign the conservative legislation the speaker hopes to send to his desk. "… On the issues that make up our agenda," Ryan wrote, "we have more common ground than disagreement."
More campaign trail violence –> This time, it looks like anti-Trump protesters started it. The AP reports from San Jose, California: "A dozen or more people were punched, at least one person was pelted with an egg and Trump hats grabbed from supporters were set on fire. Police stood their ground at first but after about 90 minutes moved into the remaining crowd to break it up and make arrests." Both Democratic candidates were quick to vehemently condemn the violence.
Keeping at it –> Trump is continuing his attacks on Gonzalo Curiel, the federal judge presiding over a fraud case against Trump University. The candidate told The Wall Street Journal that Curiel had "'an absolute conflict' in presiding over the litigation given that he was 'of Mexican heritage' and a member of a Latino lawyers' association. Mr. Trump said the background of the judge, who was born in Indiana to Mexican immigrants, was relevant because of his campaign stance against illegal immigration and his pledge to seal the southern US border. 'I'm building a wall. It's an inherent conflict of interest,' Mr. Trump said."
But, Tierney Sneed reports for Talking Points Memo that the judge fortunately is "no stranger to ugly threats. Back in the late 1990s, Gonzalo Curiel — then a federal prosecutor, now the federal judge handling two high-profile cases against Trump University — was believed to have had a hit placed on him by one of Mexico's most dangerous cartels."
Disastrous new era –> The Congressional Budget Office has issued a report outlining the broad and potentially devastating threat posed to America's economy by climate change, including a more than 50-percent increase in spending to recover from hurricanes. Unfortunately, the report will be received by a Congress in which both houses are run by a party that rejects climate science, and past efforts have proved useless at changing their minds.
And, Paul Krugman reminds us at The New York Times: "We're at a peculiar moment when it comes to the environment — a moment of both fear and hope. The outlook for climate change if current policies continue has never looked worse, but the prospects for turning away from the path of destruction have never looked better. Everything depends on who ends up sitting in the White House for the next few years."
tronc? —> Matthew Ingram at Fortune magazine: "Tribune, the newspaper chain that has been fighting off an unwanted takeover bid from fellow news giant Gannett for weeks now, announced late on Thursday that it has changed its name to tronc (all lower case) and is moving its stock listing from the New York Stock Exchange to Nasdaq." Someone at the company decided that the name change "captures the essence of the company's mission." They say "tronc" stands for "tribune on line content." Good luck with that. A friend of ours says it's the sound a penny makes when it hits the bottom of an empty well.
Morning Reads was written by John Light and edited by Michael Winship. See a story that you think should be included in Morning Reads? Tell us in the comments!
---
We produce this news digest every weekday. You can Sign up to receive these updates as an email newsletter each morning.