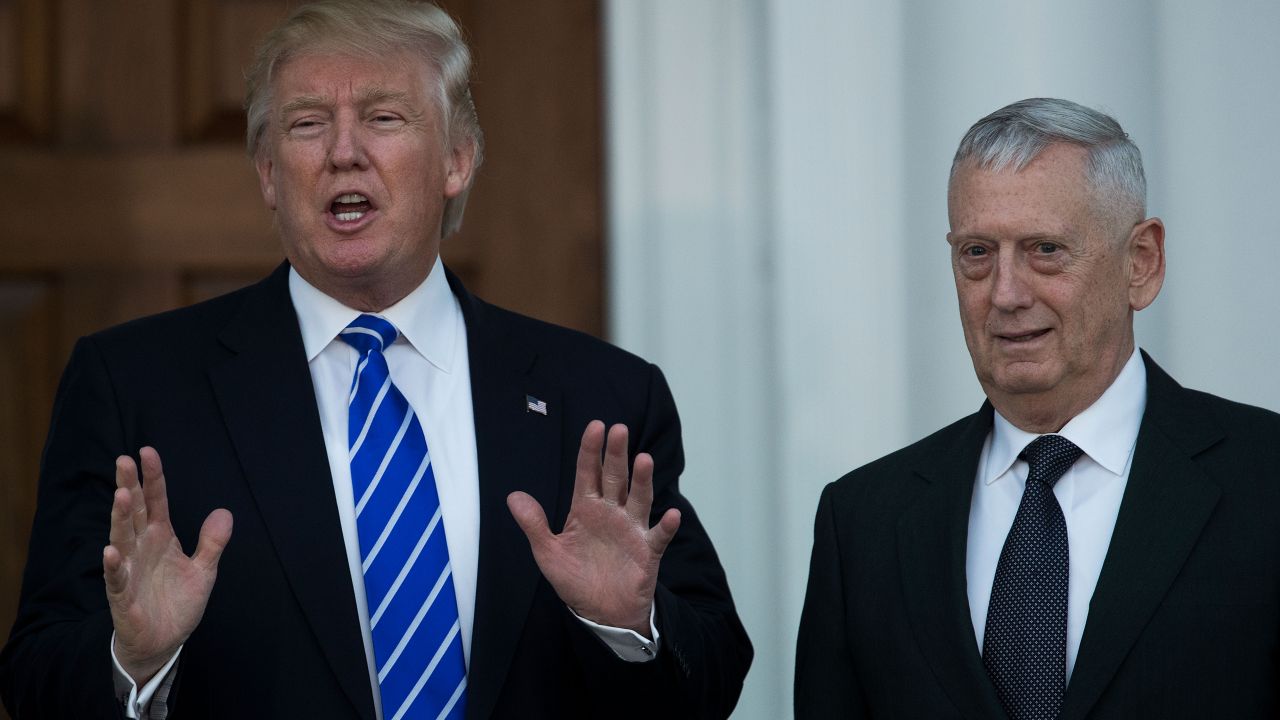 We produce this news digest every weekday. You can sign up to receive these updates as an email newsletter each morning.
---
"Mad Dog" Mattis to be Secretary of Defense –> Retired Marine Corps Gen. James Mattis, nicknamed "Mad Dog," will be Donald Trump's secretary of defense, the president-elect announced at his rally in Ohio last night. Mattis has been a critic of US strategy abroad and the Muslim faith, asking, "Is political Islam in the best interest of the United States? I suggest the answer is no, but we need to have the discussion. If we won't even ask the question, how do we even recognize which is our side in a fight?"
Biggest medical bill since Obamacare –> The House has passed the 21st Century Cures Act, a giant, bipartisan package of health reform legislation heavily favored by the medical industry and its lobbyists. Many Democrats say they like that it provides new funding for disease research, and Republicans say it speeds the process of approving drugs. Julia Belluz at Vox writes, "Patient advocacy groups, drug and device companies, and more than 1,400 lobbyists have pushed for the bill's passage over the last several years. The House overwhelmingly approved it in a 392-26 vote — defying critics who said the bill was too heavily influenced by the pharmaceutical industry… Researchers who study the FDA have long pointed out that, tucked away in the 996-page bill, are provisions that will weaken the regulator's authority and, potentially, compromise patient safety." The legislation is expected to pass the Senate next week and to be signed by President Obama.
Reality check –> Donald Trump and Kansas Secretary of State Kris Kobach claim that on Nov. 8, millions voted fraudulently. The Washington Post's Phillip Bump tallied up the real number of voter fraud cases that have been documented this election:
Four.
He writes, "That's 0.000002 percent of the ballots cast in the race for the White House — if they counted, which they won't."
Exxon head for secretary of state? –> Trump reportedly is considering Rex Tillerson, the CEO of the enormous oil and gas company, as a potential secretary of state. Tillerson has been in the headlines in recent years as his company and congressional allies waged war on journalists and activists who have publicized reports that for decades his company spread misinformation on climate change to protect its profits.
But amazingly, as Timothy Cama at The Hill notes, Tillerson theoretically would be more pro-climate action than Trump: "For example, Tillerson believes in man-made climate change, which Trump has dismissed as a hoax. Exxon supports the Paris climate agreement and wants the United States to impose a tax on carbon dioxide emissions, both policies that Trump strenuously opposes."
Also: Trump added an ALEC-linked, pro-fracking activist to his transition team.
And also: The Huffington Post unearthed audio of Jeff Sessions arguing that climate action is a scheme to hurt poor people. [H/T to Climate Nexus for the above.]
American election is a proxy war? –> Ken Vogel and Julia Ioffe for Politico: "A top Russian official is accusing the Ukrainian government of undermining Donald Trump's presidential campaign by trashing him on social media and disseminating dirt on one of his close associates. A spokeswoman for Russia's foreign ministry on Thursday contended that the Ukrainian government over the summer damaged Trump's campaign by implicating his then-campaign chief Paul Manafort in a corruption scandal involving a pro-Russian Ukrainian political party funded by oligarchs."
Not with a whimper but a bang –> The people who ran Donald Trump and Hillary Clinton's campaigns spent two hours yelling at each other during a conference at Harvard yesterday. "If providing a platform for white supremacists makes me a brilliant tactician, I am proud to have lost," one Clinton advisor told Trump's team. "I would rather lose than win the way you guys did."
Morning Reads was compiled by John Light and edited by Michael Winship. See a story that you think should be included in Morning Reads? Tell us in the comments!
---
We produce this news digest every weekday. You can sign up to receive these updates as an email newsletter each morning.