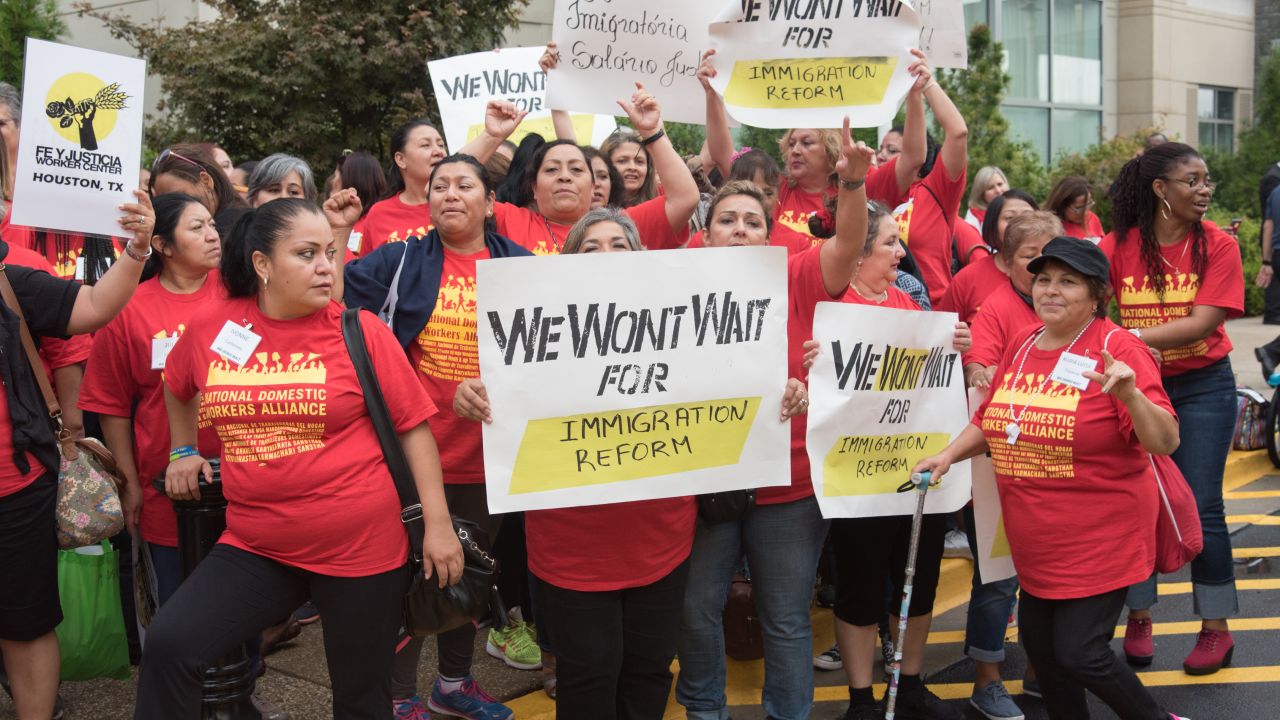 The last time I saw Gloria Steinem, she said something that stayed with me. She said, "the voting booth is the one place in America where everyone is equal." No matter who you are, where you come from, what you look like, once you vote, your vote counts. And no one vote counts more than another. That simple truth got me out of bed this morning at 3:45am, and onto a 6:00am flight to Reno, Nevada where I begin a five-state trip leading up to election day. My goal is to get every single person I meet in those states to show up to the polls on election day.
The voting booth is the one place in America where everyone is equal.
— Gloria Steinem
This year, I was part of an effort called We Won't Wait. We engaged women — from the kitchen table to the voting booth — on the issues they care about and what's at stake for them in this election. The We Won't Wait collaboration held more than 2 million kitchen table conversations with women around the country. And we heard about everything from the challenges of elder care and lack of paid leave to mass incarceration and the need for immigration reform. It turns out women, particularly women of color and low-income women, are not single issue voters. It makes sense. As workers, women, leaders, friends and family members, including mothers and daughters, we don't live single issue lives. We live three dimensional lives. And while we may be equal in the voting booth, the rest of the country hasn't gotten that message. In order to change this, we need to ensure that every single one of us gets to the polls on election day, and continues to work for full equality in our democracy every day after.
As the countdown to election day begins, I can already anticipate what happens after. Much will be written about the women's vote, the gender gap in voter turn-out and all the ways in which gender defined the outcome of this election. Over the next 5 days, I plan to talk to as many women as possible in Reno, Nevada, Aurora, Colorado, Manchester, New Hampshire, Miami, Florida and my new hometown of Chicago, Illinois. I will encourage and energize them to get to the polls on election day, and I'm excited to hear and share their stories. My hope for us is to see this moment in American political life through the eyes of the women we may never see on TV, but who are at the heart of what it means to be American in 2016. My prediction is that we'll see a picture that's full of hope and hardship — heroines' journeys and silver linings. But let's see how it goes.
Hope you'll follow my journey on Instagram @aijen_georgegotv16.