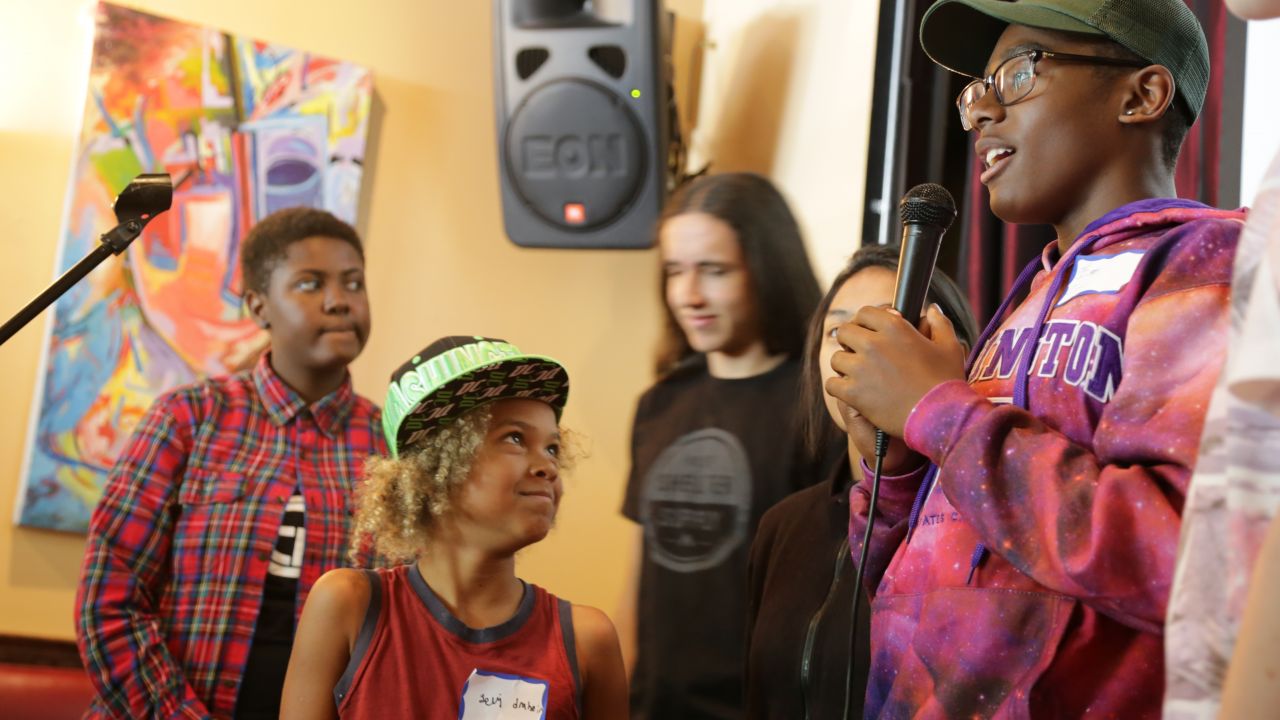 A lawsuit against the Trump administration filed by 21 young Americans and climate scientist James Hansen is going to trial. Judge Ann Aiken will hear the case in US District Court in Eugene, Oregon, on Feb. 5, 2018.
The 21 tweens and teens argue that, by failing to tackle climate change, and by incentivizing corporations to continue polluting by measures like tax breaks for fossil fuel companies, the government has endangered their and future generations' constitutional rights and dropped the ball on protecting the atmosphere, which the plaintiffs say is a public trust.
The case, which initially seemed like a long shot, began gathering steam days after Trump was elected, when Judge Aiken ruled it could move forward despite an effort by the Obama administration — the initial defendant — to get it tossed out. Aiken wrote that the case was "no ordinary lawsuit," continuing that the suit was "not about proving that climate change is happening or that human activity is driving it. For the purposes of this motion, those facts are undisputed."
Rather, Aiken said, the question at hand was whether the administration and its agencies "are responsible for some of the harm caused by climate change," and whether a court has the authority to order the government to put in place policies to contain global warming.
Last winter, the plaintiffs swapped out Obama's name for Trump's on the suit. The new administration, along with three fossil fuel industry groups that joined the suit as defendants, fought hard to get the case thrown out, asking the 9th Circuit Court (who will hear the case if Aiken's decision is appealed) to pre-emptively toss it out.
These efforts were unsuccessful. So, next February, lawyers from the Trump administration will stand opposite lawyers for the 21 plaintiffs, who range in age from 9 to 21, to make their case in court. Interestingly, in making their argument, these lawyers will likely have to accept the reality and severity of human-caused climate change — something that Trump and some of his top administration officials do not.
"Given our excellent panel of experts, and the ongoing problems created by the Trump administration, we believe the court will use the Constitution and the public trust doctrine to protect our climate from further serious damage," said Philip Gregory, co-lead counsel for plaintiffs, in a statement.
In setting a date for trial, Judge Thomas Coffin also allowed three fossil fuel industry trade groups to pull out of the suit. When the groups attempted to pull out this spring, some interpreted the move as indicative of increasing concern among the defendants that a case that had once seemed to be a long shot would likely go to trial. (A spokesperson for one of the groups, the National Association of Manufacturers, told The Washington Post that the group felt the Trump administration would adequately protect its interest and no longer needed to be a part of the suit.)