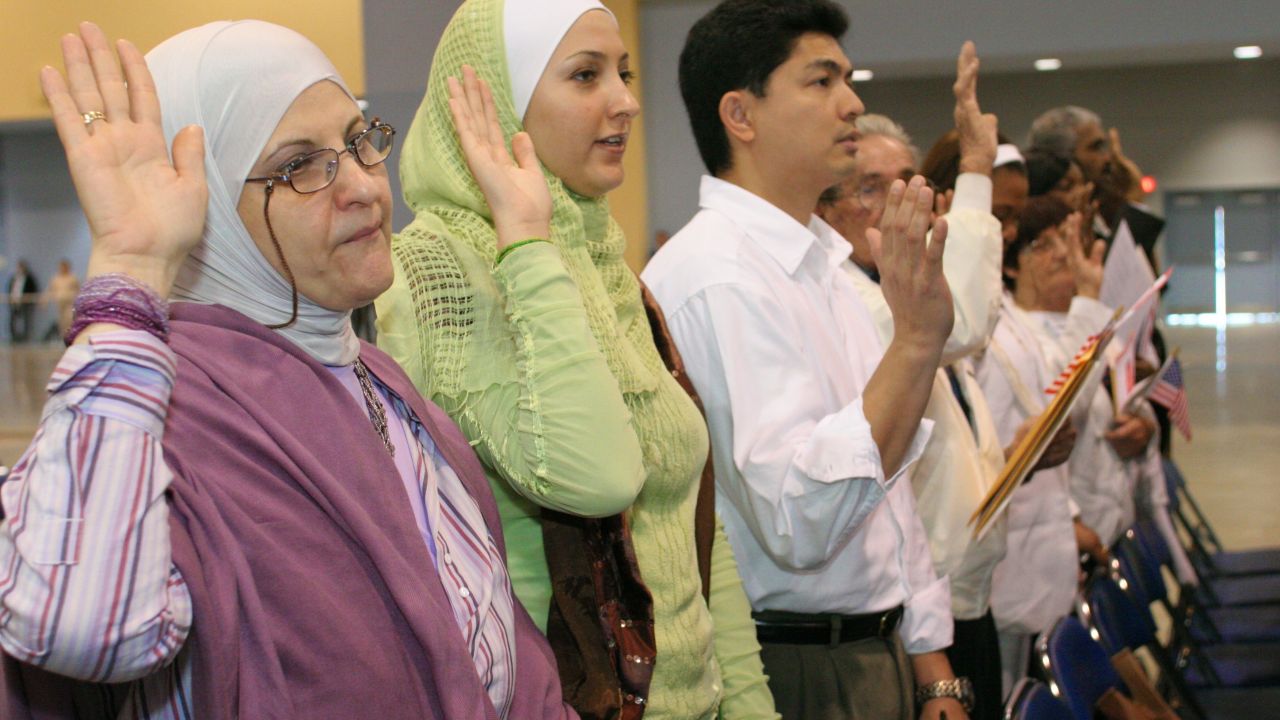 I became a US citizen three years ago, having moved to Los Angeles from Toronto in 1997. Tuesday was my first chance to vote in a presidential election. I thought that Donald Trump would get a number of votes, but I didn't think he would win the presidency. In the days after the election, my Canadian friends ask me if I'll continue to live in America. I answer each of them by smiling and saying that I live in Los Angeles, not in America.
The election revealed for many of us the uncomfortable truths about who we are as a people.
In Canada, we had an expression in the last century, "two solitudes," which described the relationship (or lack thereof) between English and French communities. Tuesday's election showed us the two solitudes in America — between those of us that live in multicultural, cosmopolitan cities and those of us that live in more homogenous (specifically, more white) communities. The election revealed for many of us the uncomfortable truths about who we are as a people, that 60 million of us would vote for someone who openly and often said things that were misogynist, racist and Islamophobic.
The election was a reminder to America's Muslim community that we need to work even harder than we have to make connections with other minority communities, especially Latina/os, African-Americans, LGBTQ Americans and women (recognizing that women are actually in the majority, but that misogyny is also prevalent). American Muslims are an American success story, solidly middle class and mostly professional. There are perhaps as many as 20,000 American Muslim physicians if one looks at information from the Islamic Medical Association of North America. American Muslims are more or less evenly divided in terms of ethnic origin between African-Americans, South Asians and Middle Easterners, with smaller numbers of almost every other ethnicity.
To borrow the words of the poet Langston Hughes, we, too, are America.
We have a history that goes back at least to the transatlantic slave trade. To take only one example, in 1730 a slave named Ayuba Suleiman Diallo was brought to Annapolis. This, one needs to remember, was two years before the birth of George Washington. Diallo was a Muslim who was freed and whose story was told in a biography published in London in 1734. American Muslims have served in the United States military since the Revolutionary War. There were some 300 Muslim soldiers who served during the Civil War. That's not a large number, certainly, but it also gives the lie to the oft-repeated claim that Muslims are newcomers to this country. Currently, some 6,000 American Muslims serve in the armed forces, helping to defend our country. We are here, and to borrow the words of the poet Langston Hughes, we, too, are America.
We have dealt with Islamophobic incidents before the election, and we'll continue to deal with them in the future. But the primary hate crimes committed against a religious group continue to be against Jews, not Muslims. We were not interred following the 9/11 terrorist attacks because Japanese Americans were interred following the attack on Pearl Harbor. And Islamophobia has nothing on slavery and the legacy of racism and structural violence that it has left us. But I'm optimistic — not just because I'm a teacher, but because I'm an American. It's one of our best traits, along with rolling up our sleeves and going to work for change. Love, as Stevie Wonder taught us in the opening track to Songs in the Key of Life, is in need of love today.