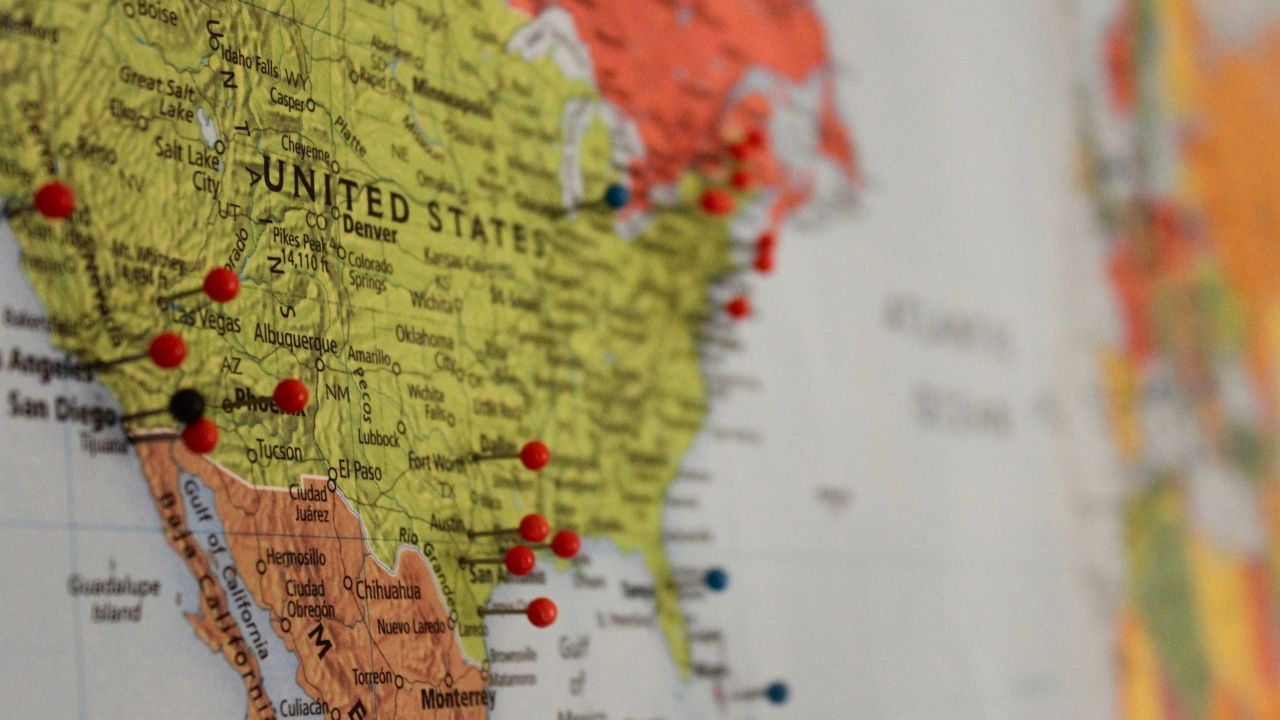 October 28, 2020
Today marks the beginning of the last week of the 2020 campaign. The candidates are making their closing arguments to voters.
The Biden campaign has announced that it will dispatch vice presidential candidate Kamala Harris to campaign in Texas on Friday, suggesting that it thinks Texas is in play. Since the 2016 election, Texas has gained at least 2 million emigrants from other states, many of them Democrats. About 800,000 Latinx Americans have turned 18. More than 3 million Texans have registered to vote for the first time. Democrats are pouring money into the state, money the strapped Trump campaign can't match.
If the Biden campaign looks strong, news looks less cheery on the Republican side.
First the good news for Trump: today golfer Jack Nicklaus endorsed him—as he did in 2016— warning that "if we want to continue to have the opportunity to pursue the American Dream, and not evolve into a socialist America and have the government run your life," voters should back Trump. Nicklaus and Trump golf together, and Trump has steered $20 million in federal money to Nicklaus's mobile children's hospital program. Nicklaus is from Ohio and still popular there. Trump is slightly ahead in the state, and Nicklaus's endorsement could help him hold it.
That was the day's high point for Trump. To launch the final week of the campaign, last night the president held a rally at Eppley Airfield in Omaha, Nebraska, in near-freezing temperatures. The campaign bussed attendees to the site from parking lots about three miles away, but when the rally was over and Trump had headed off on Air Force One, the buses could not navigate the crowded road and rally-goers were stranded. By the time the last people were finally rescued, 30 people needed medical attention.
Critics said this negligence showed how little Trump values his supporters but, rather than contradict that impression, the campaign's national press secretary Hogan Gidley made it worse. This morning, CNN host Alisyn Camerota asked him about the vice president's campaign events during the pandemic. She asked, "[A]re you at all concerned given that there has been an outbreak in the vice president's orbit of people around him and that there is currently an outbreak — I mean, hospitals in Wisconsin are near capacity…. [D]oes that give you any pause or the vice president any pause about going there and holding a big rally?" Gidley responded "No, it doesn't. The vice president has the best doctors in the world around him, they've obviously contact-traced and have come to the conclusion it's fine for him to be out on the campaign trail."
Ouch.
Today coronavirus continued to spike around the country as we approach 9 million coronavirus cases. More than 20 states have record levels of infection. Today the nation reported 81,181 new cases and 1,016 deaths.
The rising numbers of infections, and how that will delay an economic recovery, drove the stock market down sharply today. The Dow Jones Industrial Average dropped 943.24 points, or 3.4%, its worst drop since June.
Since March, attorneys have filed more than 300 election cases in state and federal courts. Most of the lawsuits have to do with mail-in voting, made imperative this year by the pandemic. Republicans are trying to depress voting by making it harder to vote; Democrats are trying to increase voting by making it easier. Today a factual error in a Supreme Court opinion upholding the Republican effort embarrassed one of Trump's Supreme Court justices, Brett Kavanaugh.
On Monday, five Supreme Court justices—all appointed by Republicans—backed a request from Wisconsin Republicans to throw out ballots postmarked by November 3 but received up to six days later. In his explanation of why he was siding with the Republicans, Kavanaugh said that state legislatures should be the ones to decide on voting rules. He specifically noted Vermont as a state that has "decided not to make changes to their ordinary election rules, including to the election-day deadline for receipt of absentee ballots." In fact, Vermont did change its rules, making two major changes, and today Vermont's Secretary of State Jim Condos formally requested that Kavanaugh's opinion be corrected.
Meanwhile, with no verification and dubious origins, the story of Hunter Biden's laptop is dying, and likely will have little of the impact for which Trump was clearly hoping. The president's lawyer Rudy Giuliani is still trying to push the story, but with little luck. He blew up when a host on the Fox Business Network suggested the Hunter Biden laptop story was unverified. Tucker Carlson tonight claimed that he had "real, authentic and damning" new Hunter Biden documents, but a producer shipped them to Carlson's home—apparently without making copies of them– and they mysteriously disappeared.
News services today reported that Russians are secretly developing illegal chemical weapons. If true, this puts pressure on Trump to respond. So far, he has resisted pushing back on Putin's treaty violations, including the recent poisoning of Russian opposition leader Alexei Navalny, although Britain and the European Union acted.
Today, Miles Taylor, former chief of staff in the Department of Homeland Security from 2017 to 2019, revealed that he was the person who published critiques of Trump under the pen name "Anonymous." In 2018, Taylor wrote an op-ed in the New York Times claiming that a number of people inside the administration were working hard to keep Trump from destroying the country. In 2019, he wrote a book he called "a character study," warning that many of the officials at the highest levels of the government were alarmed by Trump's instability.
In a piece published today on Medium, Taylor noted that an unprecedented number of former officials of the Trump administration are speaking out against the president, and he urged ordinary Americans to join the chorus. Taylor warned that, if he is reelected, "Trump unbound will mean a nation undone — a continued downward slide into social acrimony, with the United States fading into the background of a world stage it once commanded, to say nothing of the damage to our democratic institutions."
The candidates have six more days to make their final pitch to voters.