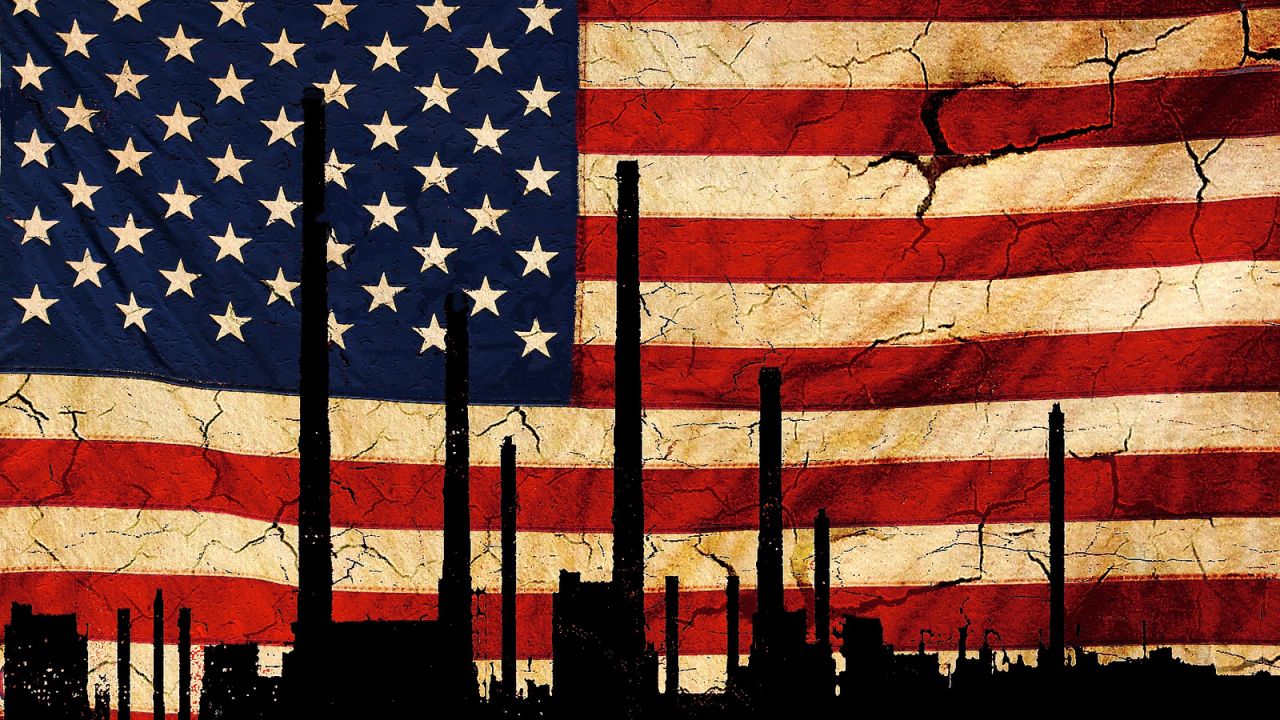 A version of this post originally appeared at The Huffington Post.
During his nationally televised speech before Congress last week, President Trump vowed to "promote clean air and clean water."
Is that right, Mr. President? Then why is your administration proposing to slash as much as 25 percent of the Environmental Protection Agency's current budget and cut its staff by 20 percent? That would cripple environmental safeguards, jeopardize public health and put future generations at risk.
The EPA has made remarkable progress cleaning up air and water pollution since its inception in 1970, but there is still more work to do. In 2015 alone, polluters dumped more than 190 million tons of toxic chemicals into waterways nationwide; at least 5,000 community drinking-water systems violated federal lead regulations; and some 116 million Americans lived in counties with harmful levels of ozone or particle pollution, which have been linked to lung cancer, asthma, cardiovascular damage, reproductive problems and premature death.
If anything, the environmental challenges of today suggest that the EPA needs more money and staffing to carry out its congressionally mandated mission, especially since Congress has already reduced its budget between fiscal years 2010 and 2016 by 28 percent in real dollars to $8.14 billion, a paltry 0.2 percent of the projected $4 trillion fiscal year 2017 federal budget.
Can state environmental agencies really compensate for an eviscerated EPA? The experts say no.
For his part, EPA Administrator Scott Pruitt doesn't seem particularly fazed by the prospect of his agency having to make do with lot less, claiming that state environmental agencies can pick up the slack. As he explained during his Senate confirmation hearing in mid-January, he believes "state regulators … oftentimes best understand the local needs and the uniqueness of our environmental challenges," and, as far as he's concerned, they should shoulder the primary responsibility for enforcing the law.
But can state environmental agencies really compensate for an eviscerated EPA?
The experts say no.

States Rely on EPA Assistance
If anyone understands the relationship between the EPA and state environmental agencies, it's Carol Browner, who served as EPA administrator during the Clinton administration after running Florida's Department of Environmental Regulation. State agencies, she says, are simply not equipped to take on the burden of federal functions.
"State agencies play an important role in protecting their citizens from dangerous pollution," she said. "But they can't do the job alone. They rely on the EPA's expert analysis and support to set and enforce pollution standards. Many states would not have the resources to replace the EPA work on which they rely."
What does that mean in practice?
I put that question to Ellen Gilinsky, who spent the last six years as an EPA water program policy adviser. Before joining the EPA, she was director of the Virginia Department of Environmental Quality's water program.
"States totally depend on the grants they get under the Clean Water Act, Clean Air Act, the Safe Drinking Water Act [and other federal environmental laws]," Gilinsky said. "Fifty to 60 percent of the funds for the Virginia water program came from the EPA. If we had doubled our permit fees to help fund our water program, we still wouldn't have covered the cost. And if we had, the business community would not have appreciated higher permit fees.
The EPA provides more than just money. It provides supporting information, new technology evaluations, training materials and other expertise.
— Ellen Gilinsky, former EPA water program adviser
"The EPA provides more than just money," she added. "It provides supporting information, new technology evaluations, training materials and other expertise. The EPA water division, for example, offers a permit writing training course for state workers. EPA experts train them. States don't have the wherewithal to provide training."
Ken Kimmell, who ran the Massachusetts Department of Environmental Protection (Mass DEP) before becoming president of the Union of Concerned Scientists in 2014, also stresses the importance of EPA technical assistance, as well as its state grants, which comprise a significant chunk of the agency's annual expenditures. In fiscal year 2016, those grants amounted to nearly 45 percent of the agency's budget.
"Having served as a state environmental commissioner, I know from personal experience that state environmental agencies are already strapped," Kimmell wrote in a recent blog post. "They typically lack the technical experts employed at the EPA, and stand in no position to take on additional enforcement responsibilities shed by the EPA."
Mass DEP's staff "was cut nearly in half between 2002 and 2012 due to budget cuts, even as the agency's responsibilities grew," Kimmell continued. "That occurred in a state well known for its strong commitment to environmental protection. As a result, my agency was forced to cut back on important and effective programs, such as water sampling to locate sources of bacteria that pollute rivers. If the EPA's budget is cut, it will mean even fewer resources for states, because states now receive a significant share of the EPA's budget to cover enforcement activities."
Massachusetts isn't the only state that has had to tighten its belt. Forty state environmental agencies have reduced staff in recent years, according to an October 2016 report by the Center for Public Integrity. Since 2007, staffing at environmental agencies in Illinois and Arizona dropped by more than a third, in New York by nearly a quarter and in Michigan and Florida by a fifth.
With state cutbacks like those, there's a clear need for more support from the EPA, not less. But EPA's staff has shrunk by 10 percent over the last decade, from 17,000 in 2007 to about 15,000 today, and President Trump's proposed budget would reduce it by another 20 percent, to about 12,000. It hasn't been that small since the mid-1980s. By comparison, nearly 100,000 people work at the Agriculture Department, nearly 47,000 are at the Commerce Department and nearly 78,000 are at the Department of Health and Human Services.

Pollution Ignores State Boundaries
Another reason why state environmental agencies depend on the EPA is because, as Delaware Sen. Tom Carper painstakingly explained during Pruitt's confirmation hearing, pollution does not honor political boundaries.
"Delaware, like many states on the East Coast, sits at the end of what is known as America's tailpipe," Carper said. "Ninety percent of the air pollution in Delaware comes from outside of the First State, from power plants hundreds of miles away in places like Kentucky, Ohio, Indiana and across the Midwest. As governor of Delaware, if I had eliminated every source of air pollution within my state, stopped every combustion source and ordered every motor vehicle off the roads, Delaware would still have faced deadly doses of air pollution."
Corporations may own polluting facilities in several states or a facility that emits pollutants into several states, making it difficult for a lone state agency to police them.
Moreover, corporations may own polluting facilities in several states or a facility that emits pollutants into several states, making it difficult for a lone state agency to police them.
"Electric utilities, oil refineries and retailers like Walmart are all national companies," said Eric Schaeffer, director of EPA enforcement from 1997 to 2002. "Only the federal government can deal with them. Take a BP refinery [in Indiana or Ohio]. It is polluting in more than one state." When the EPA takes enforcement action against a refinery, Schaeffer explained, states "could be assured that refineries in other states were being treated the same way for the same violations."
Meanwhile, Walmart — the nation's biggest retailer — "had a consistent pattern of stormwater violations in a number of states," said Schaeffer, now executive director of the Environmental Integrity Project. "It makes sense to deal with the company nationally. Why leave underfunded state agencies to deal with [Walmart] when you have these violations across the country? If you leave it to state agencies, companies can evade prosecution in states that don't have the ability to enforce the law."
Schaeffer also pointed out that states have little incentive to take action against major polluters within their own borders if their emissions wind up somewhere else.
"You won't see a state agency, say in Ohio, bring an enforcement action against a large coal-fired power plant," he explained. "It is not just a job issue. The bulk of the pollution from the coal plant is likely going into Pennsylvania, so you won't see Ohio sue." That's why, Schaeffer said, "it's a good thing to have the feds come in from the outside to enforce environmental laws. Having the EPA standing behind state environmental agencies gives them leverage to negotiate with violators. States can say to a polluter: 'Either deal with us or with the EPA.'"

State Environmental Agencies Under Siege
To make matters worse, some governors and other state officials seem more interested in protecting polluters than their own citizens.
Florida is a prime example. Over the last six years, Gov. Rick Scott has ripped the state's Department of Environmental Protection (DEP) to shreds. When he ran for reelection in 2014, the Tampa Bay Times ran a scathing editorial calling his first term an "environmental disaster."
"Scott has bulldozed a record of environmental protection that his Republican and Democratic predecessors spent decades building," the editorial said. "He weakened the enforcement of environmental laws and cut support for clean water, conservation and other programs. He simultaneously made it easier for the biggest polluters and private industries to degrade the state's natural resources."
But Scott did much more than just "weaken" enforcement. He virtually eliminated it. In 2015, the Florida DEP opened 81 percent fewer enforcement cases than in 2010, according to an analysis of state records by Public Employees for Environmental Responsibility (PEER). Case outcomes, meanwhile, were worse than in nearly any previous year. The Florida DEP collected the lowest number of fines in 28 years, PEER found and assessed no penalties in a third of the cases.
"In Florida, polluters do not need a 'Get Out of Jail Free' card because few pay any fine and virtually none risk going to jail no matter how egregious the environmental offense," Florida PEER Director Jerry Phillips, a former Florida DEP enforcement attorney who conducted the analysis, said in a press release. "Under Gov. Scott, DEP staff are strongly discouraged from bringing enforcement actions and the plummeting numbers reflect it."
Despite the DEP's sorry record under Scott, a freshman US Representative from Florida, Matt Gaetz, introduced legislation in early February that would eliminate the EPA by the end of 2018 and devolve its responsibilities to state environmental agencies. Like Pruitt, Gaetz maintains that "states and local communities are best positioned to responsibly regulate the environmental assets within their jurisdictions."
Of all people, Gaetz should know better. Before winning a seat in the US House of Representatives last fall, he served in the Florida Legislature, taking office in 2011 — the same year Scott became governor. He had a ringside seat when Scott took an ax to the DEP.
Pruitt also should be well aware that a governor — or other state officials, for that matter — can run roughshod over environmental protections. After all, he did it himself.
Pruitt also should be well aware that a governor — or other state officials, for that matter — can run roughshod over environmental protections. After all, he did it himself.
As Oklahoma's attorney general between 2011 and 2016, Pruitt dismantled his office's Environmental Protection Unit, halted efforts to reduce poultry manure in Oklahoma waterways, and sued the EPA 14 times to block stronger air, water and climate safeguards, including standards that would reduce regional smog and airborne mercury pollution.
Pruitt also stood idly by while hydraulic fracturing made Oklahoma the most earthquake-ravaged state in the country. Although Pruitt's office does not regulate oil and gas development, he could have intervened to protect residents, for example, when their insurance claims were denied. And like Pennsylvania's attorney general, he could have investigated — and prosecuted — frackers for violating environmental laws and polluting the water supply. He did nothing.
Florida and Oklahoma are hardly exceptions. A number of other states have caved to polluters at the expense of public health. For example:
Wisconsin Gov. Scott Walker cut the Department of Natural Resources (DNR) budget by $59 million since taking office in 2011 and eliminated nearly 200 positions, including half of its scientists. Last June, state auditors found the DNR doesn't follow its own enforcement policies to protect state waters from livestock, factory and sewage treatment plant pollution.
West Virginia Department of Environmental Protection is not enforcing state coal mining regulations, according to a three-year investigation by the US Interior Department. The report found the agency routinely fails to monitor water quality, enforce reclamation standards or ensure mountaintop removal doesn't trigger local flooding.
North Carolina state legislators have stymied efforts to clean up electric utility coal ash dumps, reduced the state's Department of Environmental Quality staff by a third, and instructed DEQ regulators to soft-pedal the enforcement of air pollution standards.

Americans Want a Strong EPA
Recent polls indicate that a majority of Americans support a robust federal environmental regulator and stricter environmental safeguards. According to a Reuters/Ipsos opinion survey released in mid-January, more than 60 percent of Americans want the EPA's authority preserved or strengthened under the Trump administration. Interestingly, nearly half of the respondents who identified themselves as Republican — 47 percent — agreed that the EPA should either "remain the same" or "be strengthened or expanded." Meanwhile, a December 2016 poll conducted by the Pew Research Center found that 59 percent of Americans believe stronger environmental regulations are worth the cost.
Pruitt seemed to acknowledge that Americans want a clean environment during his speech at the Conservative Political Action Conference late last month. People across the country, he said, "care about the air they breathe and they care about the water they drink and we are going to be partners with these individuals, not adversaries." He then went on to say: "We are going to restore power back to the people. We are going to recognize the regulatory uncertainty and the regulatory state needs to be reined in, we're going to make sure states are recognized for the authority they have, and we are going to do the work that's important to advance freedom and liberty for the future."
The administration's plan to wreck the EPA, however, belies Pruitt's populist rhetoric. Reading between the lines, Pruitt's vow to empower "the people" really means empowering corporations, which, after all, are considered people under the law. And when he says his agency is going to "advance freedom," he's really talking about advancing the freedom to pollute.
How patriotic.