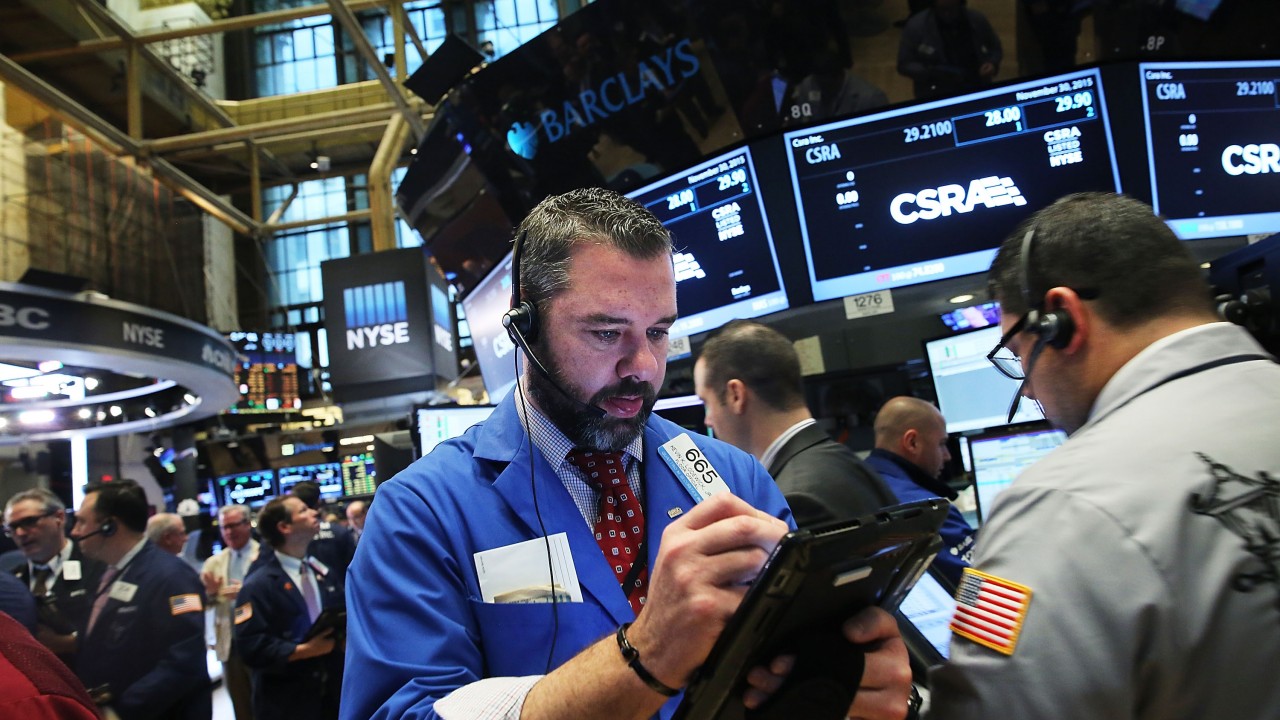 It's only November, but if Wall Street gets its way, Christmas could come early for the industry. That's because its army of lobbyists are already hard at work, trying to hijack the appropriations process as a vehicle to enact its deregulatory wish list. Wall Street is essentially holding national priorities like health care, the environment and education hostage until members of Congress agree to put the industry's narrow special interests before the interests of the American people.
Wall Street is essentially holding national priorities like health care, the environment and education hostage until members of Congress agree to put the industry's narrow special interests before the interests of the American people.
A key priority for Wall Street this time around is eviscerating one of the most important institutions established under the Dodd-Frank Wall Street Reform and Consumer Protection Act, the Financial Stability Oversight Council. This Council is our nation's only early warning system for the threats posted by systemically significant nonbank financial firms like insurance giant AIG, which the government and taxpayers were forced to rescue during the 2008 financial crash.
There was broad-based, bipartisan and industry support for an entity like this in the wake of the financial crisis, including from the Financial Services Forum, the American Bankers Association, the Securities Industry and Financial Markets Association, and the Investment Company Institute. But as the crash recedes in memory, many in the industry are turning on the Council and trying to get their allies in Congress to attach provisions to the appropriations bill that would gut its authority and allow systematically significant nonbanks to go back to being unregulated despite the threat to taxpayers.
The risks to the Dodd-Frank Wall Street reform law don't end there. The too-big-to-fail banks and their allies are also trying to undermine the work of the Consumer Financial Protection Bureau, an agency created under this law to protect consumers from unscrupulous business practices.
Since its creation just a few short years ago, this bureau has already returned more than $11 billion to roughly 25 million Americans who were ripped off and cheated by financial companies. But now, Wall Street is trying to get its allies in Washington to change the structure of this very effective agency in an effort to prevent it from carrying out its mission fighting for consumers.
The threats posed to America's families by Wall Street's hostage taking go beyond attempts to gut the financial reform law. Industry and its allies are also trying to use the appropriations process to kill a key Department of Labor rule to protect the savings of tens of millions of Americans. This common sense proposal would finally end outdated 40-year old loopholes and require Wall Street brokers and other financial advisers to put the best interests of their clients saving for retirement first, above their own economic interests.
These loopholes and conflicts of interest are costing Americans saving for retirement tens of billions of dollars every year, money that belongs in their retirement accounts, not brokers' pockets. The American people have waited long enough for these safeguards, but if members of Congress side with Wall Street and block this rule from moving forward, they'll be forced to wait even longer and suffer billions of dollars in lost retirement savings as a result of continued conflicted advice.
These are just a few of the many rollbacks the industry's lobbyists are fighting for during the appropriations process. Unsurprisingly, these efforts are done in the shadows because it's clear that these poison pill provisions could never survive scrutiny in the light of day as standalone pieces of legislation. Why? Because the public wants stricter regulation of Wall Street, not a rolling back of these safeguards.
A recent Washington Post-ABC News poll found that, "67 percent of Americans would support a president who favors stricter regulations of financial institutions on Wall Street… Even a majority of Republicans say they'd approve a politician willing to get tough on the banks." Wall Street's only shot at enacting its wish list is to hijack the appropriations process and they're working day and night to make that happen.
Sound familiar? That's because it's the same tactic Wall Street used with the funding bill in December of last year, when Wall Street lobbyists got their allies in Congress to attach a provision repealing a safeguard protecting the public from dangerous high-risk derivatives trading.
This provision, called the "swaps push out," wasn't just favored by Wall Street, it was literally written by Wall Street, penned by lobbyists for Citigroup. JPMorgan Chase's CEO, Jamie Dimon, even personally called members of Congress to lobby them to support it. The successful repeal of the provision meant these two Wall Street trading giants won big, but taxpayers were put back on the hook for their high-risk derivatives dealing.
Wall Street is now using the same playbook again this year, attempting to sneak in their wish list into the appropriations bill, which would put the American people at risk just seven years after the devastating 2008 financial crash. The financial reform law is just five years old. This is no time to be rolling back the law or putting the interests of Wall Street before doing what's right for Main Street.
Members of Congress shouldn't fall for these tactics. They should see these provisions for what they really are: special interest giveaways to Wall Street that have no place in a funding bill that is supposed to be about the American people's priorities, like homeland security, education, science, research and development, environmental protection, health care and so much more.
Please take a moment to call your Senators and tell them to keep these Wall Street riders off the appropriations bill. If you have any questions or have anything to report, please don't hesitate to reach out to us at feedback[at]BetterMarkets[dot]com.
The views expressed in this post are the author's alone, and presented here to offer a variety of perspectives to our readers.