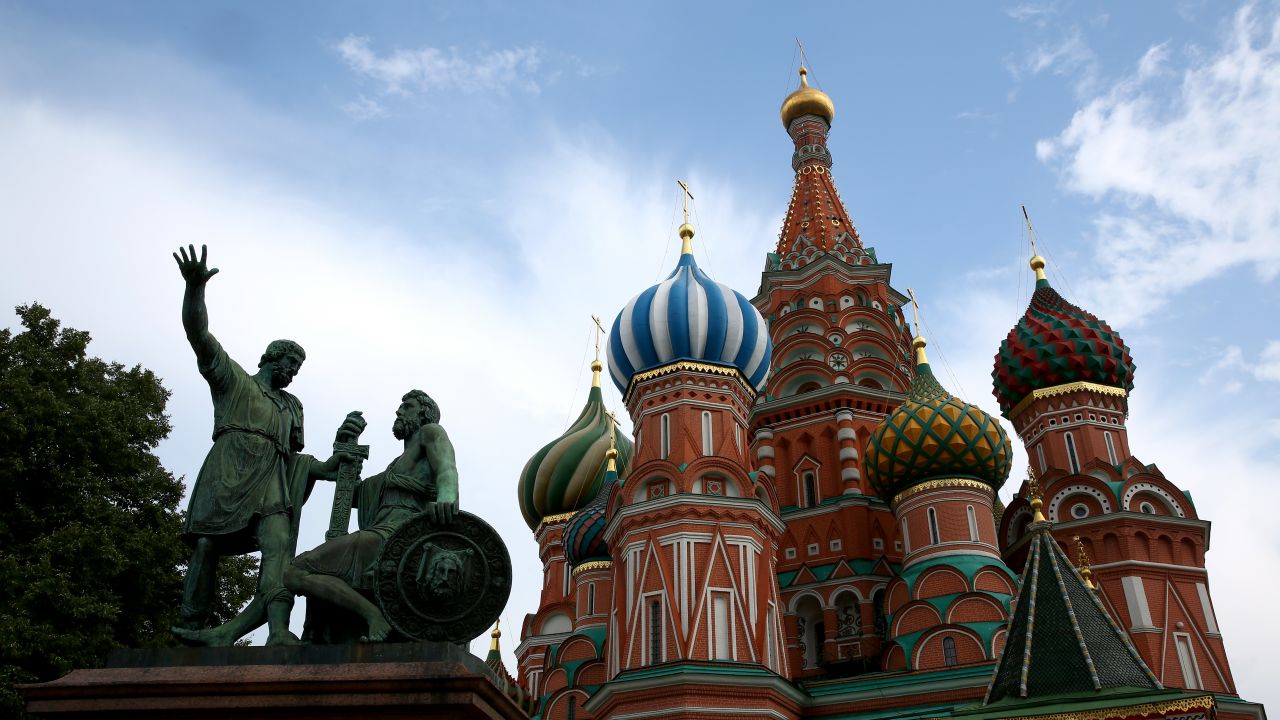 What is President Trump's connection to Russia? Teams of investigative reporters are out in force attempting to reveal the answer. As you know, newly confirmed Attorney General Jeff Sessions — who should have been heading up an investigation into Russia's meddling in the election — had to recuse himself after The Washington Post's revelation that, during sworn testimony, he failed to mention his meetings with the Russian ambassador during the presidential campaign. A number of other Russian connections to various Trump affiliates have surfaced in the past few weeks, but we are still in the dark about what it all means. An independent investigation, or the release of the president's tax returns would perhaps provide answers, but until then we have journalists following dimly lit threads. With so many threads, to quote Rachel Maddow, there's "a rope ladder hanging down from the ceiling begging people to crawl up and look around."
---
While Rachel Maddow is not an investigative journalist out in the field digging up sources and documents, she and her producers think like the best of them. The outlines of the picture she put together at the beginning of last week — in the three pieces below — are jaw-dropping.
In this first segment, Maddow followed Russian money as it flows from Moscow to Cyprus, New York and Florida, among other places. A key conduit is Deutsche Bank, which was fined $630 million in January for money laundering after moving $10 billion (possibly tied to stock fraud) out of Russia. Deutsche Bank is also one of the few banks in the world that still lends money to Donald Trump. After the scandal, CEO Josef Ackermann left Deutsche Bank and landed softly as chairman of the Bank of Cyprus, where many Russian oligarchs bank. Ackermann was chosen by the two vice chairmen of the Cyprus bank — one is Russian and a close friend and business associate of Vladimir Putin's, and the other is American and a close friend of Donald Trump's. The American (spoiler alert) just became our commerce secretary: Wilbur Ross.

Maddow explained how heated denials sometimes kick up interesting questions. The White House denies the strange reports that a Ukrainian parliamentarian allegedly tried to blackmail Paul Manafort, Trump's then-campaign manager, with information about a meeting that Manafort supposedly arranged in 2012 between Trump and an associate of pro-Russian former Ukrainian president Viktor Yanukovych. But the Trump administration said that it couldn't have happened because Manafort and Trump had no connection back then and that Manafort never worked with Trump before becoming his campaign chairman in 2016. Maddow wonders "how Paul Manafort ended up being Donald Trump's campaign manager. Who picked him for that?"

In her third segment, Maddow tried to answer this question from a Russian point of view, and concluded that Manafort's appointment as Trump's campaign manager made a lot of sense. As did Rex Tillerson's appointment as secretary of state and Carter Page's position as a former adviser. And perhaps Wilbur Ross' appointment as commerce secretary? Watch the videos. (Feb. 27, 2017)
Ross confirmed to Cabinet but White House refuses to release his answers on Russia
— McClatchy
Kevin G. Hall is the chief economics correspondent for the McClatchy DC Bureau, and he's been bird-dogging our new secretary of commerce, Wilbur Ross, for months. Hall's reporting fills in more details on Ross's interest in the Bank of Cyprus. In 2014, Ross bought a majority state in the bank and became vice chairman. The next largest stakeholder, also a vice chairman, is billionaire businessman Viktor Vekselberg, friend of Putin and former board member of the Russian state-controlled oil company, Rosneft, which is now under a partial sanction by the US Treasury Department. The vice chairman before Vekselberg was Vladimir Strzhalkovsky, a former KGB officer and Putin friend. Yet another Russian, Dmitry Rybolovlev, was also a bank investor. He's the guy we met in Maddow's piece who bought Trump's Palm Beach mansion in 2008.
(Feb. 27, 2017)
Another Cabinet pick with secret ties to Putin and Oligarchs
— DCReport
If you want to dive even deeper into the connections between Commerce Secretary Ross, Russian oligarchs and Cyprus, that island haven for illicit Russian finance, read James Henry's meticulously detailed study. Henry is a lawyer and former McKinsey & Co. chief economist who now devotes his time to exposing corrupt international banking as a journalist. He writes, "Since the 1990s, Cyprus has served as one the top three offshore destinations for Russian and former Soviet Union flight capital, most of it motivated by tax dodging, kleptocracy and money laundering." And there's one particularly interesting thread that Hall is the first to tug: He compared the flight records of Trump's campaign plane and those of a plane that appears to belong to the Palm Beach mansion-buying Rybolovlev (see above). The two planes were often at the same airports at the same time. The Rybolovlev-connected plane is usually based in Moscow and Switzerland, but, writes James, "it made numerous flights all over the US from August 2016 through November 2016, the peak season for the US 2016 presidential campaign — of course right at the moment when Moscow was supposedly trying to jack the election on Trump's behalf." There are no eyewitness reports placing Rybolovlev and Trump together, but, James concludes, the coincidence deserves further scrutiny.
(Feb. 25, 2017)
How Donald Trump became Deutsche Bank's biggest headache
— The Guardian
The Guardian's head of investigations, Nick Hopkins, and Moscow correspondent Luke Harding recently sought the answer to the question: Will the money trail link President Trump from Deutsche Bank to Moscow? In 2008, after unsuccessfully trying to collect the $40 million Trump owed its commercial real estate division, Deutsche Bank sued. Rather than pay up, Trump actually countersued, citing a defense known as force majeure. Hopkins and Harding write, Trump "claimed that the 2008 economic crisis was a 'once-in-a-century credit tsunami,' an act of God that was equivalent to an earthquake. Since it couldn't have been anticipated, and it wasn't his fault, he wasn't obliged to pay Deutsche anything. It wouldn't get the $40 million or the outstanding $330 million, his writ said." Moreover, Trump argued that the bank owed him. He blamed it for the crash and demanded $3 billion in reparations. The suit was settled in 2010. But here's the rub: Rather than walking away, the bank's private wealth division continued lending to Trump. Why?
(Feb. 16, 2017)
Trump, Putin and the New Cold War
— The New Yorker
The relationship between Russia and the United States is not just a story of money; it's also a tale of power and competing spheres of geopolitical influence. Curl up with The New Yorker's deep dive into how we got here, and be well prepared for the next shoe to drop.
(March 6, 2017)
Read more in our series highlighting the best investigative reporting. And don't miss our list of 10 investigative reporting outlets worth following.