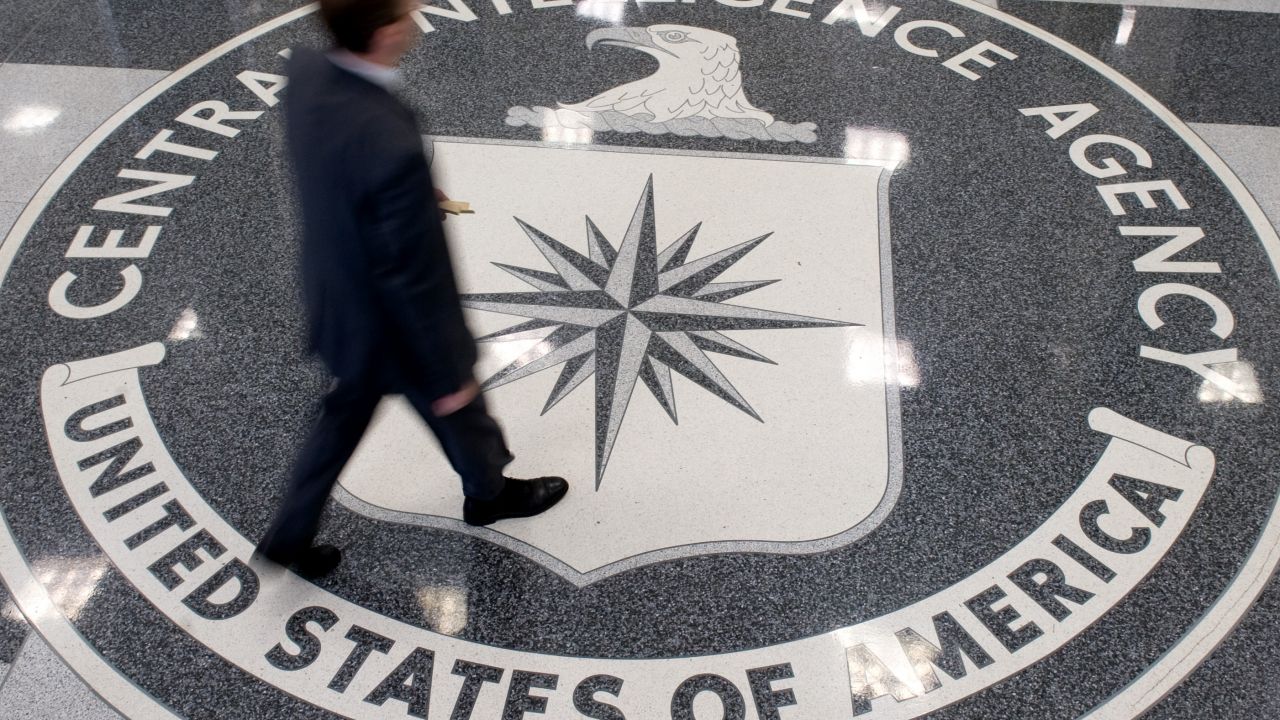 In Trump's first month he has filled the Washington swamp with a collection of established power brokers, billionaire donors and wiley operators. This week we look at new reporting on some of the powerful individuals gearing up to run our government, and we check in on a few ongoing mysteries that have yet to unravel.
---
CIA Cables Detail Its New Deputy Director's Role in Torture
— ProPublica
Meet Gina Haspel. She is President Trump's choice to be second in command at the CIA. Earlier this month, John Kiriakou, the former CIA counterterrorism officer who blew the whistle on the Bush administration's torture program (and served time for doing so), introduced Haspel this way: "CIA director Mike Pompeo lauded her 'uncanny ability to get things done' and said that she 'inspires those around her.' Maybe. But many of the rest of us called her 'Bloody Gina,' and we kept our distance." With good reason, according to this report for ProPublica by Raymond Bonner. Bonner combed through newly available records and previously published accounts, and found that Haspel had a more direct role in the practice of torture than previously understood. She was in charge of the CIA black site in Thailand where Abu Zubaydah, an al-Qaida detainee, and others were repeatedly tortured. Bonner writes that Haspel, alone, could have stopped the torture: "She never did so, records show, watching as Zubaydah vomited, passed out and urinated on himself while shackled. During one waterboarding session, Zubaydah lost consciousness and bubbles began gurgling from his mouth. Medical personnel on the scene had to revive him." Eventually the CIA concluded that Zubaydah was not al-Qaida after all. He had no information to cough up. Zubaydah is still incarcerated in Guantanamo and is suing his torturers. Not only did Haspel videotape the torture, she later destroyed the tapes. A chilling picture emerges, nonetheless, from the recently released CIA cables excerpted by ProPublica. A court filing from Trump's Justice Department this week says it will assert "state secrets privilege" to prevent Haspel from being deposed.
(Feb. 22, 2017)
'He's Going to Be an Enabler'
— Politico Magazine
Don McGahn is now Donald Trump's White House counsel, advising him on conflicts of interest, national security, executive orders and campaign finance regulations, as well as his Supreme Court pick. To reveal how he operates, Politico's Nancy Cook dug into his tenure as commissioner of the Federal Elections Committee. Handpicked by Sen. Mitch McConnell (R-KY) in 2008, McGahn joined the FEC and, "In just five years," writes Cook, "he ground the FEC to a slow crawl, with fewer disciplinary actions and fines at a time when 501(c)4s and super PACs flooded the political system with dark money." For this profile, Cook interviewed more than a dozen former FEC staffers, officials, campaign finance lawyers and friends of McGahn's. One FEC source tells her that McGahn is a "bomb-throwing enabler." He elaborates, "I can hear him telling Trump, 'There are no ethics rules that apply to you' …McGahn is willing to make arguments to get what he wants even if he thinks they are not plausible."
(Feb. 21, 2017)
Air Force Secretary nominee helped a major defense contractor lobby for more federal funds
— Center for Public Integrity
President Trump's nominee for secretary of the Air Force, Heather Wilson, has been flying below the radar. But Patrick Malone's investigation last week makes it clear that the former congresswoman from New Mexico, once an Air Force pilot, deserves further scrutiny. When Wilson left Congress in 2009, she immediately landed a job as a paid consultant for the Sandia subsidiary of Lockheed Martin. Malone examined dozens of internal Lockheed and Sandia emails and learned that as a "nonlobbyist" strategic adviser, Wilson's influence peddling exceeded the usual cruising altitude of the Capitol's contracting world. In 2013, an audit by the Energy Department found "that the contracts she signed with Sandia and several other private nuclear weapons firms were impermissibly vague and violated government rules," writes Malone. Wilson's work for Sandia "had been illegally billed by the contractors to the federal government itself — forcing Sandia to give back the federal money." The emails also reveal a questionable client strategy. Wilson told her clients to claim that "competition is not in the best interest of the government…a recompete at Sandia is not needed." (Feb. 8, 2017)
The True Story of the Comey Letter Debacle
— Vanity Fair
Bethany McClean is known for her investigative reporting on the Enron scandal and, more recently, her writing about the 2008 financial crisis and the mortgage industry. This week she investigates FBI Director James Comey's baffling actions in the final days of the campaign, when he reopened the investigation into Hillary Clinton's emails. How can a man known to be steady at the helm make such a bad decision in the middle of a political storm? This is a long and fascinating read about power, politics and personality. McClean quotes someone close to Comey who speculates that "Megalomania kicked in." She also reveals costly rifts between agencies — the FBI and the Department of Justice — and within the FBI, between the New York and DC offices. Comey himself, is now being investigated by the inspector general for the Department of Justice, even as he continues the FBI investigation into Trump's ties to Russia. (Feb. 21, 2017)
Former Trump Campaign Manager Paul Manafort Took Out $19 Million in Puzzling Real Estate Loans
— The Intercept
Paul Manafort, the Trump campaign manager who resigned last summer over his pro-Russian lobbying work in the Ukraine, is back in the picture as a mysterious actor in several ongoing investigations. Most recently, David Dayen at The Intercept is keeping tabs on about $19 million in home equity loans that Manafort amassed on properties in New York City from a Chicago banker on Trump's Economic Advisory Council — none of which seem to be going toward home improvement. Two New York City attorneys pulled up the public records and told Dayen, "You've got lots of LLCs, lots of properties, lots of transfers to Manafort, his wife and his kids … "it didn't smell good, and then added together it really doesn't." Meanwhile, Kenneth Vogel, David Stearn and Josh Meyer, reporting for Politico, this week look into an effort to blackmail Manafort last summer that came to their attention recently through a murky posting on a hacker website. Allegedly a Ukrainian politician — claiming to have damaging information about Trump and Manafort — hacked into Manafort's daughter's cell phone in an effort to get to him. Neither of these investigations have led anywhere conclusive yet, but rest assured that these reporters are on the pungent scent.
(Feb. 24, 2017)
Read more in our series highlighting the best investigative reporting. And don't miss our list of 10 investigative reporting outlets worth following.