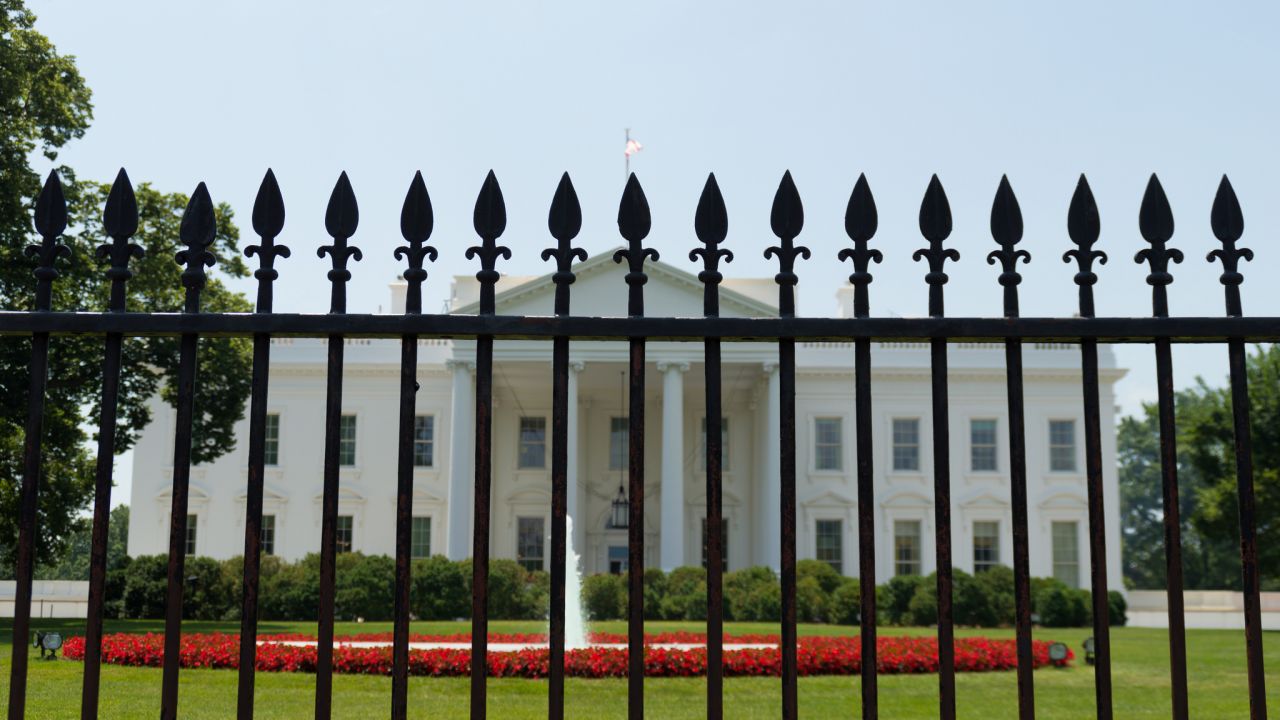 Today President-Elect Joe Biden named his chief of staff. He has picked Ronald A. Klain, 59, a veteran Democratic operative with degrees from Georgetown and Harvard Law School, who has worked in and around Washington, D.C., since 1987, when he clerked for Supreme Court Justice Byron White. Klain was Biden's chief of staff when he was vice president.
Like Biden, Klain is well-known and well-liked in both parties, and is seen as competent and politically astute. He is an expert institutionalist who worked with Biden during the recession he and President Obama inherited from the previous administration. President Obama also appointed Klain to oversee the US response to Ebola, giving him much-needed expertise as we face both a recession and a pandemic.
That's the big story of the day. The coronavirus pandemic is out of control. Today states reported 144,000 new cases and 1,562 Americans died, the highest number of deaths since May 14. Hospitalizations are rising quickly, with more than 1600 people admitted every day. Texas has had more than 1 million infections, and has set up mobile morgues.
Our daily update is published. States reported 1.4M new tests and 144k cases, another all-time high. 65.4k people are hospitalized, 15k more than on election day. The death toll was 1,421, pushing the 7-day average over 1,000. pic.twitter.com/IQYu9w5wr4

— The COVID Tracking Project (@COVID19Tracking) November 12, 2020
In North Dakota, the hospitals are at full capacity. To alleviate staffing shortages, North Dakota Governor Doug Burgum (R) has taken the extreme step of allowing infected health care workers to continue to work, delivering care to those who are also sick. Burgum has declined to issue a mask requirement.
Today, three more members of the White House, including the political director Brian Jack, tested positive for coronavirus. Those infected attended the White House election night watch party, suggesting that the White House has now held two superspreader events. The first was the September 26 event celebrating Trump's nomination of Amy Coney Barrett to the Supreme Court to take the late Justice Ruth Bader Ginsburg's seat.
Although Biden's margin of victory in last week's election continues to mount and Trump's lawsuits over the results continue to fail, Trump still refuses to admit he lost the election. Such a refusal in the face of such a big loss is unprecedented, and White House sources are grousing to reporters that the administration is "a f*****g clown show."
Veteran Republican operative Karl Rove wrote today in the Wall Street Journal that the margin of victory is too high to be overturned, and former Secretary of Defense and Republican Senator William Cohen of Maine warned that Trump's conduct is "more akin to a dictatorship than a democracy." Twitter and Facebook have begun to block Trump's lies about the election, prompting angry followers to call for switching their allegiance to platforms where they can say whatever they wish, true or not.
Trump's refusal to recognize Biden's victory is likely about more than his wish not to be seen as a loser. First of all, it's quite profitable. The Trump campaign is urging followers to donate to the legal challenges, but the fine print shows that donations will actually go to a new Trump Political Action Committee and to the Republican National Committee's operating account. Donations won't go toward the legal challenges until donations to the other two funds are at their legal maximum of several thousand dollars.
Said one adviser of the president who speaks to him regularly: "He wants to sow discontent in the public that the election was illegitimate, so he can say he didn't lose." https://t.co/vsMbwb3hqZ

— Kristine Phillips ?‍♀️ (@bykristinep) November 11, 2020
Trump has quietly floated the idea of running again in 2024, but that, too, is likely tied to money. He is the only president in history to file for reelection on the day of his inauguration, and we now know that much of his campaign money went to legal bills and lavish lifestyles.
Republican leaders are humoring Trump because they need his voters in Georgia to eke out control of the Senate. Both of Georgia's Senate seats are headed to a runoff in early January, and Republicans need Trump supporters to turn up. "We need his voters," Senator John Thune of South Dakota, told reporters today. "[W]e want him helping in Georgia."
Your reminder that what Trump and his co-conspirators are doing now has nothing whatever to do with winning the election. They know that's a lost cause. Their goal is keeping the GOP base furious, so they'll put more money into GOP coffers. A desperate and cynical strategy. pic.twitter.com/ZkfR44CobT

— Robert Reich (@RBReich) November 12, 2020
Trump's refusal to recognize the outcome of the election also gives him room to deny Biden the access to resources and information usually shared with the president-elect. He has refused to permit Biden access to the State Department, so the world leaders calling to wish him well have to reach out to the president-elect directly. Virtually all major foreign leaders have now called, except two of Trump's autocratic allies: President Jair Bolsonaro of Brazil and President Vladimir Putin of Russia. For all the calls, both sides are providing readouts, as was the norm before Trump became president.
Trump has also refused to let Biden see the Presidential Daily Briefing, a daily document outlining the most recent intelligence about threats to the nation, and he has refused to let his people cooperate with Biden's in a transition, a highly unusual move. Biden says he can work around these issues. "We don't see anything that's slowing us down, quite frankly," Biden said yesterday. "We're going to do exactly what we'd be doing if he had conceded and said we've won, which we have. So there's nothing really changing." Nonetheless, the refusal to cooperate weakens the country.
Although refusing to admit defeat, Trump is showing little sign of actually wanting to govern. He is tweeting statements that Twitter is flagging as disinformation and he is golfing. Otherwise, his public schedule is largely empty while Biden is keeping a normal presidential schedule. Reporters are expressing relief at the calm confidence Biden is returning to Washington, D.C.
The president has, though, begun a major purge at the Pentagon, another unusual move in the last two months of his presidency. He has replaced top civilians, including Defense Secretary Mark Esper, Esper's chief of staff Jen Stewart, acting Under Secretary of Defense for Policy James Anderson, and Under Secretary of Defense for Intelligence and Security Joseph Kernan, with his own loyalists.
No one is quite sure what this purge means, but people are worried. General Barry McCaffrey, a retired four-star general, told MSNBC he was "alarmed" at the shake-up.
There are, though, some obvious reasons for the change in personnel. It might simply be a flexing of his muscles. It might be a way for him to permit loyalists to pad their resumes before they have to leave. It might be a way to try to release selective bits of intelligence about the Russia investigation to bolster his story about the contacts between his 2016 campaign and Russia — both Michael Ellis, who became general counsel of the National Security Agency, and Kashyap Patel, who replaced Stewart, are close associates of Representative Devin Nunes (R-CA) who has worked hard to discredit the Russia investigation.
Something is up — Nunes' other goon, Michael Ellis, who also was in the NSC, was made General Counsel of NSA today. It's like Crabbe and Goyle infiltrating the Pentagon and NSA. https://t.co/8myUpBQZnh

— Asha Rangappa (@AshaRangappa_) November 10, 2020
Or it could be that Trump wants to draw US troops out of Afghanistan before the Pentagon says it's safe. Military experts think that a US presence is important for keeping the Taliban from regaining power there, where it could quietly back international terrorists, leaving us vulnerable to a terrorist attack during Biden's administration. A former Trump official told Politico reporters Lara Seligman and Natasha Bertrand, "There is a lot of concern among military and former civilian Pentagon people that this shift was because [Trump] intends to take some kind of controversial military action and wanted junior political people that would greenlight it."
In October, Trump shocked leaders by tweeting that he would bring home the 5,000 US troops remaining in Afghanistan, where we have been for 19 years, by the end of 2020. Military officials told reporters that there were no plans to quit the country immediately as we waited for guarantees that the Taliban was following the agreement hammered out in February. A senior administration official disagreed, telling reporters that, as commander in chief, Trump would determine the best approach to Afghanistan. Throughout Trump's term, military contractor Erik Prince, the brother of Education Secretary Betsy DeVos, has tried to convince Trump to privatize our operations there, for a cost of about $5 billion a year, a fact that may or may not be relevant.
One thing, though, is clear. Trump thrives in chaos and the centrality it brings him. He is upping the ante post-election, as he fears the nation is moving on without him.
We are pleased to be presenting daily posts from Heather Cox Richardson's "Letters From an American" email newsletter. You can sign up to receive it in your inbox here.