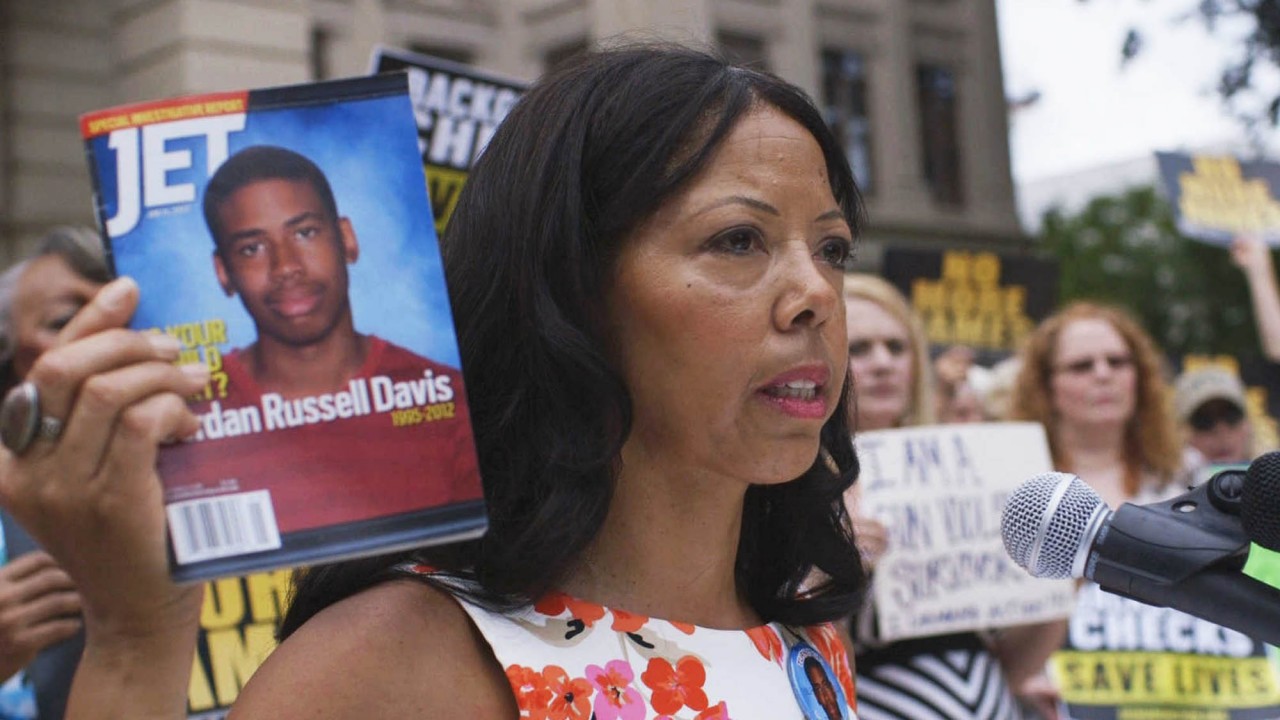 As the presidential campaigns geared up this year, the issues most impacting our planet often got drowned out by the posturing, positioning and preening of the candidates. Better to look at this year's social issue documentaries to get a true sense of what ails us — and how solutions might be developed.
3 1/2 Minutes, 10 Bullets
What it takes to end a life — a moment, a gun, a "stand your ground" culture, a legacy of racism — is delicately deconstructed in this anatomy of the murder trial of Michael Dunn, a white man who fired 10 bullets into a car in Florida because, he claimed, he felt threatened by some kids listening to loud music, leaving one teen dead and a family shattered. (Available to stream on HBO GO.)
Cartel Land
The relationship between Mexico and the US has been historically dominated by issues of drugs, violence and illegal immigration. What happens when two unrelated individuals on either side of the border take matters into their own hands and try to come up with solutions? Cartel Land doesn't provide clear or easy answers but it transports audiences into the middle of the problems. (Rent from Apple iTunes.)

Democrats
Can Zimbabwe transition away from years of corruption and authoritarian rule? That's the question that threads this portrait of two men, Paul Mangwana and Douglas Mwonzora, two opposing politicians who are saddled with the responsibility of bringing this tormented nation toward a true democracy. (Stream on Hulu Plus.)
Dreamcatcher
Brenda Myers-Powell is a former prostitute who helps young women rise above a never-ending cycle of violence and prostitution. Her group, Dreamcatcher Foundation, gives women of Chicago hope for a way out, lifted up by her example and her consistent support. Documentary veteran Kim Longinotto follows her remarkable lead character into the depths of misery and finds reason for hope. (Stream on Xfinity)
He Named Me Malala
The youngest ever Nobel Peace Prize Laureate, Pakistan's Malala Yousafzai, spoke out for girls' right to education. When she was almost killed by the Taliban for her valiant stand, she became an international sensation. Davis Guggenheim tells her story, illuminating a remarkable young woman, her family and the cause she almost died for. (Rent on Apple iTunes)

The Hunting Ground
"Rape is a scary word," says one of the many women featured in this profound and damning film about the epidemic of rape on college campuses. The title of the film is no accident — young people are vulnerable, predators are given license, and colleges are unable or unwilling to solve the problem. The film was recently shown on CNN and is on the Academy's shortlist of Oscar contenders. The increased attention has brought criticism and threats of legal action from some of the film subjects, but director Kirby Dick and producer Amy Ziering contend that "the truth is on our side." (Rent on Sony Entertainment)
India's Daughter
What may well be the most harrowing documentary of the year is this story of the 2012 gang rape and murder of a young woman in Delhi who had the misfortune of stumbling on a gang of men who brutalized her in such a way that defies comprehension. But director Leslee Udwin does her best, providing an anatomy of the crime, illuminating India's systemic misogyny and trying to restore dignity to the victim. (Stream on Netflix Instant )
The Look of Silence
Joshua Oppenheimer's follow up to The Act of Killing, which put audiences into the shoes of the perpetrators' of a genocide in Indonesia in the 1960s, shifts here to the point of view of the victims. Although this may not be as cinematically ambitious as the previous film, it is no less emotionally powerful. (Rent on Apple iTunes)
Out in the Night
This story of a group of gay African-American women who became involved in a fight with a man who harassed them recalls the infamous case of the so-called "wilding" youth accused of raping the Central Park Jogger in the 1980s. In both cases, African-Americans were demonized by the media and there was a miscarriage of justice. Sexual orientation politics come into play in Night's poignant depiction of women who fought back and were punished for it. Out in the Night was featured as part of the POV series this summer on PBS.
Racing Extinction
Louie Psihoyos, who made the Oscar-winning The Cove about dolphin slaughter in Japan, takes on a wider scope by tackling what he calls the latest mass extinction on our planet. Using a battery of talent and techniques —including light projections on the United Nations, undercover investigations into illegal fishing trades and exquisite nature photography — Psihoyos makes an impassioned plea to stop the slow, or, actually, not so slow, death of endangered species on our planet. (Stream at Amazon)
(T)error
The FBI's system of using informants to smoke out terrorists on American soil is put under the sharp glare of Lyric R. Cabral and David Felix Sutcliffe's camera as the filmmakers ride shotgun with both sides of the divide: an informant and a potential terrorist. What is revealed is almost as disturbing as what remains hidden in a film that is all the more relevant after the killings in San Bernardino.
Where To Invade Next
Michael Moore is back! And instead of focusing on one target (guns, the health care system, W.), he heads off for international shores in the hunt for alternatives to a swath of America's deficiencies. US drug policy, standardized testing, the criminal system, working conditions and plain old quality of life are juxtaposed with other countries' ways of doing things better.