Here, a roundup of our readers' favorite posts on BillMoyers.com this year.
1. 10 Big Fat Lies and the Liars Who Told Them
This post looks at 10 notable lies — most of them told by politicians (and many of them repeated endlessly by media pundits) — that affected hundreds, thousands, and in some cases, millions of lives. You surely will recognize some of them. Read more »

2. Kmart To Employees: Work on Thanksgiving Day or Get Fired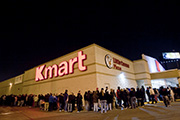 Days before Thanksgiving, K-Mart employees in some parts of the US were told that they needed to work on Thanksgiving Day. At least 12 retail chains were open for the holiday, requiring millions of people to leave home. Read more »


3. Are We Approaching the End of Human History?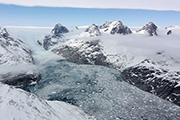 Ahead of the massive People's Climate March in New York demanding action on climate change, historian Noam Chomsky wrote, "It is not pleasant to contemplate the thoughts that must be passing through the mind of the Owl of Minerva as the dusk falls and she undertakes the task of interpreting the era of human civilization, which may now be approaching its inglorious end." Read more »

4. Essay: Anatomy of the Deep State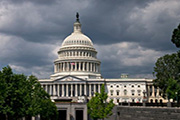 There is the visible government situated around the Mall in Washington, and then there is another, more shadowy, more indefinable government that is not explained in Civics 101 or observable to tourists at the White House or the Capitol. Read more »

5. Eight Pseudoscientific Climate Claims Debunked by Real Scientists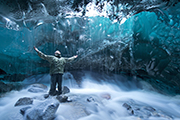 Most people who deny that human activity is warming the planet just dismiss a massive body of scientific evidence as a big hoax. We gathered eight of the most common of these pseudoscientific arguments and asked a number of climate scientists to help us understand what makes these claims so misleading. Read more »

6. North Carolina GOP Pushes Unprecedented Bill to Jail Anyone Who Discloses Fracking Chemicals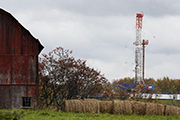 As hydraulic fracturing ramps up around the country, so do concerns about its health impacts. These concerns have led 20 states to require the disclosure of industrial chemicals used in the fracking process. North Carolina isn't on that list of states yet — and it may be hurtling in the opposite direction. Read more »

7. Hospital Uses Executive Bonus Money to Give Its Workers a Raise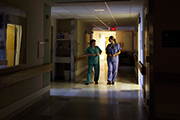 In June, Parkland Health & Hospital System in Dallas announced that it will raise its own minimum wage to $10.25-an-hour in July, paying for the increase with money originally devoted to executive bonuses. The lowest-level employees at the hospital currently make $8.78 an hour, and the increase will give about 230 workers a raise. Read more »

8. Door Closes to Open Internet, But All May Not Be Lost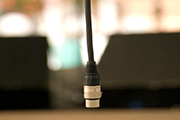 In January, a federal appeals court overruled the Federal Communications Commission and set the stage for a near future in which service providers such as Verizon and AT&T could give preferential treatment to websites willing to pay a higher price for access and speed in a potentially lethal blow to net neutrality. Read more »

9. Science Deniers Are Freaking Out About "Cosmos"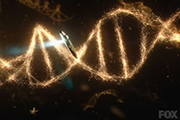 When astrophysicist Neil deGrasse Tyson, host of Cosmos, said that "the theory of evolution, like the theory of gravity, is a scientific fact," all hell broke loose. At the pro-"intelligent design" Discovery Institute accusations against Tyson started flying faster than the speed of light. Read more »

10. Remembering Iraq War Veteran Tomas Young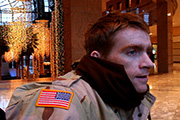 On November 10th, Iraq war veteran Tomas Young, who publicly opposed the war, died at the age of 34. Young was featured in Body of War, a documentary by Phil Donahue and Ellen Spiro that aired on Bill Moyers Journal in March 2008. The film focused on Tomas, who was shot and paralyzed just days after beginning his tour of duty in Iraq. Read more »