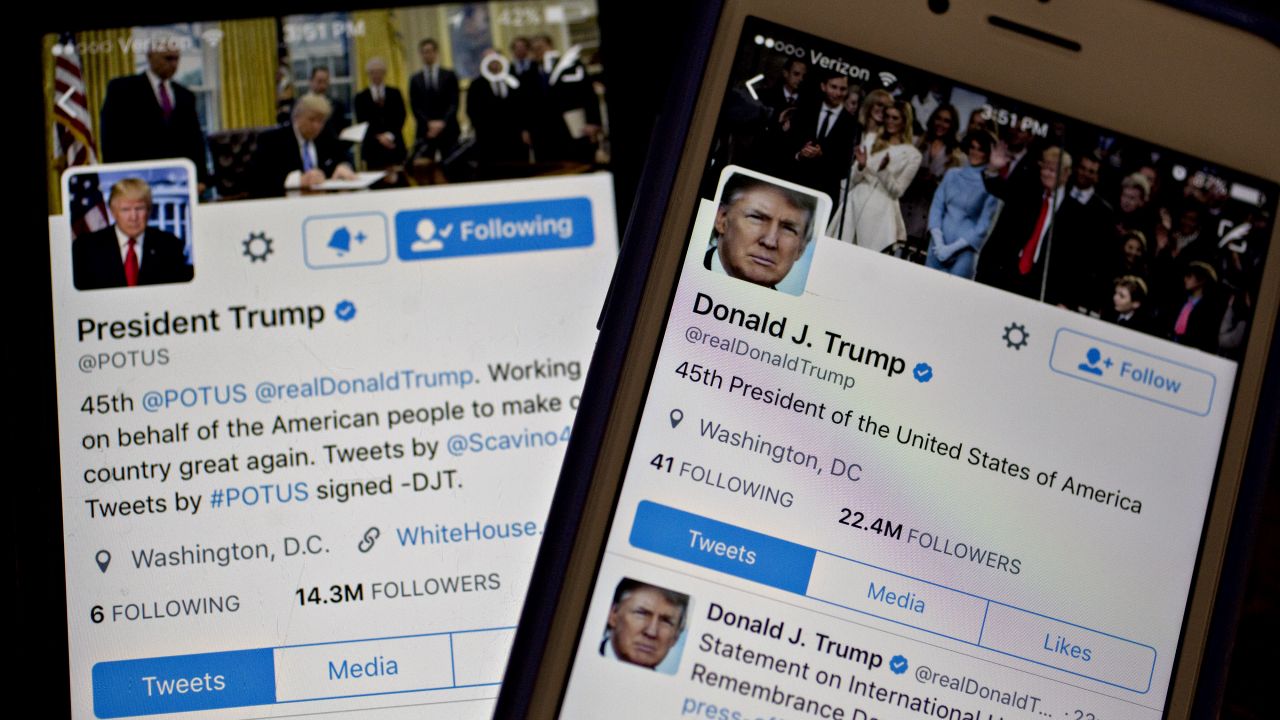 Trump dominates the news constantly. But consider the timing of his most stunning words, deeds and tweets in the context of the Trump-Russia Timeline and this question emerges: What happened in the Russia investigation to set him off this time? Sometimes, the public doesn't learn the answer for months. But eventually, a pattern becomes clear. Some of his worst outbursts are connected to his biggest problem: Russia.
For example, on Jan. 27, Trump issued his first immigration travel ban. Defense Secretary James Mattis saw the executive order only a few hours before Trump arrived at the Pentagon for the signing ceremony. As Trump signed it, Homeland Security Secretary John Kelly was on the phone receiving his first full briefing on the new policy. Because Customs and Border Protection officials had no advance warning that the ban was coming, the result was worldwide chaos. Airports became scenes of mass demonstrations.
Everyone listening to Trump's campaign rhetoric knew that some kind of immigration ban was coming. But why rush it out only a week after the inauguration? Observers blamed the debacle on incompetence and inexperience. But perhaps other events — unknown to the public at the time — played a part.
A day before Trump issued the ban, Acting Attorney General Sally Yates was telling White House counsel Don McGahn that then-national security adviser Michael Flynn was vulnerable to Russian blackmail. She said that White House statements about Flynn's contacts with the Russian ambassador in late December 2016 — as President Obama was imposing new sanctions for Putin's interference with the US election — didn't line up with what the Justice Department knew to be true. The next day, Trump invited then-FBI Director James Comey to dinner, where he asked for Comey's personal loyalty and received a cool response.
A single coincidence of three stunning events — Yates' revelations to McGahn, the Comey loyalty dinner and the botched rollout of an illegal travel ban — would not alone prove that Trump's most jaw-dropping comments, accusations and policy pronouncements are reactions to or deflections from bad news about the Russia investigation. But consider the context surrounding some of Trump's other dramatic presidential moments.
***
***
***
Bad news: Beginning on July 8 and continuing throughout the month, reports about the June 9, 2016 meeting among Trump's top campaign advisers and the Russians dribbled out. On July 18, 2017, The Washington Post and CNN identified the last of the three Russian attendees — an employee of the Russian real estate company owned by Aras Agalarov and his son, Emin. Trump had prior — and quite profitable for Trump — business dealings with the Agalarovs.
Trump outburst: In an expansive interview with The New York Times on July 19 and contemporaneous tweets, Trump launched attacks on Attorney General Jeff Sessions, Deputy Attorney General Rod Rosenstein and former FBI Director Comey.
***
Bad news: On July 25, in advance of his congressional testimony, American financier William Browder released a statement explaining the interconnections between US sanctions, Putin and Russian adoptions — the supposed topic of the June 9, 2016 meeting between top Trump campaign advisers and the Russians. On the morning of July 26, the FBI conducted a surprise raid on the home of Trump's former campaign manager, Paul Manafort.
Trump outburst: A few hours after the Manafort raid and without consulting the secretary of defense or the joint chiefs of staff, Trump tweeted a new ban on military service by transgender individuals. Senior military officials immediately distanced themselves from Trump's tweet.
***
***
Bad news: Around Aug. 11 — Mueller told the White House that he wanted to interview numerous Trump staffers.
Trump outburst: Aug. 11-12 — Trump refuses to denounce white supremacy in his condemnation of the Charlottesville attacks, instead noting "violence on many sides" of what was clearly an incident of domestic, white supremacist terrorism. He then takes off on a campaign tour during which he continues to draw attention to his earlier comments, stir up controversy, divide Americans and dominate the news.
***
Bad news: Sept. 17-18 — The New York Times reported that one of its journalists overheard two of Trump's personal lawyers — John Dowd and Ty Cobb — at a Washington, DC restaurant publicly discussing internal strategy disagreements over Trump's defense. The dispute involved Cobb's and White House counsel Don McGahn's differing opinions on how to deal with special counsel Mueller's discovery requests. Reportedly, Cobb wanted to disclose everything; McGahn wanted to hold some materials back. "He's got a couple documents locked in a safe," Cobb told Dowd. Then on Sept. 18, The Times reported that when the FBI raided Manafort's home, special counsel Mueller reportedly informed him that he would be indicted. Later that day, CNN reported that the FBI had obtained a FISA warrant to tape Manafort's telephone conversations prior to and after the election.
Trump outburst: Sept. 17 — Trump retweets several bizarre images, including a video of him hitting a golf ball that strikes Hillary Clinton in the back and causes her to stumble as she boards a plane.

In context, Trump's dangerous and often divisive outbursts suggest that the country is at the mercy of a president who uses the power of his office to exploit a manipulable press, vulnerable citizens and tragic events in the service of eclipsing the issue that continues to dog his presidency: the Russia investigation. They're also what poker players call "tells" — inadvertent revelations. When he acts out in ways that are extreme — even for Trump — he could be revealing that something he doesn't like is unfolding in the story that he wants everyone to ignore: Russia. At those moments, everyone should pay especially close attention to it.