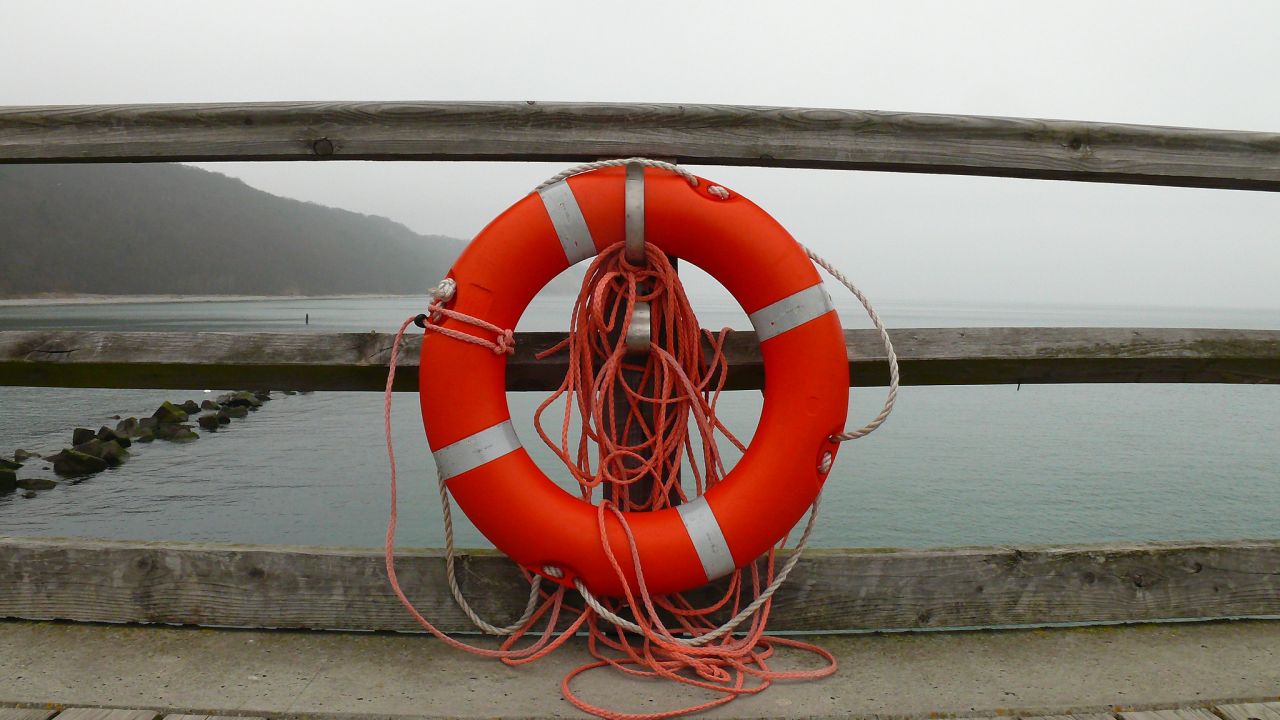 August 26, 2020
There is a profound disconnect between the reality of what is happening in America right now and what we are hearing from the White House.
Tonight, Hurricane Laura is barreling toward the coasts of Louisiana and Texas. The storm is on the verge of becoming a Category 5 hurricane, one of the strongest hurricanes ever to make landfall in the continental US Its winds have reached 150 miles per hour and the National Hurricane Center has warned of an "unsurvivable" storm surge of up to 20 feet, as well as anywhere from 5-10 inches of rain. Forecasters warn that half of Lake Charles, Louisiana, home to almost 80,000 people, might be submerged. More than half a million people have been ordered to evacuate the region, but this will be a tall order for the 23.3% of the population there that lives in poverty.
Iowa is trying to rebuild from the August 10 derecho which brought winds of up to 140 miles an hour, left more than 400,000 Iowans without power, and damaged homes, businesses, and more than ten million acres of crops. Iowa Governor Kim Reynolds asked for about $4 billion to cover the cost of the damage; Trump approved the portion that covered federal buildings and utilities but not assistance to homeowners and farmers.
Western wildfires have burned more than 1.8 million acres in August—an area almost double the size of Rhode Island. Fourteen states, including California, Arizona, Oregon, and Colorado, have suffered from the extreme events. While firefighters are gaining control over many of the fires, red flag warnings are still in effect in Northern California, Nevada, Oregon, and Montana.
A disaster of a different sort is burning in America as coronavirus continues to spread. New CDC guidelines quietly put out on Monday no longer recommend testing for asymptomatic people even if they've been in contact with someone who has the coronavirus. This new rule appears to reflect Trump's frequent complaints that widespread testing is responsible for our climbing numbers of coronavirus cases. (He is incorrect.) He has repeatedly said we should slow the testing down. A White House spokesperson said the decision was science-based and not political; American Medical Association President Dr. Susan Bailey asked the Centers for Disease Control (CDC) and Department of Health and Human Services to "release the scientific justification" for the changes.
The spokesperson told reporters that the White House Coronavirus Task Force had signed off on the new guidelines, but Dr. Anthony Fauci, director of the National Institute of Allergy and Infectious Diseases and member of the task force told CNN that he was not part of any such discussion. "I am concerned about the interpretation of these recommendations and worried it will give people the incorrect assumption that asymptomatic spread is not of great concern. In fact it is," he said. Other members of the task force also expressed alarm about the new rules.
And there is yet another kind of fire burning. On Sunday afternoon, August 23, a police officer in Kenosha, Wisconsin, Rusten Sheskey, fired seven shots into Jacob Blake's back as he opened his car door, leaving the 29-year-old father of five gravely wounded, likely paralyzed from the waist down.
Protests erupted in the wake of the shooting of yet another Black man, with the same pattern we saw in Portland: peaceful protests by day, riots by night. Armed militia members and counter protesters rushed to Kenosha and clashed with protesters, and after rioters looted and burned businesses, civilians armed with AR-15-style rifles took to the streets claiming they would back the police and restore order. Video shows police officers thanking the armed men for their help, despite the fact they are on the streets after the city's curfew, and handing them water bottles.
Rather than restoring order, on Tuesday, a 17-year-old white man, Kyle Rittenhouse, from Antioch, Illinois, about 20 miles southwest of Kenosha, shot and killed two people and wounded a third. Rittenhouse's social media is full of support for "Blue Lives Matter," and shows him posing with weapons. Video from January 30, shows him in the front row of a Trump rally in Des Moines, Iowa; video from Tuesday shows him trying to get the attention of law enforcement officers before the shooting.
This afternoon, the Milwaukee Bucks professional basketball team refused to play game five of their first-round playoff series against the Orlando Magic. This is what's known as a "wildcat strike" because it does not have the approval of union leadership — the NBA collective bargaining agreement bans strikes. The Houston Rockets and Oklahoma City Thunder joined in, and by 5:00 the NBA postponed all the evening's games. All the WNBA games were also called off, and several Major League Baseball teams have struck in solidarity.
The NBA collective bargaining agreement bans strikes, which means the Bucks are breaking their own contract to stop playing in protest of police violence. (But this is your reminder that there aren't really illegal strikes, just unsuccessful ones.) https://t.co/c2g07wXspx pic.twitter.com/4MmNSb8bJX

— Matt Pearce ? (@mattdpearce) August 26, 2020
In a statement, the Bucks said, "Despite the overwhelming plea for change, there has been no action, so our focus today cannot be on basketball." They asked the Wisconsin legislature to reconvene and pass "meaningful measures to address issues of police accountability, brutality and criminal justice reform." They also asked people to vote. Basketball superstar LeBron James was more straightforward: "F**K THIS MAN!!!!!" he tweeted. "WE DEMAND CHANGE. SICK OF IT[.]"
In Washington, tonight, at the third night of the Republican National Convention, speakers painted an image of the nation that did not square with this reality. There was scarce mention of the natural disasters that, in any other administration, would be headline news. The sentence "May God bless and protect the Gulf states in the path of the hurricane," offered by Eric Trump's wife Lara, was about the extent of it.
There was scarce attention paid to the coronavirus, either, which has, to date, killed more than 180,000 Americans. Twenty-five percent of the world's deaths from Covid-19 come from the US, which has 4% of the world's people. From Fort McHenry, Maryland, Vice President Mike Pence congratulated Trump for suspending travel from China and saving "untold American lives." White House officials continue to talk of the virus in the past tense, as if it is over. Images from the RNC of attendees sitting together, unmasked, send a signal that things are back to normal, when they are decidedly not.
There was no mention of Jacob Blake or the Kenosha shootings of Tuesday tonight, although Trump appeared to take the part of the Kenosha police and the civilian militias when he tweeted today that he was sending federal troops to Kenosha to restore "LAW and ORDER!". (Wisconsin Governor Tony Evers, a Democrat, instead deployed 500 members of the National Guard to Kenosha.)
From Fort McHenry, Maryland, Vice President Mike Pence talked of the "heroes" who have died in unrest around the country without mentioning the events that have sparked the unrest: the shootings of Black men and women at the hands of police officers, people like George Floyd, Breonna Taylor, and Jacob Blake. He lamented the death of federal officer Dave Patrick Underwood, "shot and killed during the riots in Oakland, California," implying he was killed by protesters. In fact, Officer Underwood died in a drive-by shooting by a Boogaloo supporter on a nearly empty street. And Pence claimed that Democratic nominee Joe Biden has said he would cut funding to law enforcement; this is a lie from a super PAC ad that spliced together video footage to change its meaning.
A million years ago, during the George W. Bush administration, a White House official dismissively told journalist Ron Suskind that people like Suskind lived in "the reality-based community," meaning that they believed solutions to the nation's problems came from studying reality and finding answers. "That's not the way the world really works anymore," the official told Suskind. "We're an empire now, and when we act, we create our own reality…. We're history's actors…and you, all of you, will be left to just study what we do."
Creating their own reality might have worked for Bush's people in 2004, but sixteen years later, with the country in conflagrations both natural and manmade, it seems that approach is no longer viable.
We are pleased to be presenting daily posts from Heather Cox Richardson's "Letters From an American" email newsletter. You can sign up to receive it in your inbox here.