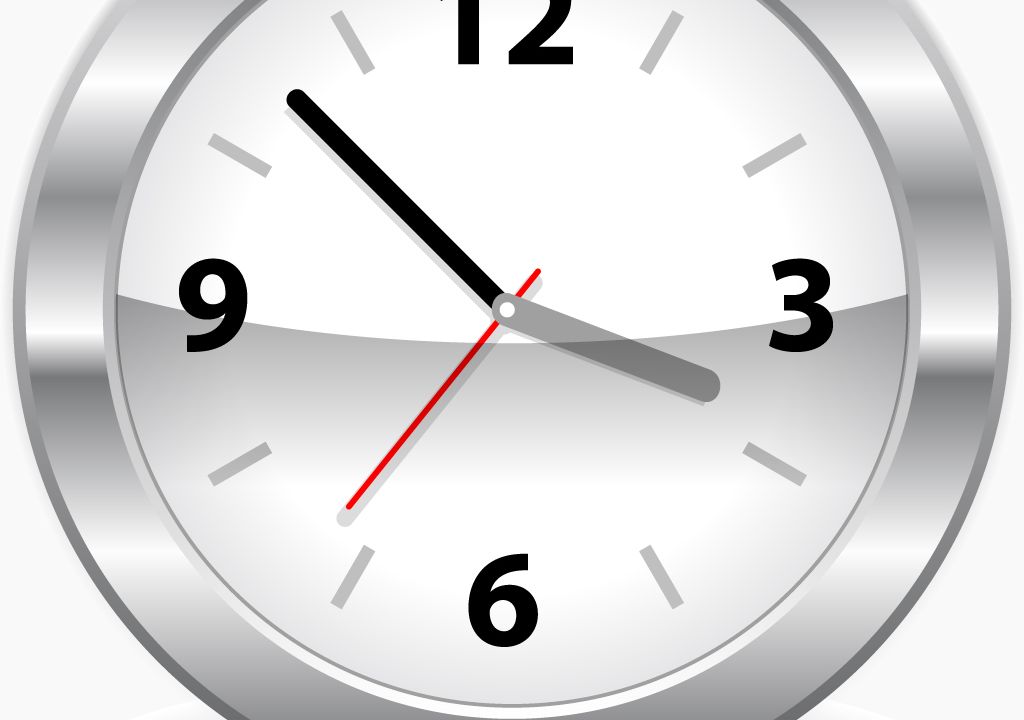 October 21, 2020
As we enter the home stretch to this election, we are bombarded with so much news the only way to make sense of it is to divide it into categories.
The president is angry and self-pitying while campaign officials are trying to tip the election with the dubious laptop story. Administration officials are also working as quickly as they can to push through whatever they can while they are still in power, hoping what they are doing flies under the radar with so much going on. And this flurry of activity means there are bad slips.
At the same time, Democratic candidate Joe Biden is trying to get elected, but in such a storm of crazy that his actual policies, which are quite developed, are simply not getting much airtime. Instead, people have begun to look to him as a return to an America in which strength was measured not by dominance but by caring.
The president began the day by tweeting about Biden's proposed tax plan, which he calls "the Radical Biden-Harris Agenda." He claims that the plan will "slash the typical American's income by $6,500 per year. They will raise TAXES by $4 TRILLION DOLLARS – triggering a mass exodus of jobs out of America and into foreign countries…. Your 401k's will crash with Biden. Massive Biden Tax and Regulation increases will destroy all that you have built! Additionally, 180 Million People will lose their Private Healthcare Plans."
In fact, though, it is the administration that is talking about slashing things, including millions of dollars from Democratic-led cities that Trump and Barr have labeled "anarchist jurisdictions": New York City; Portland, Oregon; Washington, D.C.; and Seattle, Washington. That money would cut federal grants for coronavirus relief, HIV treatment, newborn screening, and so on. Officials from the affected cities, as well as the US Conference of Mayors, say they will sue if the administration tries to follow this through.
In a move that threatens to destroy our nonpartisan civil service, Trump today signed an Executive Order creating a new category of public servant who is not covered by normal rules. These employees can be hired by agency heads without having to go through the merit-based system in place since 1883, and can be fired at will. This new "Schedule F" will once again allow presidents to appoint cronies to office, while firing those insufficiently loyal. It also appears to shield political appointees from an incoming administration by protecting them from firing because of political affiliation.
Yesterday, an inspector general for the United States Postal Service issued a report requested by Congress examining the effects of Postmaster General Louis DeJoy's changes to the postal service. The report concluded that the changes resulted in "significant negative service impacts across the country." DeJoy is a Trump loyalist. The USPS Board of Governors, made up of Trump appointees, rejects the report's conclusions.
Meanwhile, a number of senior administration officials and lawmakers from both parties are worried that the White House is fast-tracking a business deal worth billions of dollars in what is essentially a no-bid contract to a company associated with Republican operatives, including Karl Rove. The company, Rivada, wants to lease the Department of Defense's mid-band spectrum. This spectrum is wildly valuable for the 5G market, the next-generation mobile network. Pentagon leaders are opposed to the deal since the military uses that spectrum, and they say they have not been able to study the effect of commercial use of the spectrum on military readiness. Pentagon lawyers say the White House has no authority to sell or lease its spectrum. Lawmakers of both parties oppose the deal. One senior official told CNN, "Something is really fishy about this."
Today, Director of National Intelligence John Ratcliffe blamed Iran for hacked emails purporting to come from the alt-right Proud Boys warning Democrats to vote for Trump. Ratcliffe said "we have identified that two foreign actors, Iran and Russia, have taken specific actions" relating to the election. He said the emails were designed to hurt Trump. Senate Minority Leader Chuck Schumer (D-NY) told Rachel Maddow that intelligence officers in a classified briefing about the matter did not, in fact, say that there was any attempt to hurt Trump. "I'm surprised that Ratcliffe would say that to the public…. I had the strong impression it was much rather to undermine confidence in elections…."
Ratcliffe says Iran and Russia have obtained voter registration information and Iran is sending disinformation emails to Americans designed to harm President Trump.

— Eamon Javers (@EamonJavers) October 21, 2020
Meanwhile, Trump continues to push the laptop story. He is reportedly considering firing FBI director Christopher Wray after the election because Wray has refused to announce an investigation into Biden, his son Hunter Biden, or other Biden associates. After Wray's refusal to back up Trump's insistence that this summer's violence was from "Antifa," the FBI director's unwillingness to announce a Biden investigation is apparently infuriating the president. In 2016, then FBI director James Comey announced a new investigation into Hillary Clinton's emails just 11 days before the election, an announcement political scientists say helped to swing victory to Trump. While the president can, in fact, fire an FBI director, it is unusual, and certainly should not happen because the director refuses to attack the president's political rival. The term of the FBI director is set at 10 years so the director serves at least two presidents, and is not bound to the political cycle.
Trump is railing not just at Wray, but also at Attorney General William Barr. Trump was counting on Barr's probe of the Russia investigation to implicate high-ranking members of the Obama administration just before the election, but Barr has backed off on delivering the report. Trump is frustrated, recently retweeting a photo of Barr with the caption "for the love of GOD ARREST SOMEBODY." Barr has been staying out of the news lately, although he was in Memphis, Tennessee, today, announcing arrests made there under his Operation Legend, the name for the police crackdown in a number of cities announced in July.
Pushing the story of Hunter Biden's laptop got a lot more difficult today when Sacha Baron Cohen revealed that his new Borat film shows Trump's lawyer Rudy Giuliani — the source of the laptop — in a compromising position with a young woman. Giuliani insists the scene is a "complete fabrication," but the stills I saw (and I was trying really hard not to see any of this) indicate that this explanation will convince only those determined to be convinced. As many observers have pointed out, if Baron Cohen could prank Giuliani so easily, what does that say about how well Giuliani could identify foreign influence operations?
For his part, Biden is acting like a normal presidential candidate, which just doesn't grab the headlines the way Trump's actions do. After Trump attacked Biden's tax policy, though, a number of stories noted the actual terms of the plan.
Biden proposes to raise taxes on the wealthy. He would get rid of some of the 2017 Trump tax cuts, including the cut in the income tax rate for people making more than $400,000 a year. Trump cut that rate from 39.6% to 37%. Biden would put it back where it was. This change would affect fewer than 10% of taxpayers. People would also pay into the Social Security payroll tax for incomes over $400,000. That tax is currently collected only on $137,700 of earnings. Under this plan, the nation's top 1% of earners would bring home about 15.9% less money after taxes than they do now.
Biden also proposes to raise the corporate tax rate from 21% to 28%, and establish a 15% minimum tax on the so-called "book income" of a corporation, that is, the amount its directors report to shareholders, which often makes a corporation look quite profitable while it pays little or no tax. He would also increase taxes on international profits. These proposed taxes would make up more than half of the revenue the Treasury would see from the new measures.
The Biden proposals would raise between $2.4 and $4 trillion over a decade. The Penn Wharton Budget Model concludes that the top 1% of earners would pay about 80% of the tax increases. Its report continues: "All groups outside of the top 5%… see their after-tax incomes fall by less than 1 percent." The Washington Post awarded four Pinocchios to Trump's attacks on Biden's tax plan. The Tax Foundation could not score Trump's own plan because he has made no actual proposals.
Biden had powerful help today getting out his message. Former President Barack Obama, who has largely stayed out of the political fray, has reentered it powerfully. In a speech in Philadelphia, Obama directly attacked Trump, tearing apart his successor's response to the coronavirus and his administration in general. No one gets under Trump's skin like Obama does, and the former president seemed to be deliberately needling the president, perhaps to prod him to more self-destruction at tomorrow's debate.
His appearances were not just attacks on Trump, though. They were reminders of what the presidency looked like just four years ago, and they were designed to make sure people get to the polls. "We've got to turn out like never before," President Obama said. "We cannot leave any doubt in this election…. A whole bunch of people stayed at home and got lazy and complacent. Not this time," he said. "Not in this election."
Still, what made most news for Biden today was an old video of the former vice president at a memorial service for Chris Hixon, the athletic director at the Marjory Stoneman Douglas High School, who died when he tried to disarm the killer. In the clip, which circulated widely on social media, Biden expresses his sympathy to Hixon's parents and is walking away when Hixon's son Corey, who has Kabuki Syndrome, runs up and, as Biden turns to see what's happening, throws himself into Biden's embrace. Biden spontaneously kisses the young man's forehead and asks if he's okay. When he shakes his head no, Biden hugs him, cradling his head, and reassures him, "It's going to be okay. We're going to be okay, I promise."
We are pleased to be presenting daily posts from Heather Cox Richardson's "Letters From an American" email newsletter. You can sign up to receive it in your inbox here.