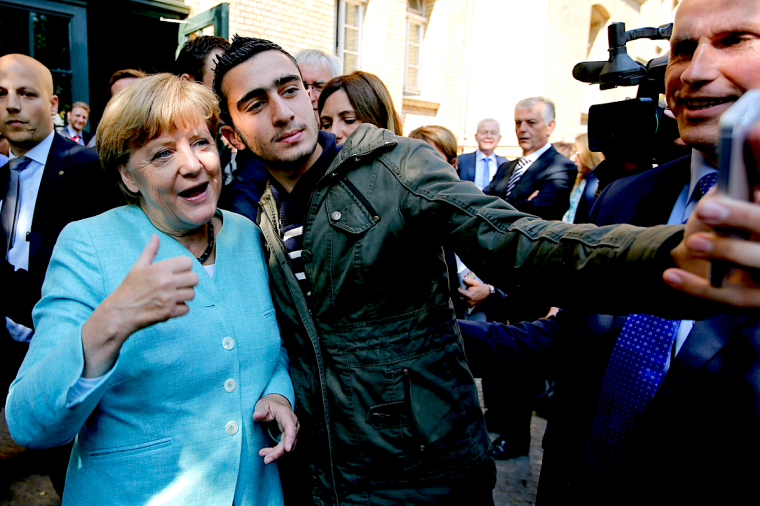 This post first appeared on The King's Necktie
Germany, the saying goes, is The Only Country That Ever Learned Anything.
It came at a steep price.
But today Germany is perhaps more vigilant than any other country on two fronts in particular: the demonizing of vulnerable minorities — especially outsiders — and the danger of hate speech.
For that reason, Angela Merkel and the BRD led the way in welcoming Syrian refugees fleeing that war-torn country, even as the United States has turned its collective back both on those suffering human beings and our own principles.
It is also for that reason that Germany — again unlike the US — has some hard limits on freedom of speech, rejecting the absolutist view in favor of policing particularly extreme and incendiary expression. (Specifically banned: the display of Nazi iconography, including the swastika and the Bellamy salute.)
So it is fascinating and ironic that the Federal Republic of Germany recently saw the confluence of these two issues in a landmark court case involving a Syrian refugee named Anas Modamani who sued Facebook over its abetting of hate speech and the spread of fake news. The story is told in a superb new short documentary called Anas vs. the Giant by filmmakers Adrienne Collatos and Karen K.H. Sim, which premiered at SXSW in 2019. (You can watch it here.)
Anas's story is a seminal one for our times: a David and Goliath tale of one brave individual — an immigrant and refugee no less—standing up to the toxic alliance of right wing hate groups and Big Tech. But it is also a story that goes to crucial questions about freedom of speech in an age when technology has dramatically altered every aspect of that debate, and in the process, put the very foundations of democracy at risk.