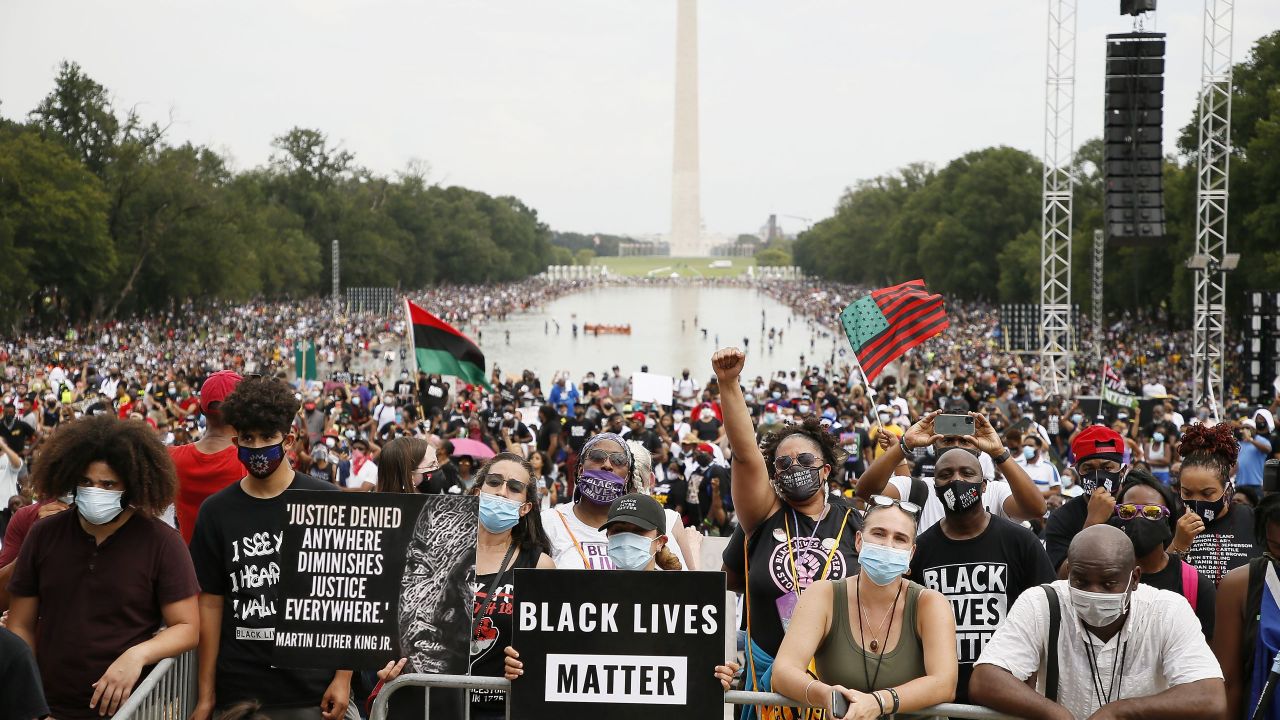 Conventional American history has been white from the beginning.
In 1915, historian Carter G. Woodson sought to change that. The son of formerly enslaved people, studying history at the University of Chicago and, later, Harvard, Woodson was very familiar with the concentrated effort to whitewash the past. Woodward, along with Jesse E. Moorland, founded the Association for the Study of Negro Life and History. Later, in 1926, Woodson's organization started "Negro History Week," choosing the second week of February for the celebratory event.
Woodson's efforts sparked interest in Black history, spurring educators to demand teaching materials on the topic. By the mid-century, several mayors had enshrined the celebration as a municipal event until, in 1976, President Gerald Ford declared the month of February Black History Month. 
In 2020, the Trump administration sought to ban the teaching of the New York Times' award-winning "1619 Project" in some public schools — 1619  being the year enslaved Africans arrived on what is now US soil. In January 2021, the Trump administration released "The 1776 Report" — 41 pages of anything but history. The American Historical Association bluntly stating: "The authors call for a form of government indoctrination of American students, and in the process elevate ignorance about the past to a civic virtue."
History is not the past. It is the present. We carry our history with us. We are our history. If we pretend otherwise, we are literally criminals.
— James Baldwin
Ta-Nehisi Coates, a senior editor at The Atlantic magazine sparked debate all over the country with his Atlantic cover story "The Case for Reparations." In it, Coates argued that we have to dig deeper into our past and the original sin of slavery, confronting the institutional racism that continues to pervade society. From the lynching tree to today's mass incarceration of young African-Americans, he says we need to examine our motives more intently and reconcile the moral debt and economic damage inflicted upon generations of Black Americans:
---
Bill Moyers talks with the remarkable Bill T. Jones, the artistic giant who revolutionized modern dance. The son of migrant farm workers in the South – the 10th of 12 children – Jones grew up to win two Tony Awards, receive the National Medal of Art and a MacArthur Genius Fellowship, to be honored by the Kennedy Center and widely recognized for his advocacy for human rights. In this conversation, they discuss race and revolution, George Floyd, and a cabin boy named Pip:
---
After civil rights lawyer Michelle Alexander published her book The New Jim Crow in 2010 on our dehumanizing system of incarceration, she ignited a national conversation about justice in America and sparked a movement. In her book, Alexander explores how the war on drugs, "get-tough" sentencing policies and racism has created a caste system similar to that of our segregationist past. She tells Bill that she has seen a grassroots movement brewing in communities across the country, "There are enormous victories that are being achieved precisely because the people whom we have written off and viewed as disposable are reclaiming their voice, standing up, speaking out, organizing even as they struggle to survive":
---
Heather McGhee's forthcoming book – THE SUM OF US – dedicated to her mother, Dr. Gail Christopher — couldn't be more timely. There's plenty of food for thought  and quite a heap of hope in this informed account of how we can prosper together if only we cross the racial divide. Bill Moyers sat down with Heather McGhee to talk about it:
---
Have African-Americans had a fair shot at the American dream? Bob Herbert's documentary AGAINST ALL ODDS: The Fight for a Black Middle Class probes the harsh and often brutal discrimination that has made it extremely difficult for African-Americans to establish a middle-class standard of living:
---
Explore our history collection