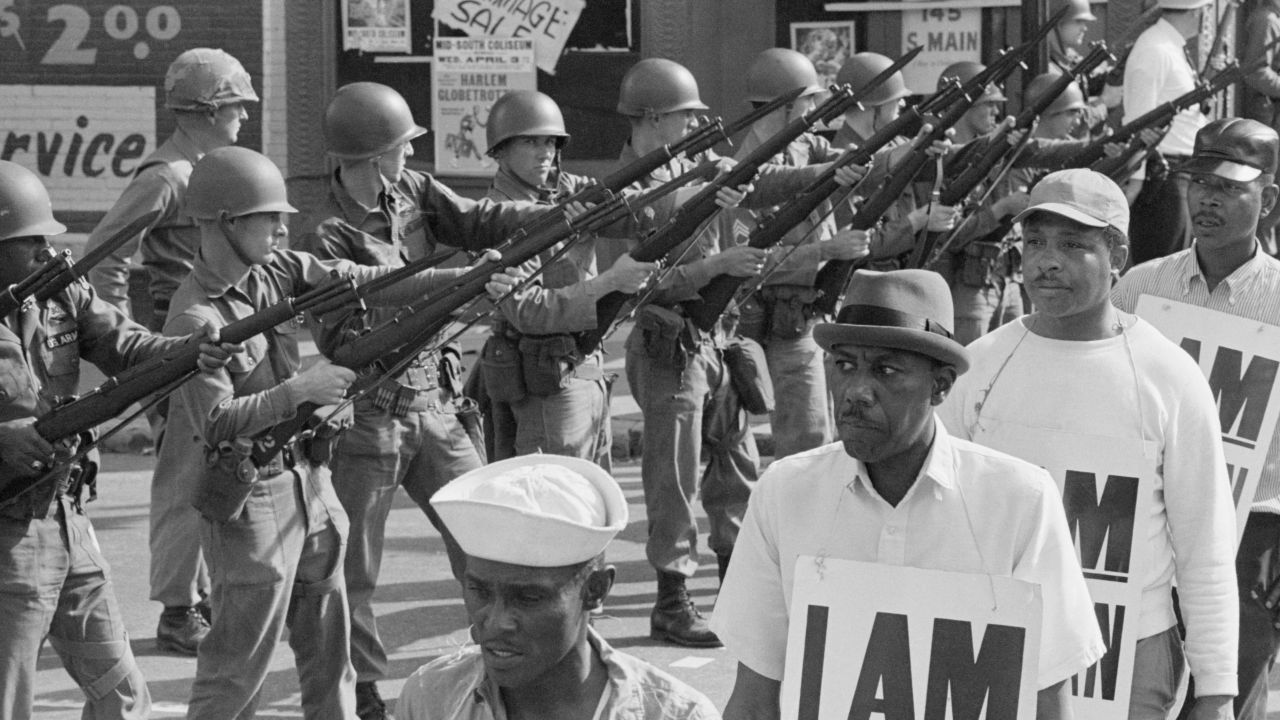 Attacking The Press 
The U.S. Press Freedom Tracker received reports of more than 300 violations of press freedoms between May 25 and June 3. The violations include physical assault, arrest, damage or seizure of equipment. According to TIME Magazine, the organization usually receives 100-150 claims per year. "It's a scale that we have not seen before," Kirstin McCudden, managing editor of the U.S. Press Freedom Tracker, told TIME. "It's unprecedented in scope without a doubt." 
The Spies Are Spooked 
CIA veterans who spent their careers monitoring social breakdown come at us like a firehose, spraying information, disinformation and quotable tweets. And that was before the pandemic. Now with more than 100,00 dead, staged presidential photo ops and protests proclaiming black lives matter and decrying systematic racism in all 50 states, there's even more news flying under the radar. The team at BillMoyers.com brings you the news you need to know — some of it good, some of it outrageous, all of it important — that you may have missed. 
Say Their Names 
While all four officers involved in killing George Floyd now face charges, Black Americans who have been killed or injured by police continue to wait for justice. These are two of the names you should know:
Breonna Taylor, a 26 year-old EMT, was shot and killed in her Louisville, KY home by police officers with a "no-knock" warrant on March 13. None of the officers involved in her death currently face charges. Friday, June 5 would have been her 27th birthday.
Manuel Ellis, a musician and father of two, was detained by police on March 3 in Tacoma, WA. While he was restrained he told the arresting officers he could not breathe and he subsequently died. The medical examiner found that his death was a result of oxygen deprivation and the physical restraint used on him and ruled it a homicide. The four officers involved were placed on paid administrative leave. abroad see unnerving parallels in President Trump's handling of the nationwide protests. The Washington Post reports: "In interviews and posts on social media in recent days, current and former U.S. intelligence officials have expressed dismay at the similarity between events at home and the signs of decline or democratic regression they were trained to detect in other nations. 'I've seen this kind of violence," said Gail Helt, a former CIA analyst responsible for tracking developments in China and Southeast Asia. "This is what autocrats do. This is what happens in countries before a collapse. It really does unnerve me.'"
Weapons of War 
A bipartisan group of lawmakers is pushing to end a Pentagon program that transfers military equipment to local law enforcement agencies. President Obama placed limitations on the program in 2015, but President Trump overturned those limits, claiming that law enforcement needed the equipment, which includes grenade launchers, armoured vehicles and explosives to protect themselves and their communities. 
Historic Low 
Sen. Rand Paul (R-KY) prevented the historic  Emmett Till Antilynching Act from passing Congress yesterday. The bill passed the House in February with wide bipartisan support, but Paul claims its definition of lynching is too broad. Sen. Kamala Harris (D-CA), who introduced the bill with Sen. Cory Booker (D-NJ) and Sen. Tim Scott (R-SC), called Paul's claim "ridiculous." In a passionate speech from the Senate floor, Harris said "That we would not be taking the issue of lynching seriously is an insult, an insult to Sen. Booker, an insult to Sen. Tim Scott and myself, and all of the senators past and present who have understood this is part of the great stain of America's history." The Senate could simply hold a roll call vote to pass the legislation but, Politico reports,  GOP leadership has no plans to devote floor time to the bill.  
The Rich Are Different 
More than 11,000 people have been arrested since the George Floyd protests began last week, but Buzzfeed reports that prosecutions of white collar crime are way down "…just 359 white-collar crimes were federally prosecuted in the entire month of January, down 25% from 2015 levels…'If prosecutions continue at the same pace for the remainder of … 2020, they are projected to fall to 5,175 — almost half the level of their Obama-era peak,' according to TRAC, a research group at Syracuse University that tracks federal law enforcement patterns." 
At the same time, the IRS has failed to pursue almost a million high-income individuals who have failed to pay taxes: "The Treasury Inspector General for Tax Administration found that 879,415 high-income individuals who didn't file returns cumulatively failed to pay $45.7 billion in taxes from 2014 to 2016 and that the agency hasn't tried to collect from many of those taxpayers. The IRS didn't put 326,579 of the cases into its enforcement system, and it closed 42,601 of the cases without ever working on them. 'In addition, the remaining 510,235 high-income nonfilers, totaling estimated tax due of $24.9 billion, are sitting in one of the collection function's inventory streams and will likely not be pursued as resources decline,' said the report, released Monday." 
No Country For Old Men 
Nearly 26,000 nursing home residents have died from COVID-19 and more than 60,000 have fallen ill, according to recently released federal data. However, these figures only reflect numbers for about 80 percent of nursing homes nationwide so the real total is likely much higher. 
Eye On The Bailout 
Deputy Treasury Secretary Justin Muzinich is the Treasury official in charge of overseeing the federal coronavirus bailout and ProPublica found that "A major beneficiary of that bailout so far: Muzinich & Co., the asset manager founded by his father where Justin served as president before joining the administration." He reported owning a stake worth at least $60 million when he entered government in 2017. Today, Muzinich retains financial ties to the firm through an opaque transaction in which he transferred his shares in the privately held company to his father. Ethics experts say the arrangement is troubling because his father received the shares for no money up front, and it appears possible that Muzinich can simply get his stake back after leaving government."
And this week the Senate confirmed Brian Miller, a White House lawyer,  as special inspector general for pandemic recovery. Miller will act as a watchdog for the $5 billion passed in the CARES Act. 
Meanwhile, NBC News reports that private jet owners could receive  a subsidy from coronavirus relief funds. And Bloomberg found "Almost one-third of unemployment benefits estimated to be owed to the millions of Americans who lost their jobs as a result of the coronavirus slump haven't been paid yet." 
The Power Of The Pen 
President Trump protected restrictions on student loan forgiveness issued by Education Secretary Betsy DeVos by vetoing a measure that would have overturned them. Axios reports "several veterans' groups have argued that the rules, which make it more difficult for student borrowers to prove that a college defrauded them, will harm former service members cheated by for-profit colleges." 
And the EPA issued a final rule gutting section 401 of the Clean Water Act which will limit states' ability to block pipeline projects that cross their waterways.  
Primary Results 
Nine states and D.C. held primary elections on Tuesday. The elections resulted in historic wins for women of color across the country. Ella James was elected mayor of Ferguson, MO, the first woman and the first Black person to lead the city. Her election comes six years after protests in Ferguson over the police killing of Michael Brown, a Black teenager, brought the Black Lives Matter movement to nationwide prominence. 
And nine-term Republican Rep. Steve King, known for his racist language and ideas, lost his primary race in Iowa.