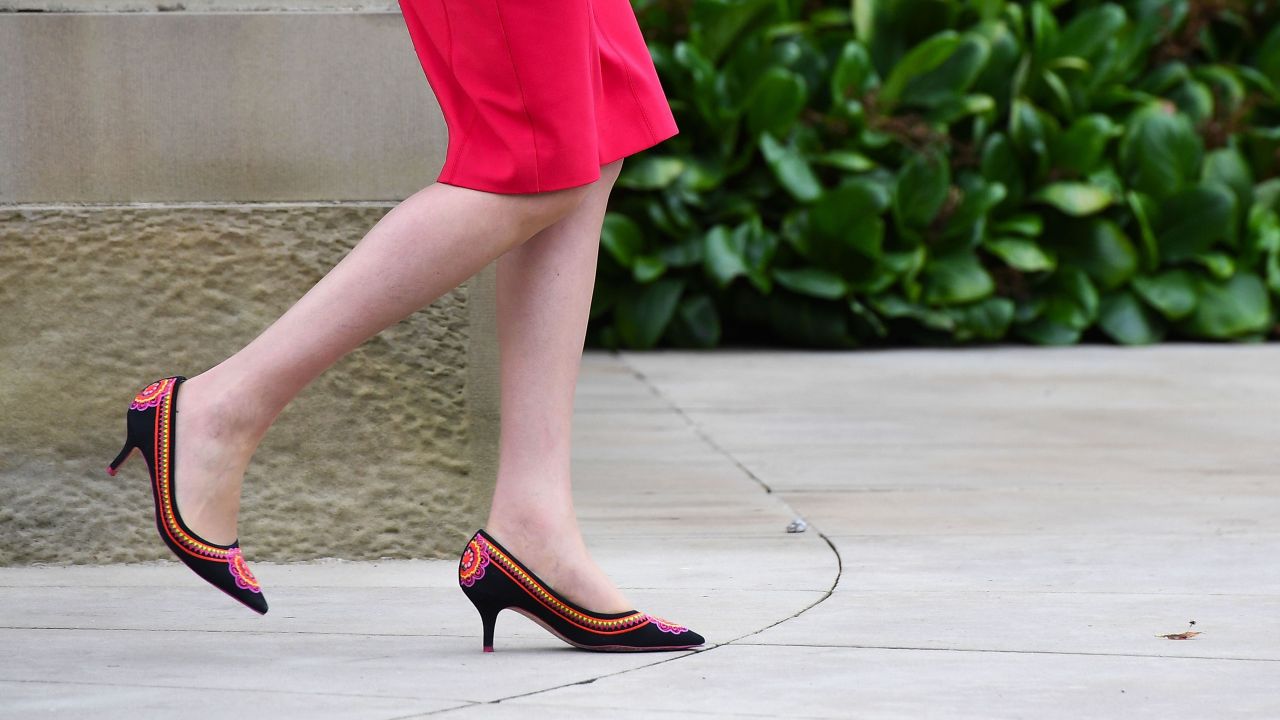 At her first Prime Minister's Questions last week, new Conservative leader Theresa May teased the supposedly progressive Labour members of the House of Commons: "In my years here in this House," she said, "I have long heard the Labour party asking what the Conservative Party does for women. [It] just keeps making us prime minister!"
"Keeps" is perhaps an overstatement. She is only the Conservatives' second female leader nationally, and second woman Prime Minister. But that's still two ahead of the Labour Party, on both counts (Labour has had women as interim leaders, but have never elected a woman to head the party).
The first, of course, was Margaret Thatcher, a leader from whom the Conservatives have never quite recovered. The obvious comparisons have been made. Pundits were quick to point to May's imperious PMQs appearance and liken it to Thatcher's heyday ("Up to a point, Lord Copper" being the only honest response to that claim). In the days before May's anointing as leader (all the other candidates dropped out), veteran Conservative Kenneth Clarke was caught on TV news, apparently unaware he was being recorded, discussing the potential leader with another former Conservative minister, Malcolm Rifkind. "I mean Theresa is a bloody difficult woman," he guffawed, "but then you and I worked for Margaret Thatcher."
In Clarke's view, and that of most who saw the clip, a compliment then.
May embraced the line, saying that politics needed more "bloody difficult women."
In at least one part of the United Kingdom though, bloody difficult woman dominate.
Scottish First Minister Nicola Sturgeon won a huge electoral mandate last year, in spite of the fact her Scottish National Party had lost a referendum on Scotland's independence. Her main opponent in the Scottish parliament now is Ruth Davidson, leader of the Scottish Conservatives. Leading the Scottish Labour Party is Kezia Dugdale, meaning the leaders of Scotland's three main parties are all bloody difficult women. What's more, Dugdale and Davidson are both gay women in their 30s. That this is barely remarked upon is a genuine credit to the nation.
Sturgeon is hugely respected as a political operator: Davidson perhaps even more so, having made the Scottish Conservatives a force to be reckoned with for the first time in decades. Dugdale does her best with a moribund Scottish Labour Party that has lost its sense of self in the face of the SNP's left-ish, populist-ish stance.
But that doesn't mean it's all roses in the garden for female British politicians. And depressingly, it is English Labour MPs who bear the brunt of misogyny. Young woman parliamentarians such as Stella Creasy and Jess Phillips have pointed to the torrents of threats, often of sexual assault, that they receive on social media. One man was jailed for a campaign of abuse against Creasy after she backed a campaign to put more women on banknotes. Phillips recently revealed that she had received 600 rape threats via social media in one night. Prospective mayor of Liverpool Luciana Berger has been on the receiving end of some astonishing misogynistic and anti-Semitic vitriol.
Depressingly for the progressives of the Labour party, much of this abuse appears to come from supporters of embattled leader Jeremy Corbyn. Angela Eagle, who stepped up to challenge Corbyn for the party leadership amid allegations of arrogance and ineptitude fired at the leader's inner circle by the party's MPs, had a brick thrown through the window of the building where her office is based. Corbyn's supporters see criticism of the leader as treachery, even when that criticism is based on despair at Labour's ever-worsening poll numbers.
In this, at least his supporters echo some of those of Bernie Sanders, who feel betrayed by the Democrats and are willing to take out that anger on Hillary Clinton's presidential bid.
But can there be any lessons in Theresa May's ascent for America?
Perhaps.
In the chaotic aftermath of the Europe referendum, when Britain voted to leave the European Union, May managed to appear calm, sensible and grown-up. After David Cameron's resignation, it was first to be Boris Johnson, the popular face of the Leave campaign, who would stand for Conservative leader and hence Prime Minister. But then his partner-in-Brexit Michael Gove announced that he too would stand for leader. Johnson decided to stand aside. Gove failed to get the necessary support from Conservative MPs, who viewed him as having stabbed Johnson in the back. Stephen Crabb, a young pro-Europe candidate, merely elicited shrugs. This left the "race" down to May and another prominent Brexiter, Andrea Leadsom. Leadsom was revealed to have been somewhat creative with her résumé, and then, even worse, gave a silly quote to The Times in which she appeared to say that she would be a better prime minister because she had children and cared about the future (the implication being that May, who does not have children, did not). She too, stepped aside. Leaving May, having barely campaigned at all, standing stateswoman-like, the corpses of her foes scattered around her.
In the Brexit vote, May had been a half-hearted campaigner for Remain. Previously, she had been a long-serving home secretary with a mixed record, widely pilloried for her support for increased online surveillance powers, but acknowledged as having done some good for minority communities by reining in the police's power to "stop and search," a power seen as wielded disproportionately against minorities.
In this, perhaps, she is something of a Hillary figure: an insider, certainly (though not "clubbable" as the delightful English phrase has it). A mixed record. And very much an establishment figure.
But amidst the Brexit chaos and the sheer incompetence of her rivals, May's establishment credentials — her utter mainstreamness — were oddly reassuring. Many liberals breathed a sigh of relief that, frankly, someone was in charge again, like a stern headmistress walking into a room of rowdy children just as things were getting out of hand. A poll this week put support for the Conservatives at 43 percent, astonishingly high numbers given that, in Britain's first-past-the-post system, a figure in the mid-to-high 30s is almost a guarantee of government. This will settle down, certainly, but nonetheless the feeling of gratitude remained when Britons watched her share a platform with Angela Merkel, thoughts of the alternatives too horrific to contemplate (ask John Kerry).
Can Hillary Clinton have the same appeal to the deeper parts of the American psyche? Faced with Trump's outbursts, will Americans vote for maturity? It's hard to say; after all, in Britain we only sloped back to the center after our moment of madness.