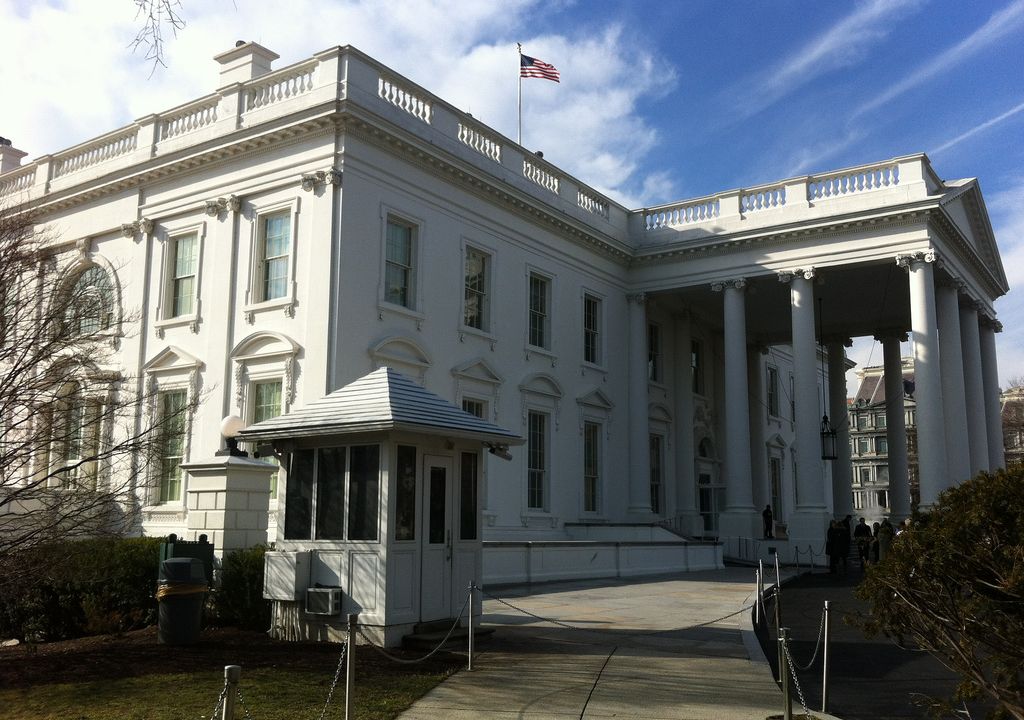 It's just happened again. Someone has fled the White House. This time under her own volition. The CEO of Campbell's Soup, Denise Morrison, stepped down today from Trump's Manufacturing Jobs Initiative. She was preceded a hour earlier by Inge Thulin of 3M and Richard Trumpka, president of the AFL-CIO, yesterday afternoon.
After some of her co-members fled over the weekend, Morrison had initially said she'd stay on. But evidently President Trump's news conference yesterday changed her mind. She said in a statement today:
Racism and murder are unequivocally reprehensible and are not morally equivalent to anything else that happened in Charlottesville. I believe the president should have been — and still needs to be — unambiguous on that point.
So great was the outflow from Trump's two business councils — the Manufacturing Jobs Initiative and the Strategic and Policy Forum — that he announced via his favorite medium that he, yes, he, was ending both endeavors.
Rather than putting pressure on the businesspeople of the Manufacturing Council & Strategy & Policy Forum, I am ending both. Thank you all!

— Donald J. Trump (@realDonaldTrump) Aug. 16, 2017
The announcement came after reporting from both The New York Times and Bloomberg that the remaining members of the Strategic and Policy Forum had scheduled a conference call to discuss the group's future.
Although the president has stated many times that his White House is not "in chaos"…
Highest Stock Market EVER, best economic numbers in years, unemployment lowest in 17 years, wages raising, border secure, S.C.: No WH chaos!

— Donald J. Trump (@realDonaldTrump) July 31, 2017
… the facts and figures tell a different story. Not only has Trump failed to fill a record number of political positions, but the roster of administration has-beens is quite long. Luckily, the Los Angeles Times is keeping track for us. In their graphic-filled newsletter, they update each prominent exit with the number of days served and reason for leaving. Check it out so you don't miss a beat. And don't miss Vanity Fair's tongue-in-cheek take, "Trump Has Fired Enough Staffers for an All-Trump Season of Dancing with the Stars."
---
Read more installments in our series "While He was Tweeting" — keeping an eye on Trump's wrecking ball.