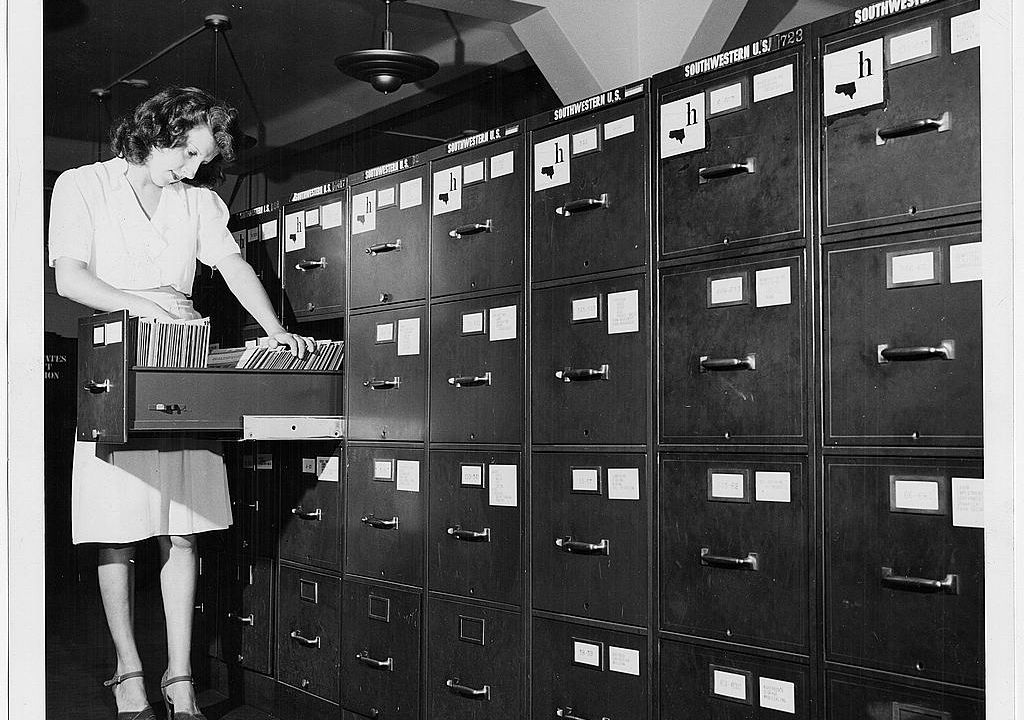 This week is Sunshine Week. No, we didn't miss the blustery evidence that a late season, hard-charging, snowstorm blasted the Midwest and East Coast with snow and ice, or that Seattle has suffered a year's worth of rain since October. Sunshine week is an annual, nationwide salute to transparency in government and access to public information. We are shining a light on some of the "guerilla archivists," the good government groups and, yes, the investigative journalists who are keeping the public informed. The prescient political commentator, Walter Lippmann, once wrote that it is illuminating "to ask yourself how you got at the facts on which you base your opinion. Who actually saw, heard, felt, counted, named the thing, about which you have an opinion?" Read on.
---
In a fact-challenged era, will public access to federal data be the next casualty?
— McClatchy DC
Information about man-made climate change on the Whitehouse.gov website went missing within hours of Donald Trump's inauguration. Left in its place was the "America First Energy Plan." Stuart Leavenworth and Adam Ashton of McClatchy's DC Bureau report that this was just the beginning of an ongoing data purge:
"Wondering who is visiting the White House? The web-based search has gone dark. Curious about climate change? Some government sites have been softened or taken down. Worried about racial discrimination in housing? Laws have been introduced to bar federal mapping of such disparities. Federal rules protecting whistleblowers? At least one has been put on hold."
An "amber alert" for the missing data was issued, and groups of historians, librarians, journalists, scientists and internet activists — now being called "guerrilla archivists" — sprang into action. Groups of people now work together in their spare time to surreptitiously save federal databases. Researchers like Dr. Gary Wintemute and his partners at the University of California, Davis, Violence Prevention Research Program have been downloading gun violence data from the Bureau of Justice Statistics and the Bureau of Alcohol, Tobacco, Firearms and Explosives and the CDC. Without access to data, scientific research could dry up or, equally disturbing, researchers may be told there is no evidence that the problems ever existed. (March 12, 2017)

Documents: Office of Government Ethics, Trump team reached détente
— Center for Public Integrity
To get his story on the embattled Office of Government Ethics, David Levinthal, an investigative reporter at the Center for Public Integrity, filed a Freedom of Information Act request, or FOIA. The Freedom of Information Act (1966) is an essential tool for journalists in keeping government transparent and holding it accountable. By asking for access to the email and calendar entries, Levinthal reveals a tale of thwarted good government. These days, director Walter Shaub Jr. and his staff have the unenviable task of trying to prevent conflicts of interest or breaches of law in the Trump White House. Click through the links to read the directive to write mock tweets, first reported in December, that employed the power of exclamation points (!!!) to get Donald Trump to divest from his businesses. (It didn't work.) And, more recently, read the rebukes from the chairman of the House Oversight Committee, Jason Chaffetz, who rather than announcing an investigation into the president's conflicts of interest, told Shaub that his agency was under review for writing ironic tweets. (Our taxpayer dollars at work.)
(March 16, 2017)

A White House Without Rules
— The American Prospect
Alarm bells are ringing on Capitol Hill and in the Office of Government Ethics, writes Eliza Newlin Carney, a journalist who has long covered money in politics. In fact, she's famous amongst journalists for coining the term, "SuperPAC." In her piece this week she highlights a few of the most recent ethics complaints launched by government watchdogs like Citizens for Responsibility and Ethics (CREW) and Public Citizen. Most recently, CREW asked for an investigation into the meetings of the president's Director of Strategic Initiatives, Christopher Liddell. A former executive with General Motors, he has officially met with as many as 18 companies in which he held stock worth more than $2 million. In turn, Public Citizen wants the Justice Department to investigate Trump's special adviser on regulatory reform, Carl Icahn. Icahn has been helping to draft a possible executive order that would change the rules for the Renewable Fuel Standard — which just happens to be costing Icahn as much as $200 million a year. Icahn doesn't draw a salary, writes Carney, consequently the White House counsel calls him "a private citizen whose advice the president simply appreciates, not a federal employee subject to rules that bar federal employees from profiting from government service." Every new revelation, writes Carney, "sheds disturbing light on a White House culture that celebrates self-enrichment, and that treats the president's inner circle as literally exempt from the rules that lay out a precise code of conduct for executive branch officials." Newlin doesn't have to coin a term for this —"oligarchy" or "crony capitalism" will do just fine.
(March 16, 2017)

Trump Adviser Carl Icahn Lobbies for Rule Change That Benefits Icahn
— Bloomberg Businessweek
For a further explanation of billionaire investor Carl Icahn's heavy and "not-so-invisible" hand read the report by Zachary Mider and Jennifer Dloughy. Icahn is unapologetic about his influence on the president and the energy market, "which he sees as a fake issue generated by well-funded opponents." They report that Icahn said the following while sipping pineapple juice: "'It may sound corny to you,'" he told them, "'but I think doing certain things helps the country a lot. And yeah, it helps me. I'm not apologizing for that.'" Corny? Try "greedy" or "opportunistic." The White House and the EPA have yet to act on Icahn's proposal, but since the election and his role as special adviser went into effect the shares in Icahn's refinery have climbed more than 58 percent, "boosting the value of Icahn's majority stake by more than $500 million," according to the Bloomberg Businessweek reporters. The White House may argue that as "a special adviser" he is not subject to federal ethics rules because he is not a government employee and receives no compensation. But who needs a government salary when your allegedly nongovernmental role inspires profits like that?
(March 16, 2017)

Obama's final year: US spent $36 million in records lawsuits
— Associated Press
The need for transparency in government is not liberal or conservative, of course. Republicans and Democrats alike can forget that the government belongs to all of us. An AP news analysis of the Obama administration's last year in office found that it spent a record $36 million fighting not to turn over records under the Freedom of Information Act. "…people who asked for records last year under the law received censored files or nothing in 77 percent of requests, about the same as the previous year. In the first full year after Obama's election, that figure was only 65 percent of cases."
(March 14, 2017)

Let the sunshine in: Usable data, open government and more Freedom of Information successes
— Columbia Journalism Review
To end on a sunny note, read this roundup by attorney and University of Kansas journalism professor Jonathan Peters. Peters writes, "There are bright spots around the country: court decisions, laws, bills and other efforts breathing life into FOI principles…Progress, however fitful, is being made." He introduces us to efforts in Prince George's County, Boston and Anchorage that are helping users download public data and even to visualize it. State and federal courts are also helping to disclose government officials' correspondence, even when it is sent through private email accounts. Even President Obama got into the act, signing into law the FOIA Improvement Act of 2016, which includes faster processing and production of records and fewer exemption claims. Peters lists a number of state improvements as well and writes that they are all good reasons to feel "encouraged to keep toiling."
(March 15, 2017)

Read more in our series highlighting the best investigative reporting. And don't miss our list of 10 investigative reporting outlets worth following.