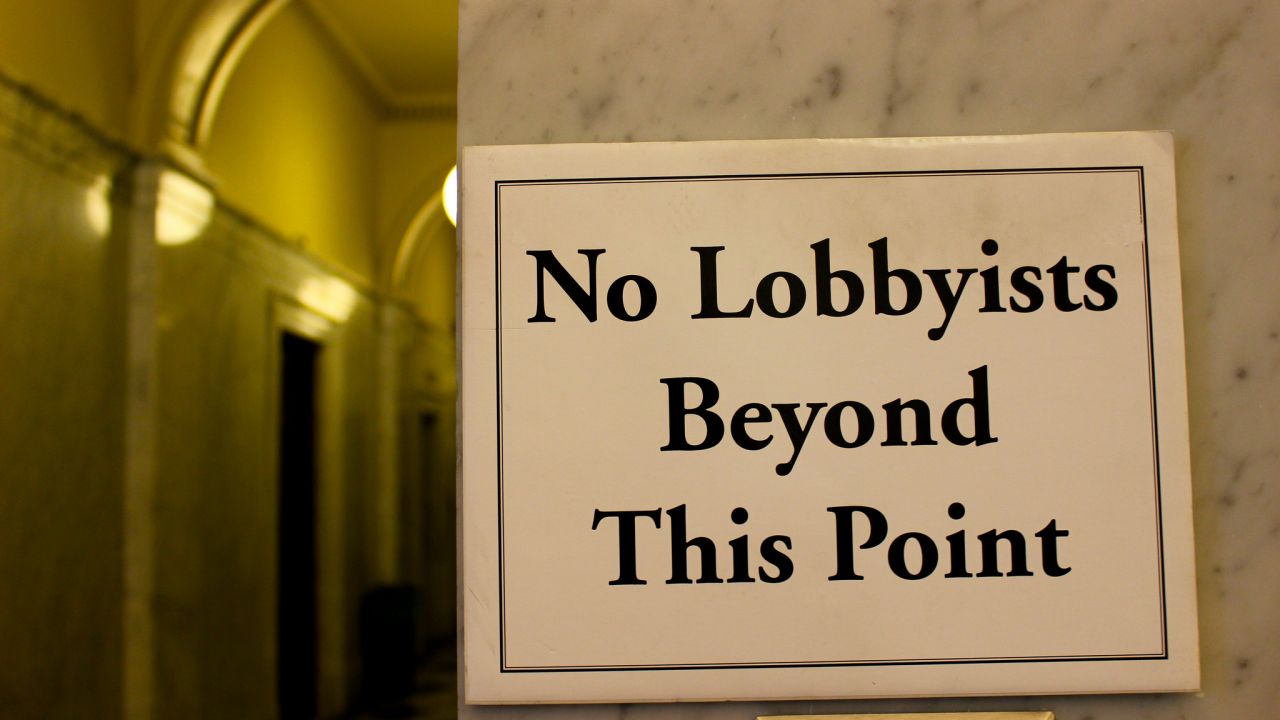 A war on government is unfolding. As Steve Bannon held court at the Conservative Political Action Conference (CPAC) in February, he boasted that President Trump's Cabinet heads were chosen for "deconstruction of the administrative state." Imagine a wrecking ball aimed squarely at the government rules and agencies that were put in place to protect us from those who put profits before safety. Sure, no one likes red tape and many people think that rules can be bent, if not broken — until it is their water that's undrinkable, their car that's recalled, their baby that's sleeping in an unsafe crib or their retirement fund that collapses. Some of the investigative pieces we highlight this week reveal the administration's battle plans, and others take a look at who pays the price when regulations give way.
---
Leashes Come Off Wall Street, Gun Sellers, Polluters and More
— The New York Times
Reporters Eric Lipton and Binyamin Appelbaum dove into the pile of regulatory rollbacks since President Trump took office in January, and counted 90 rules that Congress has delayed, suspended or reversed. Not only do they count the rules being trashed, they link to a dozen that you can read for yourself. Annotations reveal the direct appeals from corporate lobbyists and trade associations that are fueling this firestorm. "On a near daily basis," they write, "regulated industries are now sending in specific requests to the Trump administration for more rollbacks, including recent appeals from 17 automakers to rescind an agreement to increase mileage standards for their fleets, and another from pharmaceutical industry figures to reverse a new rule that tightens scrutiny over the marketing of prescription drugs for unapproved uses." None of these rules were put in quickly or arbitrarily, and yet they are being reversed at "extraordinary speed" with lawyers who represent automakers, the mining industry, the American Petroleum Institute, gun makers and others clamoring for free rein. Slashing regulations, they argue, will unleash economic growth, but at what cost? (March 5, 2017)
How the Trump Administration May Be Skirting Its Own Ethics Rules
— ProPublica
The rule-killing pandemic doesn't stop at the steps of the White House. Justin Elliot at ProPublica is chronicling the president's own "watered-down ethics rules." In February he introduced us to Geoff Burr, a former chief lobbyist for the construction industry who worked against wage standards and safety rules. Burr now has the top job at the Department of Labor. He got the gig because the Trump administration hires former lobbyists, as long as they don't directly handle the issues for which they lobbied. Yeah right.
Elliot presents three new hires that already seem to bend, if not break, those rules:
Shahira Knight will be President Trump's special assistant for tax and retirement policy. She recently lobbied the government on these issues for Fidelity. "In one case, she lobbied against a regulation requiring financial professionals to act in the best interests of their clients," writes Elliot.
Michael Catanzaro will be special assistant to the president for domestic energy and environmental policy. "Just a few months ago," writes Elliot, "Catanzaro was lobbying on fuel standards and greenhouse gas regulations for the American Fuel and Petrochemical Manufacturers."
George David Banks is now special assistant to the president for international energy and environment. According to Elliot, "disclosure records state he recently lobbied on environmental issues for a business group."
Want to see the rest of the gang hired by the Trump administration? ProPublica published a list this week that includes at least 36 former lobbyists. Whether the rules are being waived or ignored, they are certainly being diluted by the rising swamp. (March 3, 2017)
The Deadly Danger of Trump's Naval Buildup Plan
— Reveal
Jennifer Gollan covers worker safety and labor issues for The Center for Investigative Reporting. In this exploration of the private shipbuilding industry, she interviewed dozens of workers and reviewed hundreds of pages of records from 10 states. She's produced a disturbing profile of a dangerous industry that needs more oversight and regulatory enforcement, not less. "The ruthless drive to build boats quickly and turn a profit leads to dangerous decisions," she writes, "Speed often pays — for the top brass. But it can be deadly for workers." Gollan puts a face on deregulation, introducing us to workers who have paid a steep price. There are seven major private shipbuilders that have received federal contracts worth more than $100 billion in taxpayer dollars in the past 10 years, even as they were cited for safety lapses that have seriously injured, and in some cases, killed people who work for them. The Obama administration tried to address this by requiring companies that bid for federal contracts over $500,000 to disclose labor violations from the past three years. But last October a federal judge in Texas blocked these rules, and in February the House voted to toss out the regulations altogether. This week the Senate voted 49-48 to do the same. This doesn't bode well for workers as Donald Trump is gearing up to supersize the Navy's fleet. (Feb. 10, 2017)
The US Government's Privacy Watchdog Is Basically Dead, Emails Reveal
— The Intercept
You have probably never heard of the Privacy and Civil Liberties Oversight Board (PCLOB). It is a federal watchdog agency created at the recommendation of the 9/11 Commission to make sure that our country's spy agencies, while they protect us from terrorists, don't trample our civil liberties. It played a vital role in warning Congress when the NSA was gathering too much information about Americans' phone calls, and successfully convinced legislators to let the data stay with the companies instead of with the government. But according to sleuthing done by The Intercept's Jenna McLaughlin, the PCLOB is on life support. It's supposed to have five members, no more than three of whom come from the same party, to have regular access to the 17 intelligence agencies and to publish unclassified reports on its findings, but as of last week it is down to a single voting member. Don't hold your breath waiting for the board to be resuscitated. President Trump was on Fox News this week claiming that he hasn't filled upwards of 600 administration slots because "they're unnecessary to have," writes McLaughlin. (March 3, 2017)