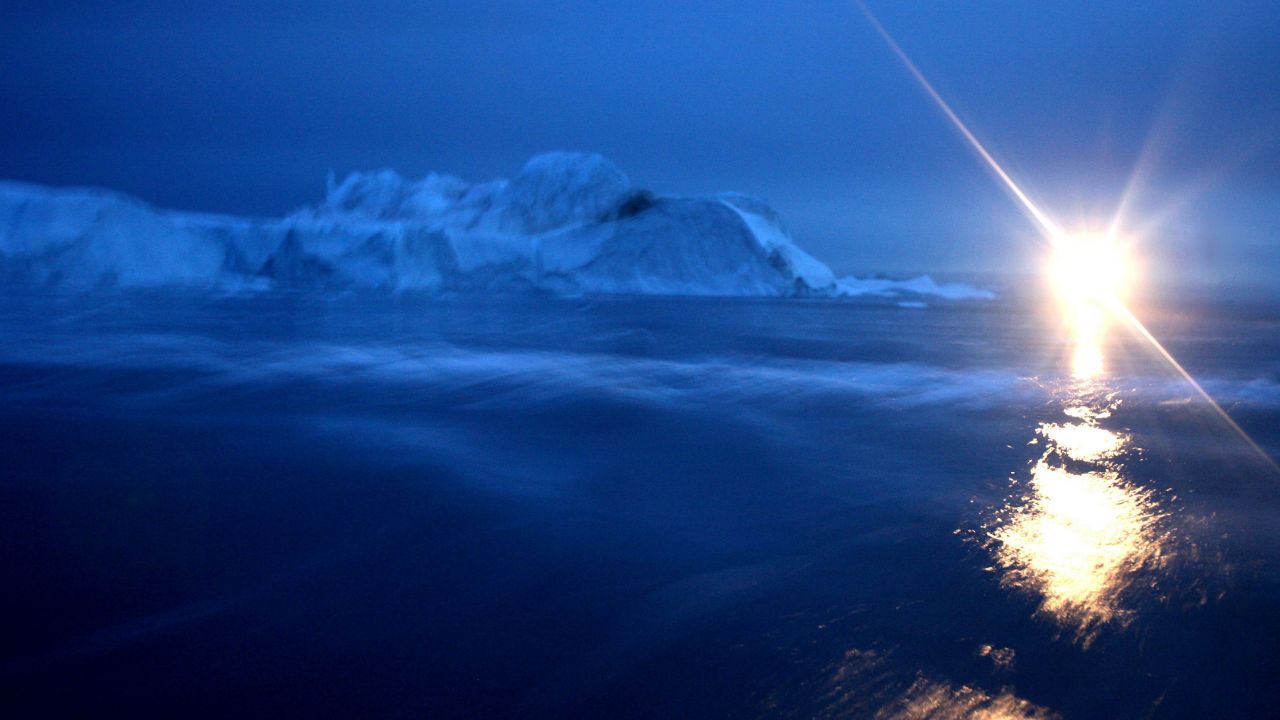 President Barack Obama calls climate change the greatest "threat to future generations." To do something about it, he raised fuel-efficiency standards, launched his currently stalled Clean Power Plan, and tucked $90 billion in clean energy spending into the 2009 stimulus package.
The nation's greenhouse gas emissions fell between 2005 and 2014. But averting what scientist Michael Mann calls "dangerous and irreversible changes in our climate " will take strong post-Obama White House leadership. The attitude that Obama lamented in a recent New York Times interview  as "meh, we can put this off a little bit" won't prevent deadly flooding, wildfires, droughts and crop failures.
Leading contenders to succeed him are, on the one hand, an amateur politician who would double down on fossil fuels at home and plunder them abroad and who has shared his climate change skepticism via Twitter:
This very expensive GLOBAL WARMING bullshit has got to stop. Our planet is freezing, record low temps,and our GW scientists are stuck in ice

— Donald J. Trump (@realDonaldTrump) January 2, 2014
In the other corner: a professional stateswoman promising half a billion solar panels. But a Hillary Clinton win might do little to halt climate action procrastination. Drill below the surface and you'll see she pals around with supporters of natural gas fracking. She's also collecting political cash by the bale from global oil companies spooked by Donald Trump's protectionist whims.
Here are eight suggestions for a president bent on delivering a more than "meh" climate track record:
1. Keep it in the ground
The government can fight climate change by using its power to reduce fossil fuel production. That's why activists want Uncle Sam to not only stop issuing leases for the extraction of oil, gas and coal from public lands and offshore, but also to deny companies permits to build infrastructure that moves that dirty energy — including oil and gas pipelines and the facilities required to export liquified natural gas and US-mined coal.
Despite his climate concerns, oil and natural gas production boomed under Obama. Last year, the nation drilled 89 percent more oil and extracted one-third more gas than before he took office. Obama did pause new leases for coal mining on federal land, but his staff cited economic rationales for that. Market forces and grass-roots resistance — not official policy — blocked efforts to build new coal export terminals on his watch. The federal government (and individual states) okayed the $3.8 billion Dakota Access Pipeline; it was only when a standoff between thousands of Native Americans and the infrastructure company's private security forces got bloody that the feds suspended its construction. Exports of crude oil and natural gas from the Lower 48 have resumed and oil-train derailments have become increasingly common, as have pipeline accidents. The Obama administration also heavily subsidized a $6.6 billion "clean coal" boondoggle in Mississippi.
Obama also continues to champion the Trans-Pacific Trade Partnership, which keep-it-in-the-grounders say would undercut Paris commitments by boosting foreign demand for US-fracked gas.
2. Support green alternatives to dirty energy
With no time to waste and installation costs plummeting, the government should encourage the growth of every form of wind and solar energy, along with investments in energy efficiency. The Obama administration did persuade the GOP-led Congress last December to extend for a few more years tax breaks for renewable sources of electricity. But most federal spending for research and development, tax incentives and other forms of corporate welfare support fossil fuels and nuclear power.
Wind: Only 3 cents of every dollar the federal government spends on energy incentives supports wind power, according to the American Wind Energy Association. That imbalance (not to mention some NIMBYism from unexpected quarters) may explain why it took so long to get the nation's first offshore wind farm running a few months ago, a dozen miles from the Rhode Island shoreline. Researchers say offshore wind, if harnessed in the Great Lakes and along the coasts, could potentially generate more than four times the power the country needs. Turbines installed on land already generate about 5 percent of our power and there's a wind rush in the works among companies that want to make the most of the renewed tax breaks.
Solar: The solar industry expects the power it generates to quadruple within four years. Yet the outlook for rooftop solar — which allows homeowners and businesses to generate their own power — is cloudy. Increasingly, utilities themselves are building massive installations to sell power derived from the sun to consumers. A growing number of states are depressing demand for rooftop solar by making it harder or impossible for consumers to sell their surplus power to utilities.
The volume of wind and solar power generated in any particular US state today generally says more about its political climate than its physical potential for green energy. What can the federal government do? Set national policies that encourage investment in all forms of renewable energy, including geothermal and small-scale hydropower generation.
This is less futuristic than it may sound. Costa Rica's electric grid has operated fossil-free for the past two months. Closer to home, Iowa already draws nearly a third of its power from wind energy, and its utilities board just approved a $3.6 billion investment that will propel the Hawkeye State toward its goal of getting all its electricity from renewable sources. Texas — yes, Texas — generates enough green energy to power more than half its homes. California's ambitious new climate-action law aims to cut its emissions by 80 percent below 1990 levels by 2050.
3. Encourage bigger grids and fuel-free transportation
To make the most of renewable energy without resorting to coal or natural gas as a backup, electricity should be generated locally and networked broadly. Bigger, more interconnected grids save money on expensive storage systems and avert blackouts from intermittency problems. National regulations should encourage "distributed energy systems" that don't let utilities monopolize power distribution or keep it a one-way street.
Even before fossil fuels are phased out of power plants, shifting to electric vehicles would cut greenhouse gas emissions. Given today's technological breakthroughs, plug-in cars already get far enough on one charge to meet most drivers' needs. But what if you can't afford to ditch your wheels quite yet. Perhaps you can save on gas by commuting on an electric bike or scooter, telecommuting or cycling to work the old-fashioned way. Bolstering federal support for bike paths would help cut carbon, as would more help for communities that buy electric buses for transit, like Shreveport, Louisiana. Once EVs inevitably win out, internal-combustion engines could prove as valuable as manual typewriters.
Future fleets won't go far without charging stations. The Obama administration has unveiled some initiatives but those electric big rigs will require more investment. Absent strong leadership, how would the next president coax Congress into extending federal tax credits for electric and hybrid vehicles? They will soon expire — to the chagrin of many Tesla Model 3 buyers. Fuel-free aviation is barely taking off but the White House can continue Obama's quest for a global deal to make planes more energy-efficient and back NASA's tinkering in that arena.
4. Spur a fair transition
"We've got to move away from coal and all the other fossil fuels, but I don't want to move away from the people who did the best they could to produce the energy that we relied on." That's what Clinton said before unleashing a blooper she'll regret for the rest of the campaign, if not her life: a pledge to "put a lot of coal miners and coal companies out of business."
She was awkwardly acknowledging the importance of doing something about energy workers left jobless by a combination of market forces and climate policy. Responsible leadership means making this a just transition. Retirees of bankrupt oil, gas and coal companies will need federal aid in the form of sustaining long-promised health and pension benefits, as the Miners Protection Act standoff indicates. The government can reward job creation, not innovations that eliminate labor — like self-driving vehicles. It can invest heavily in job retraining, including for displaced coal workers.
The good news is that the greener construction, weatherization and better transit options required to save the planet will also save money, especially for people facing economic hardship. The poor spend more of their income on transportation, housing and utilities than everyone else. Doing what it takes to fight global warming will improve our quality of life by making every community more resilient and slashing the pollution that makes us sick. And we'd have a stronger safety net with a "carbon fee and dividend" system. Briefly, fossil fuel companies would pay a pollution fee tied to the CO2 emissions of the fuel they extract or import. The government would distribute this revenue to all Americans in equal amounts. A similar system in Alaska, unrelated to climate action, has broad support.
5. Shrink farming's carbon footprint
The climate is changing mostly because we burn too much oil, gas and coal. Other factors include the 215 pounds of meat and poultry the average American will consume this year. Why? The methane expelled by livestock and factory farm manure lagoons, coupled with fuel-intensive farming. Raising fewer heads of cattle, dairy cows and pigs would decrease demand for mass-produced corn and its requisite petroleum-based pesticides and diesel-powered equipment. Animal agriculture makes up about 15 percent of global greenhouse gas emissions, according to the Center for Biological Diversity, which also notes that Americans throw away about 40 percent of our food. The fact that most of us don't compost magnifies this problem since landfills emit more methane when uneaten food, grass clippings, dead leaves and other yard waste decomposes in dumps. States like Massachusetts and local governments like Austin, Texas are working on this. So can the whole country.
What can a president do to make Americans' eating habits more climate-friendly? Revising the federal government's MyPlate recommendations for a healthy diet to discourage the consumption of animal products instead of making them appear de rigueur would help. So would pushing for a farm bill that subsidizes healthier eating, less energy-intensive farming and more locally sourced food. Ohioans munching on asparagus spears grown in Peru make no environmental sense because of the food mileage. It would also help if Burger King and other brands would stop serving beef raised on deforested tropical lands, another practice that stokes climate change.
6. Make the business world believe in the promise of Paris
Do mainstream investors believe the US government will honor its commitment to phase out fossil fuels as promised in the Paris climate deal? Not yet. When Apache announced the other day that it had discovered new oil and gas fields in West Texas, its stock rallied and financial analysts valued the find at $3.7 billion. If the federal government were serious about combating climate change by keeping fossil fuels in the ground, those untapped resources would be worthless. Once Wall Street accepts that oil, gas and coal are the new whale oil, Wall Street will see money spent on their exploration and production as squandered, not invested.
The federal government can telegraph its intent to remember Paris by ending fossil-fuel subsidies. US taxpayers spend $20.5 billion a year underwriting oil, gas and coal producers mostly with tax and royalty breaks, according to Oil Change International and UK-based think tank Overseas Development Institute.
Even busy presidential hopefuls ought to invest some time absorbing a new white paper from Black Rock's wide-eyed radicals. The investment powerhouse's overall point: "We see climate-proofing portfolios as a key consideration for all asset owners."
7. Buck corporate influence
You can't slow global warming without displeasing companies that profit from it. Therefore, presidents — like all politicians — should climate-proof their campaign finance portfolios.
And how about dismantling the revolving door that lets people flit between the regulation and leadership of dirty-energy corporations? Exhibit A: Heather Zichal. After serving as Obama's deputy assistant energy and climate change from January 2009 to November 2013, Zichal joined the board of Cheniere, the company angling to turn the United States into a net exporter of fracked natural gas. Now she's on Clinton's transition team. The Democratic nominee's fracking opposition will be more credible if Zichal stays in the private sector. Likewise, Trump should stop hinting that he might make oil and gas mogul Harold Hamm his energy secretary.
Another priority: ending the Federal Energy Regulatory Commission's propensity to serve the needs of corporations rather than the people and places endangered by utilities and fossil fuels. If you're unfamiliar with this small yet influential agency, known as FERC, you can learn more at DeSmogBlog. One illuminating outrage: Former FERC commissioner Philip Moeller, voted in accordance with the interests of energy companies his lobbyist wife represented. Congress told FERC to set up a "public participation office" in 1978 to make it easier for the commission to heed frontline communities. Nearly four decades later, the office still doesn't exist. A petition filed by 30 groups earlier this year demanded its establishment.
How about steeper penalties for energy-related negligence? When Politico examined data from the Pipeline and Hazardous Materials Safety Administration — the agency charged with monitoring oil and gas pipelines — it found "just $44.2 million in fines against pipeline operators that caused more than $5.5 billion in damage."
8. DIY
To learn more, start with David Roberts' explainer about Clinton's climate policies at Vox and this Rocky Mountain Institute article about how Denmark intends to go fossil-free. For a stronger sense of what a more-than-meh transition might take, Yes! Magazine, Resilience and the Union of Concerned Scientists can help.
It's no wonder that our leaders aren't yet waging the war on climate change that writer and activist Bill McKibben pines for. Rewiring the economy, fixing the diet (aka SAD), and inconveniencing powerful corporations while ensuring that air conditioners don't cook the planet make for a daunting to-do list.