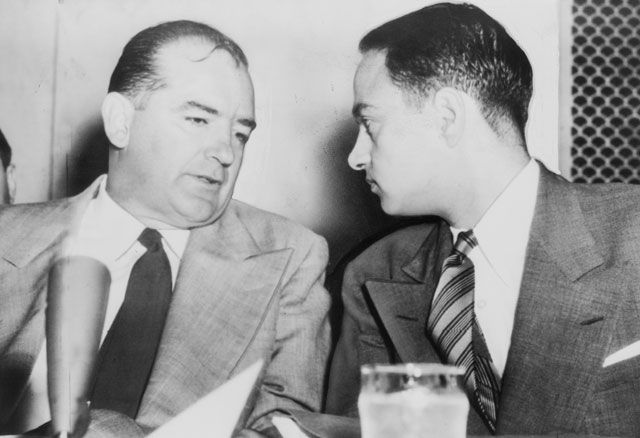 Lawsuit Lover
As a perennial litigant, Trump weaponized the law to devastate perceived enemies, to consolidate power, and to frustrate opposing parties, as former federal prosecutor and acclaimed author James Zirin illuminates in his compelling and disturbing history of Trump's use and abuse of the law, Plaintiff in Chief: A Portrait of Trump in 3,500 Lawsuits (All Points Books).
I think Trump believes he's above the law, and when I say the law, I mean the law including the Constitution.
Mr. Zirin is a distinguished veteran attorney who spent decades handling complex litigation. He is also a self-described "middle of the road Republican." Plaintiff in Chief stands as his response to Trump's disrespect for law and our legal system. He stresses that the book is a legal study, not a partisan takedown.
Read Robin Lindley's interview with author James Zirin about his new book and Trump's troubling ties with Roy Cohn at History News Network »
"Burred"
Robert Reich coins a term for the particular financial offenses of Senator Richard Burr
We've reached a moral emergency. The privileged are profiting from this pandemic.
Societies gripped by cataclysmic wars, depressions, or pandemics can become acutely sensitive to power and privilege.
Weeks before the coronavirus crushed the U.S. stock market, Republican Senator Richard Burr used information gleaned as chairman of the Senate intelligence committee about the ferocity of the coming pandemic to unload 33 stocks held by him and his spouse, estimated at between $628,033 and $1.72 million, in some of the industries likely to be hardest hit by the global outbreak.
Then the market tanked, along with the retirement savings of millions of Americans.
Even some pundits on Fox News are now calling for Burr's resignation.
In normal times, corporations get special favors from Washington in exchange for generous campaign contributions, and no one bats an eye. Recall the Trump tax cut, which delivered $1.9 trillion to big corporations and the wealthy.
Yet the coronavirus should have altered business as usual. The most recent Senate Republican relief package, giving airlines $58 billion and more to other industries, is pure "Burring."
More on how the American people are getting "Burred" at Salon.com »
What is the Planet Trying to Tell Us?
Guardian writer George Monbiot remind us that we have a lot more to worry about than Covid19
We have been living in a bubble, a bubble of false comfort and denial. In the rich nations, we have begun to believe we have transcended the material world. The wealth we've accumulated – often at the expense of others – has shielded us from reality. Living behind screens, passing between capsules – our houses, cars, offices and shopping malls – we persuaded ourselves that contingency had retreated, that we had reached the point all civilizations seek: insulation from natural hazards.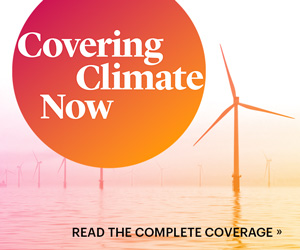 Now the membrane has ruptured, and we find ourselves naked and outraged, as the biology we appeared to have banished storms through our lives. The temptation, when this pandemic has passed, will be to find another bubble. We cannot afford to succumb to it. From now on, we should expose our minds to the painful realities we have denied for too long.
The planet has multiple morbidities, some of which will make this coronavirus look, by comparison, easy to treat. One above all others has come to obsess me in recent years: how will we feed ourselves? Fights over toilet paper are ugly enough: I hope we never have to witness fights over food. But it's becoming difficult to see how we will avoid them.
Read the full article at The Guardian »
Life under Covid
A Planet of Missing Beauties
In Memoriam
By Tom Engelhardt
The other morning, walking at the edge of a local park, I caught sight of a beautiful red cardinal, the first bird I ever saw some 63 years ago.
Actually, to make that sentence accurate, I should probably have put either "first" or "ever saw" in quotation marks. After all, I was already 12 years old and, even as a city boy, I had seen plenty of birds. If nothing else, New York, where I grew up, is a city of pigeons (birds which, by the way, know nothing about "social distancing").
Nonetheless, in a different sense, at age 12 I saw (was struck by, stunned by, awed by) that bright red bird. I was visiting a friend in Connecticut and, miraculously enough, though it was 1956, his parents had a bird identification book of some kind in their house. When I leafed through it, I came across the very bird I had seen, read about it, and on going home wrote a tiny essay about the experience for my sixth grade teacher, Mrs. Casey (one of those inspirational figures you never forget, just as I'll never forget that bird). I still have what I wrote stuffed away amid ancient papers somewhere in the top of my bedroom closet.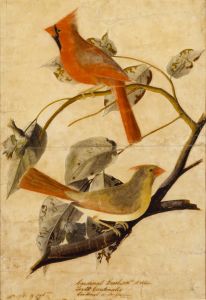 Six decades later, in this grim coronavirus March of 2020, with my city essentially in lockdown and myself in something like self-isolation, I have to admit that I feel a little embarrassed writing about that bird. In fact, I feel as if I should apologize for doing so. After all, who can doubt that we're now in a Covid-19 world from hell, in a country being run (into the ground) by the president from hell, on the planet that he and his cronies are remarkably intent on burning to hell.
So, a cardinal? Really? That's what I want to focus on in a world which, as it grows hotter by the year, will only be ever more susceptible to pandemics, not to speak of staggering fires, flooding, extreme storms, and god knows what else. Honestly, given a country of closed schools, self-isolating adults, and the sick and the dying, on a planet that seems to be cracking open, in a country which, until recently, couldn't test as many people for Covid-19 in a couple of months as South Korea could in — yes, this is not a misprint — a day, where's my sense of proportion?
Read Tomgram: "The Skies Are Emptying Out" »
© 2020 Schumann Media Center, Inc.