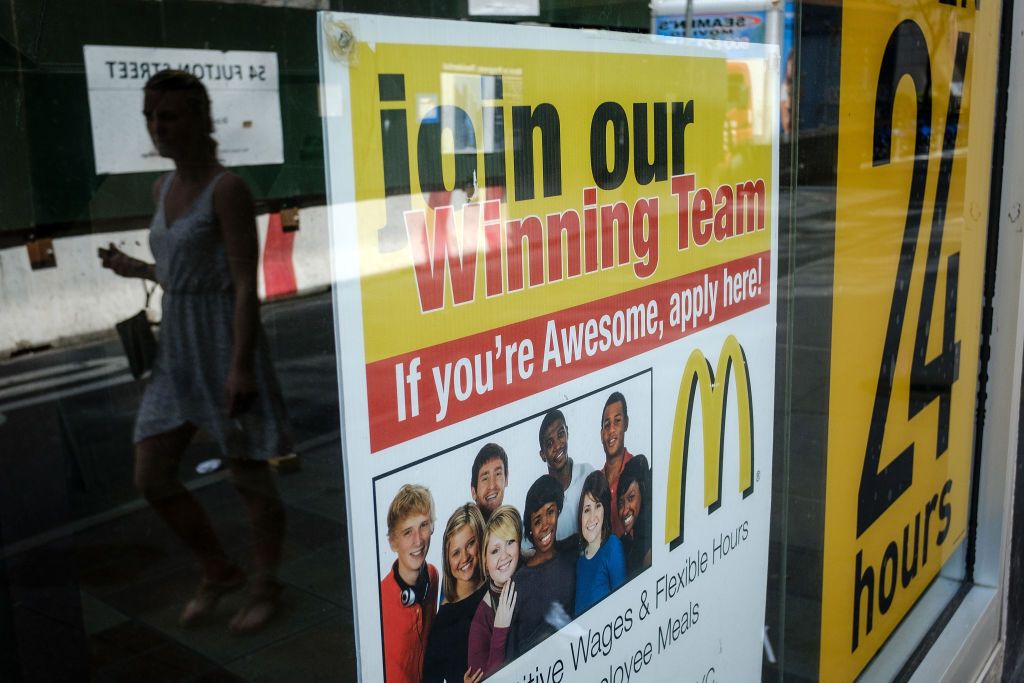 Big franchise businesses are sighing with relief thanks to yet another rollback of an Obama-era rule. Known as the joint employment rule, it governed just who is liable when workers rights are violated. Under President Obama, the definition of joint employer was expanded to include corporations in liability for wage and working conditions along with the franchisees who deal with the employees day to day. Big companies like McDonald's, which is 90 percent franchise-owned, were against the expansion of the joint employer designation. The rule covered not only who is responsible for hiring and firing workers, but to take into account the workers' "financial dependence" on a company. The US Chamber of Commerce applauded the labor department's rollback; the AFL-CIO called it "very troubling."
Daniel Wiessner reports for Reuters:
The US Labor Department on Wednesday said it was rescinding the Obama administration's standard for determining when companies are "joint employers" of contract and franchise workers, in the agency's first major shift in labor policy under President Donald Trump.

The department in a statement said it had withdrawn a 2016 interpretation of the federal Fair Labor Standards Act (FLSA) that expanded the circumstances under which a business could be held liable for wage-law violations by staffing agencies, contractors, and franchisees.

Previously, companies were considered joint employers when they hired and fired workers and set wages. The Obama administration said a worker's level of "economic dependence" on a company should also be considered.

The expanded definition of joint employment had rankled the business community, which said it threatened the franchise business model and would draw companies into lawsuits when they were not responsible for setting working conditions.

Also on Wednesday, the department withdrew 2015 guidance that said that under the same law, many workers are improperly treated as independent contractors when they are actually employees, which would make them eligible for minimum wage, overtime, and other legal protections.

Read more installments in our series "While He was Tweeting" — keeping an eye on Trump's wrecking ball.