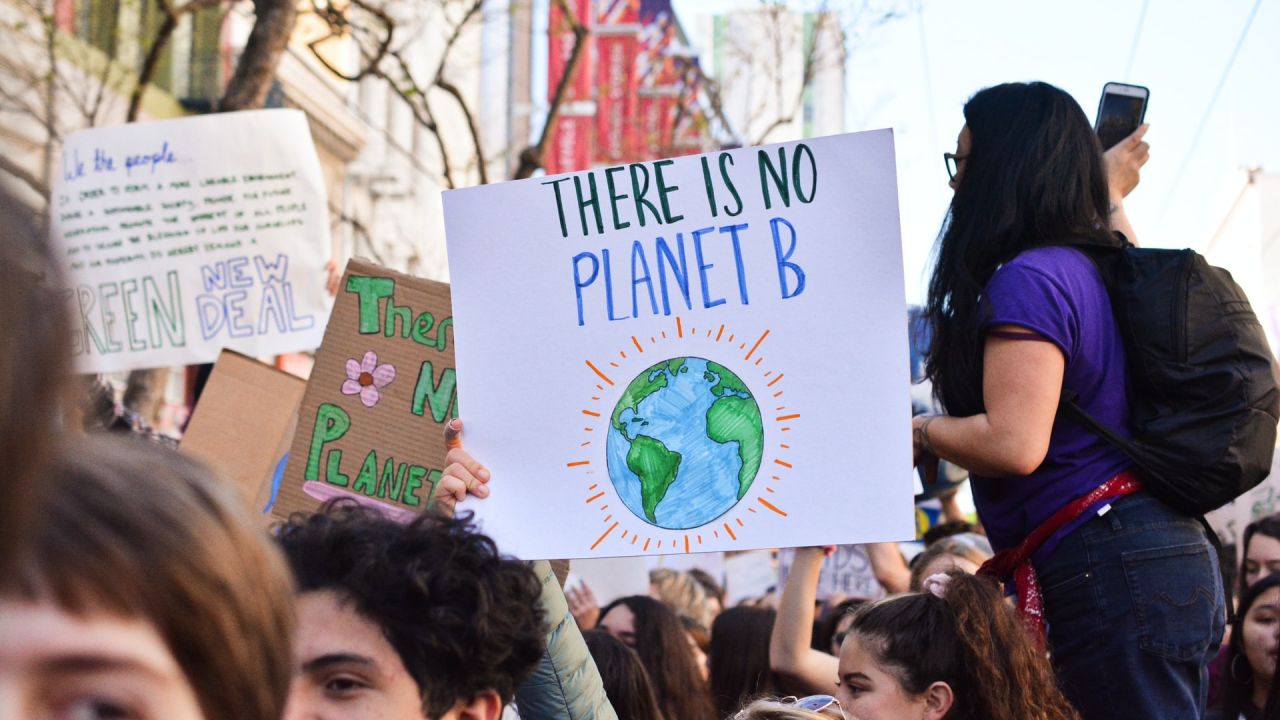 As a candidate, Joe Biden made a $2 trillion commitment to leading the fight against climate change. In the days after the election, phone calls from world leaders poured in to congratulate the President-elect; Biden was sure to mention climate change in every conversation. So far, President Biden has delivered on his promise through executive orders and cabinet appointments around a unified goal — this will be the climate presidency. 
Wednesday 2/3/21 – Michael Regan to the EPA
In the month after the presidential election, Biden's pick for administrator at the Environmental Protections Agency (EPA) was presumed to be Mary Nichols, a career climate official with experience in the Clinton administration and a leading role in Obama's push for automotive efficiency standards. But, on December 2, a coalition of 70 environmental justice groups wrote a letter that questioned Nichols' track record in no uncertain terms: 
"[Nichols] repeatedly disregarded the recommendations of the environmental justice bodies established to uphold the integrity of California's environmental policies, especially as to how they harm or benefit low-income communities of color in the most polluted areas of the state." 
On December 17, heeding the coalition's warnings, President Biden chose Michael Regan—North Carolina's secretary of the Department of Environmental Quality (DEQ)—as his nominee. Signatories of the letter to Biden, like the California Environmental Justice Alliance, applauded the president's act of reconsideration and his eventual selection, "We appreciate that the Biden-Harris Administration took seriously the concerns of environmental justice and environmental advocates in their consideration of candidates." 
Regan, 44, has been called a relative unknown in federal politics; a year after Mary Nichols left her role as President Clinton's top clean air official, Regan was a summer intern and then special assistant to Bob Perciasepe, Nichols' replacement. Perciasepe told E&E News that Regan "fit into the office. He was an emotional contributor as well as a substantive contributor." That reputation from the start, personable and effective, followed Regan through a decade and a half at the EPA, eventually landing him the role of secretary for his home state's environmental regulatory agency.
Roy Cooper, the democratic governor of North Carolina, points out that the state of the NCDEQ when Regan took the job in 2017 would sound familiar to anyone who followed the environmental rollbacks the nation suffered under Andrew Wheeler at the EPA. Regan succeeded Donald van der Vaart who, according to NC Policy Watch, "began his scientific career working for Shell Oil, supports offshore drilling and questions the degree of human influence on climate change." Regan has spent the last three years addressing the environmental messes that van der Saar largely ignored, like a landmark settlement reached with Duke Energy to remove toxic coal ash from NC waterways.
The Biden administration will look for Regan to perform similar feats at a much larger scale. Today, Michael Regan sits before the Senate committee on environment and public works. If confirmed he would be the first black man to hold the role of EPA administrator.
Tuesday 2/2/21 – Tom Vilsack at USDA
Today, former Iowa Governor Tom Vilsack sits before the Senate Committee on Agriculture Nutrition, and Forestry to interview for a job he's held before. In his 2009 confirmation hearing to lead the USDA under Obama, Vilsack pledged "to place America at the forefront of efforts to aggressively address energy independence and global climate change." This language could have been taken directly from the Biden administration's recent climate statements and will likely predict Vilsack's comments today as he looks to be confirmed for the role of Secretary of Agriculture. 
According to a transition memo released soon after Biden won the presidential election, the USDA presents a sizable opportunity for the US to fulfill its climate goals: "Agriculture and forests can provide 10-20% of the additional sequestration and emissions reductions needed to achieve net zero emissions by 2050."
In Vilsack's only interview during the run-up to his confirmation, the one-time presidential candidate began by outlining eight areas he'd like to focus on, including "Climate and regenerative agriculture," and "Forest Service management in an era of climate-driven wildfires." While these priorities fit neatly into the Biden administration's unified climate plan, Vilsack is one of the few Biden nominees to have received strong opposition from a range of progressive voices. 
In one such critique—"Biden's Buddy Tom Vilsack Is No Friend to Farmers"—Emily Berch asks how a man with a shaky record on the environment can be expected to lead on climate. For instance, Vilsack campaigned for Biden in September on the message of a reinvigorated ethanol economy, but a 2013 AP report—released while Vilsack held office at the USDA—said of the corn-based bio-fuel: "The government's predictions of the benefits have proven so inaccurate that independent scientists question whether it will ever achieve its central environmental goal: reducing greenhouse gases."
An investigation published last summer by The Counter lists inaccuracies cited by Vilsack and the USDA under Obama, including repeated claims of a Black American farming revival. Vilsack wrote in a Medium blog post at the end of his first term: "When I assumed the office of the Secretary nearly eight years ago, USDA had a reputation marred by decades of systemic discrimination." The Counter research, and a recent New York Times article, question the extent of the progress this agency made on Vilsack's watch. 
If confirmed, Vilsack will take the position over from Sonny Perdue, who notably served the full four years under Trump and drew sharp criticism from watchdog groups for expediting environmental review processes. "Unlike Perdue, Vilsack will hold the line against the worst of Big Ag's attempts to control federal policy;" writes Nick Martin for The New Republic, "the problem, though, is that that's no longer enough."
Monday 2/1/21 – Looking Beyond the Opening Blitz
The Biden administration has finished their opening blitz: an effort to condense 100 days of executive action into a ten-day sprint. Peter Baker, Chief Whitehouse Correspondent for the New York Times writes that the opening strategy is modeled on Franklin D. Roosevelt's, a masterclass in executive leadership in times of crisis. In many ways, the Biden team has made history in this first week and a half, but, Baker notes, the real challenge standing between the administration and their stated goals will be a razor-thin majority in a polarized congress.
Biden can expect to face substantial opposition on the Hill. For one, 90 of those same legislators who raised false claims of election fraud also "explicitly deny or have denied that climate change is human-caused and dangerous," according to an analysis by Emily Atkin for Heated. 
A recent report out of Brown University's climate and development lab points to the industry roadblocks any new climate law will face. Researchers looked at the Massachusetts state legislature, where Democrats hold a super-majority in both branches. Between 2013 and 2018, only 43 of 245 climate bills made it out of committee. Only nine of these bills were ever put to vote in the full chamber.
Why, in an ostensibly progressive legislature, have climate bills been so difficult to pass? The report points to a system in which fossil fuel and industry lobbyists outspend climate and clean energy advocates by four to one:
"Despite seeing strong support in legislative testimony for environmentalists' priorities, however, the evidence shows a completely different story behind closed doors. We find that the state's utilities and their allies are the most powerful actors in the state climate and energy policy landscape. Fossil fuel, real estate, and power generation interests also play significant roles opposing environmentalists in the legislature."
The Brown University report can offer only a glimpse of the federal lobbying ecosystem, but other research has indicated a perhaps even greater disparity at the national level. A Yale Climate Connections article calls out a 13 to one gap in federal campaign donations and lobbying between fossil fuel and renewable energy companies.
As the Biden administration hits the end of their 10-day sprint, the warning from Baker's column is clear – "Do not assume that a raft of Roosevelt-style major legislation will follow". Instead, the climate presidency may have to call on state legislatures to carry a heavier burden. It follows from the Brown University research that wherever it happens, fossil fuel companies will be ready for a fight.
Friday 1/29/21 – Biden's Climate Cabinet
A lot of attention has been paid to the president's 'Climate Cabinet,' the agency leaders most likely to carry out the federal climate plan. So far, four nominees have appeared before Senate committees for their confirmation hearings: 
Janet Yellen, Biden's appointee to lead the Department of the Treasury, has long warned about the deleterious effects of climate change on the economy. On Monday, the senate confirmed her as the first woman to hold the position in its 232 year history. 
Jennifer Granholm sat for the Senate Energy and Natural Resources Committee to begin her confirmation as secretary of energy; the former Michigan governor made it clear that she drives an American-made electric vehicle. 
Pete Buttigieg is the Whitehouse pick for transportation czar. In his confirmation hearing, the former mayor caught the attention of environmentalists with the use of the phrase 'auto-centric' to describe the nation's reliance on cars. It makes sense to focus on transportation for climate policy advances; the EPA reports that transportation accounts for 28 percent of the country's greenhouse gas (GHG) emissions. 
But one Biden nominee has been left out of many climate conversations. That's Marcia Fudge (D-OH) the presumptive head of the Department of Housing and Urban Development (HUD). Residential buildings fall just behind transportation on emissions lists, pumping out twenty percent of our GHG every year. If Fudge intends to deliver on the Whitehouse's promise, she'll be looking to "build 1.5 million new energy-efficient homes and public housing units." 
On one hand, that number falls well short of more progressive figures, like Ilhan Rep. Omar's (D-MN) call for a $1 trillion investment in 12 million new public housing units over the next ten years. On the other hand, the administration's plan could double the country's public housing stock with a federally-led effort to build sustainable homes for all Americans. At the very least, Fudge at HUD has an opportunity to make a serious contribution to our fight against the climate crisis.
Thursday 1/28/21 – A Government-Wide Approach
The family of federal agencies has been asked to shift course in what President Biden called "a government-wide approach to the climate crisis." Environmental activists have expressed support for the bold new direction, encouraged by the message of environmental justice and an equitable economic future. 
Biden paused all new oil and gas leases on federal lands. Now, some have questioned the extent of this ban, asking why the new administration would allow leases on coal to continue. "This order should have included all fossil fuel extraction on public lands," Mitch Jones, policy director at Food and Water Watch told Bloomberg Green. Even in week two of the new administration, campaign pledges continue to prove useful indicators of Biden's willingness to disrupt bedrock American industries. Gina McCarthy, a national climate adviser to the Whitehouse, said that a moratorium on selling coal rights "was not part of the commitments on the campaign." 
Wednesday 1/27/21 – The Climate Presidency
"Today is climate day at the White House…which means that today is jobs day at the White House. We're talking about American innovation, American products, American labor," President Biden said at a Wednesday signing ceremony.
On Wednesday, President Biden signed several executive orders: 
"The climate and wildlife extinction crises demand this kind of bold, urgent action."  Kierán Suckling, executive director at the Center for Biological Diversity
"We're going to need to see a lot more from Joe Biden at the executive level and directing every branch of the federal government to action. But we're also going to need to see him working actively to organize his congressional colleagues to pass what we need to be the greatest green jobs and infrastructure recovery plan that this country has seen." – Varshini Prakash, executive director of Sunrise Movement
Monday 1/25/21 – Weekend Updates
Biden announces electrification of the full federal vehicle fleet.
Senate Majority Leader Chuck Schumer (D-NY) calls on Biden to declare a "climate emergency." Schumer has been the recent target of rallies held by youth climate groups demanding the democratic leader rise to the environmental crisis.
100+ civic and business leaders sign an open letter: "President Biden: You can be the Climate President." Signatories include California Governor Jerry Brown and Amazon CEO Jeff Bezos.
Wednesday 1/20/21 – Inauguration Day
"It is, therefore, the policy of my Administration to listen to the science; to improve public health and protect our environment; to ensure access to clean air and water; to limit exposure to dangerous chemicals and pesticides; to hold polluters accountable, including those who disproportionately harm communities of color and low-income communities; to reduce greenhouse gas emissions; to bolster resilience to the impacts of climate change; to restore and expand our national treasures and monuments; and to prioritize both environmental justice and the creation of the well-paying union jobs necessary to deliver on these goals."  President Biden said in a Wednesday executive order.
On his first day in office, President Biden named climate change among the six crises his administration would confront. His first steps included: