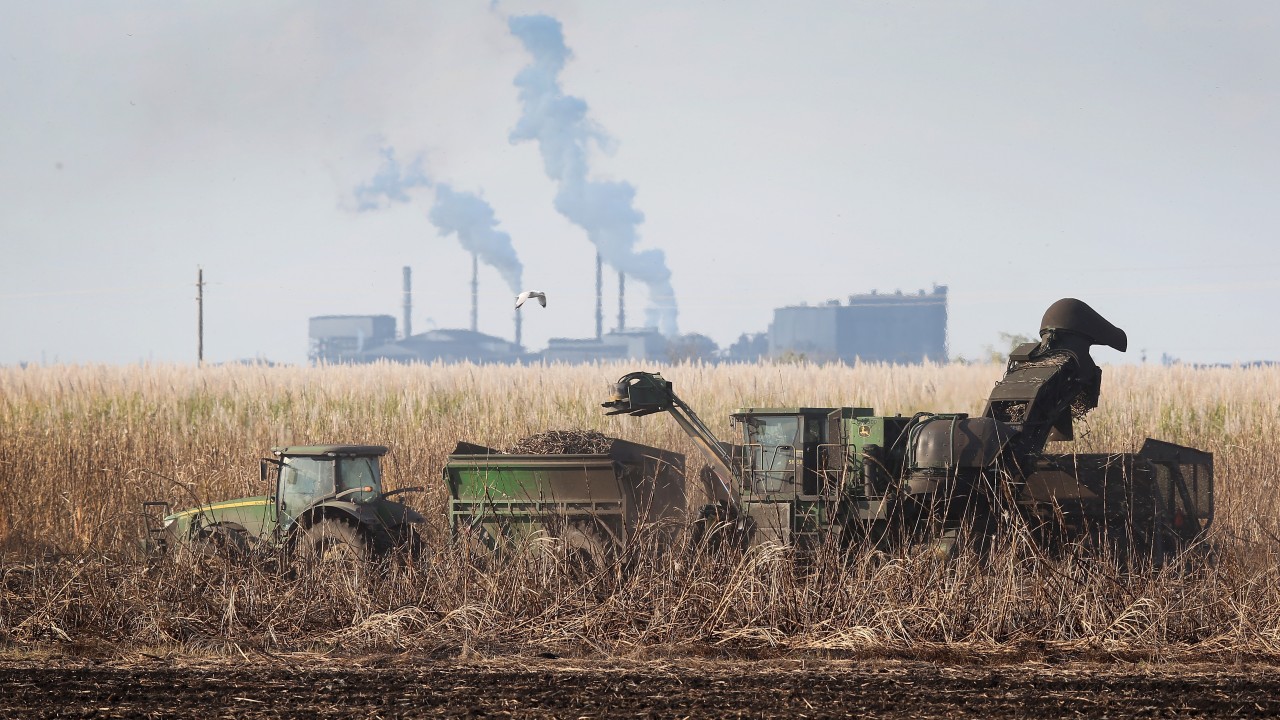 By Joseph Bullington 
Middle America is not an "unsalvageably Republican region," In These Times editor Joseph Bullington wrote at the beginning of the year. Drawing evidence from a report on 115,000 conversations with rural voters put out by advocacy group People's Action, Bullington's analysis predicted the widespread support for progressive policies in states that otherwise leaned red. 
By Nick Shoulders 
A simple, surprisingly illuminating question kickstarts this article on the whitewashing of modern country music: Why do all country stars sing with a southern twang? Nick Shoulders, a New Orleans-based musical artist himself, explores the complicated history of American traditional music and puts forth a compelling argument for reclaiming country from the grips of white conservatism. 
By Johnathan Hettinger 
 Despite repeated warnings from internal and external sources about environmental hazards, agro-chemical giant Monsanto has continued to peddle a new generation of weed killers. In a joint investigation by In These Times and The Midwest Center for Investigative Reporting, Jonathan Hettinger tells this latest chapter of the Monsanto soybean saga.
By Jordan Green 
In parts of rural America, the line between white supremacy and racial justice is thinner than you might think, or so reports Jordan Green from the field in Alamance County, North Carolina. In this July article, progressive canvassers employ new methods — termed "deep canvassing" — that speak directly to issues of race and class in the very heart of Trump country.  
By Stephanie Woodard 
"We will not apol­o­gize for being an island of safe­ty in a sea of uncer­tain­ty and death," explained Harold Frazier, Tribal Chairman of the Cheyenne River Sioux. In May, his leadership helped protect South Dakota reservations from coronavirus as the state reported the nation's fastest rising infection rate.  
By Vandana Shiva
In this September article, Indian scholar and environmental activist Vandana Shiva persuasively argues that the coronavirus pandemic must be understood as a direct result of the climate emergency. She warns that if we continue to invade habitats, exploit land to extract resources and destroy ecosystems, then new diseases will inevitably arise.  
By Joseph Bullington
The water protectors of the NoDAPL movement made headlines during the protests of 2016, but since then the story has been pushed to the periphery. This feature brings the ongoing struggle of the protesters into sharp focus. Though a court declared the Dakota Access Pipeline unlawful, several people, all Native, remain in prison on federal felony charges. In detailing their struggle against a bureaucratic justice system, Joseph Bullington reveals that the fight against the pipeline, though no longer in the papers, is not over.
By Sarah Lahm
"Everything is changing," Leticia Rodriguez, a first-time candidate for Minnesota public office, told In These Times. In this profile, Sarah Lahm focuses on three women of color who ran for office in rural Minnesota. Seeking to represent the growing immigrant population of their small county, these women led the effort to put power in the hands of their community. Lahm convincingly uses their story to illustrate how shifting demographics in the state are reshaping Minnesota's political landscape.
By Jim Goodman
Jim Goodman persuasively argues that Reagan era policies eroded the programs that grew out of the "Farm Bill" and allowed corporations to take over the food system. He outlines a path forward, urging the Democratic Party to articulate a vision of the future that includes rural Americans.
By Joseph Bullington
This year we've seen hogs slaughtered by the thousands, milk dumped and vegetables thrown out, even while Americans all over the country went hungry. In this article, Joseph Bullington discusses how the pandemic has revealed the fragility of our industrial food system. He asserts that the food system has achieved extreme efficiency at the cost of flexibility; even the slightest hiccup can upset the entire operation. Bullington writes that to achieve a more sustainable system, we must invest in local growers and processors.