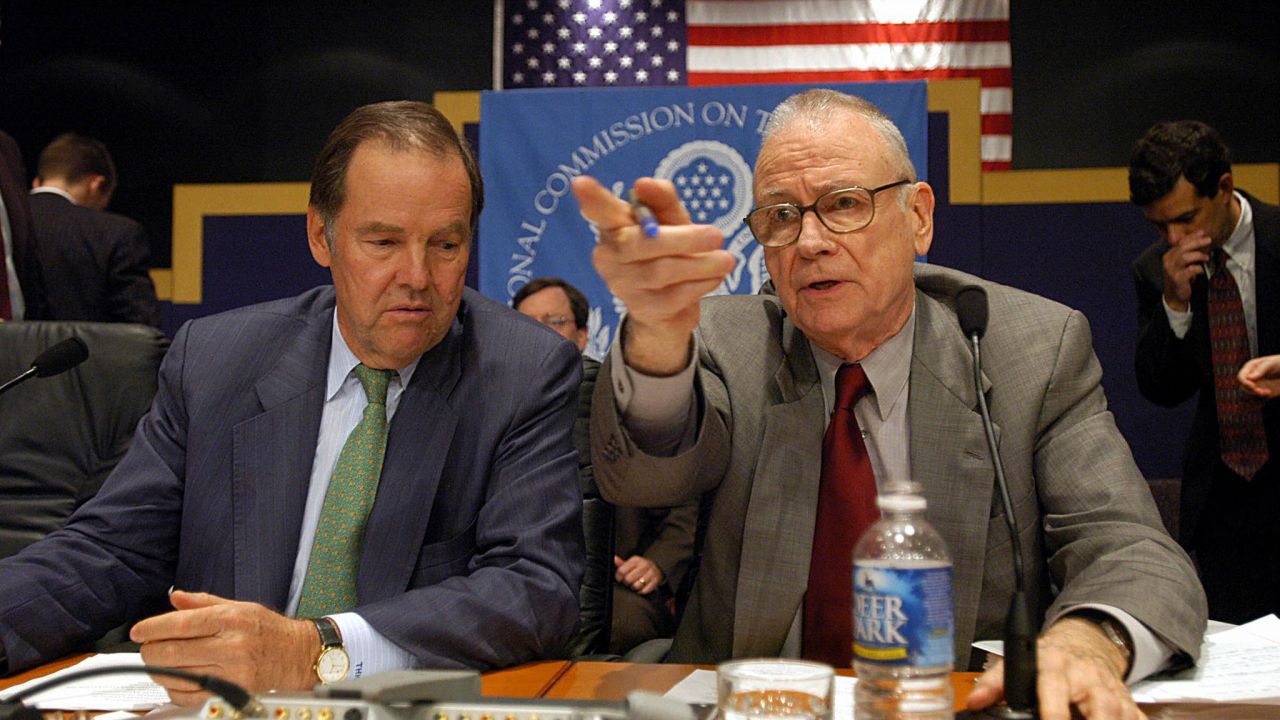 Under different circumstances, Donald Trump would have relished the showmanship of that remarkable Monday morning moment on March 20. On one side of the split television screen, Supreme Court nominee Neil Gorsuch fielded questions from the Senate Judiciary Committee. On the other, FBI Director James Comey testified to an investigation that could lead ultimately to a conclusion that Trump had no right to nominate Gorsuch — or perform any other action of a lawfully elected president. But out of that split screen are the makings of a deal. Unless Trump has something to hide, he should want to make it.
He needs 60 votes in the Senate to confirm Judge Gorsuch for a lifetime seat on the nation's highest court. If every Republican falls in line, he needs eight Democrats. Even Senate Majority Leader Mitch McConnell wants to avoid the "nuclear" option — changing the rules to permit bare majority approval of Supreme Court nominees.
So how can Trump get eight Democrats and, perhaps, many more? By accepting a deal that allows the country to answer the serious questions surrounding his right to occupy the Oval Office. Trump just has to pick up the phone and tell McConnell to endorse an independent bipartisan commission with subpoena power to investigate Russia's role in the presidential election. Critically, it must determine how Trumpworld fits into that unsettling picture. In the words of Sen. Lindsey Graham, the investigation should go "wherever it leads."
If Trump refuses, Democrats should stand firmly united against Gorsuch, because the following sample of known facts creates enough inferences for a good trial lawyer to get the Russia connection case against the Trump/Pence ticket to a jury:
Since 1987, Trump has been trying to develop business in Russia. Discussing ambitions for a Trump hotel in 2007, he declared, "We will be in Moscow at some point."
In July 2008, a Russian oligarch paid Trump $95 million for a Palm Beach home that Trump had bought three years earlier for $41 million. Then the oligarch never lived in it. On Oct. 30, 2016, that oligarch's plane was in Las Vegas while Trump was holding a rally there. On Nov. 3, 2016, the plane was at the single-lane runway near the small town of Concord, North Carolina, where Trump was holding another rally.
In September 2008, Donald Jr. said, "Russians make up a pretty disproportionate cross-section of a lot of our assets… we see a lot of money pouring in from Russia."
Russian immigrant Felix Sater and his company, Bayrock Group, had business relationships with Trump that began in 2002. In 2006, Sater escorted Ivanka and Donald Jr. around Moscow. In September 2007, Sater stood next to Trump as he spoke at the launch party for Trump SoHo. Throughout 2010, Sater carried a Trump Organization business card with the title "senior advisor to Donald Trump" as he sought a site for a Trump Tower in Moscow. But in a November 2013 deposition, Trump couldn't recall Sater at all: "If he were sitting in the room right now, I really wouldn't know what he looked like." Two years later, Trump's memory hadn't improved: "Felix Sater, boy, I have to even think about it. I'm not that familiar with him."
In September 2015, Trump boasted that in 2013 he'd met Putin's generals and most of the Russian oligarchs: "I was with the top-level people, both oligarchs and generals, and top-of-the-government people. I can't go further than that, but I will tell you that I met the top people, and the relationship was extraordinary." On The Late Show in 2013, he told David Letterman he'd met Putin. During the fourth Republican presidential debate, Trump said he got to know Putin well when they were stablemates on 60 Minutes.
After the election, Trump mocked US intelligence agencies. He dismissed their unanimous findings that Russia — using the Guccifer 2.0 persona — had hacked Democratic Party networks and coordinated the release of sensitive documents through WikiLeaks as part of a systematic effort to help Trump win. Meanwhile, Trump's remarks about NATO, Germany and Great Britain have undermined the Western alliance — an alliance that produced the Soviet Union's disintegration, which Putin called "the greatest geopolitical catastrophe of the century."
Trump campaign adviser Roger Stone admitted to communications with Guccifer 2.0, but remains unconvinced that Guccifer 2.0 was a front for Russian intelligence. And he insists that his 16 "exchanges" with Guccifer 2.0 weren't "separate contacts."
As the more fulsome Trump/Russia Timeline demonstrates, there's much more. And that doesn't include what we don't know.
The implications for the third branch government are profound. Thanks to Republican intransigence during the final year of the Obama administration, Trump inherited 124 vacant federal judgeships, including 19 appellate openings. During his first term, he could fill almost 40 percent of the federal bench. But the dark cloud of illegitimacy — even House Intelligence Committee chair and former Trump transition team member Devin Nunes called it "gray" — hangs over Trump's every presidential act. Only a legitimately elected president can sign legislation the public will respect. Only a legitimately elected president can issue valid executive orders. And only a legitimately elected president can name a federal judge. That's why the Trump/Gorsuch deal is crucial to American democracy.
Only an independent bipartisan commission can remove the Trump/Russia cloud. Senate Republicans will object that such an investigation will take time. But they lost that argument after refusing to convene hearings on President Obama's Supreme Court nominee, Judge Merrick Garland. They have no standing to complain now about delay in the judicial confirmation process while the country determines whether Trump has a legitimate right to make any nominations at all.
Republican congressional whitewashes won't cut it. The key intelligence committees are irreparably tainted. Rep. Nunes and his Senate counterpart, Richard Burr, are blatant partisans. They even agreed to join the White House rapid response team after The New York Times reported Trump/Russia campaign connections in February.
What do you say, Mr. President? Give America an independent bipartisan commission. In return, you'll get Neil Gorsuch on the Supreme Court and so much more. Do you have the guts to close the deal that saves your image, your presidency and your country? Your countrymen await your tweet.
This is part of a series by Steven Harper. Read the other posts in the series: Trump Resistance Plan.