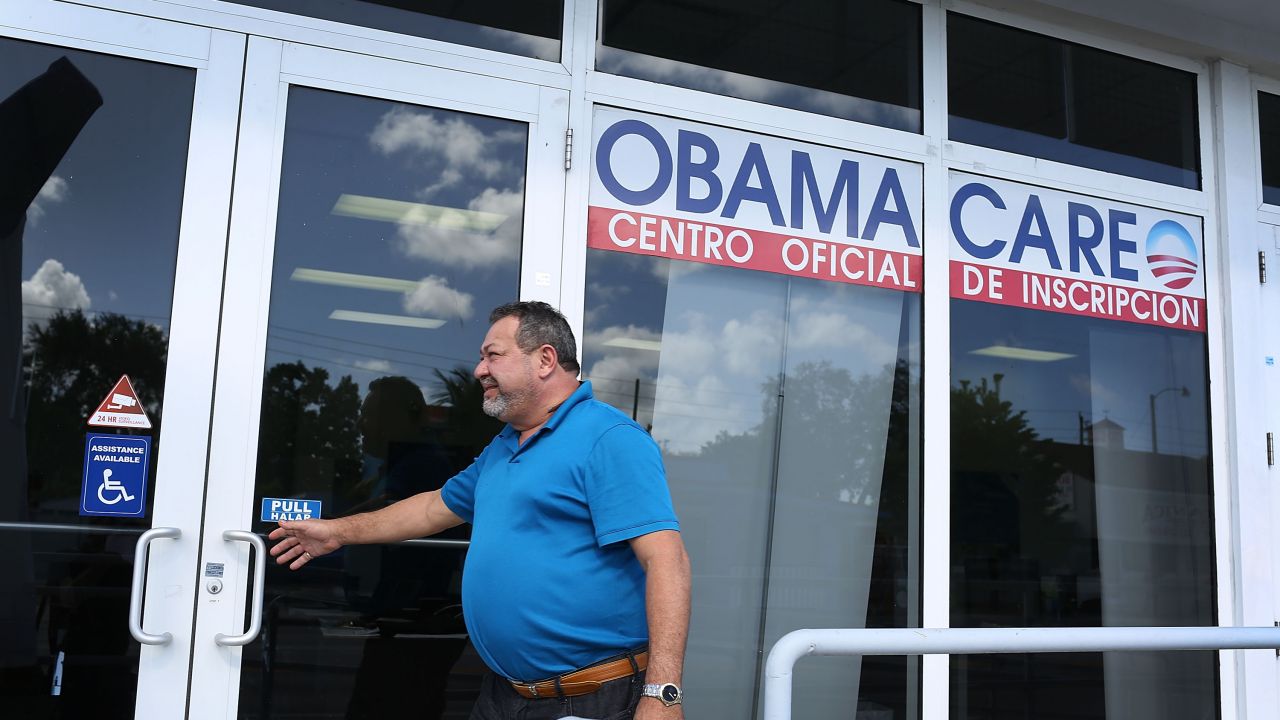 Earlier this year, we put together a list of investigative outlets you may want to start following, if you aren't already. We think they're a few of the many news organizations that will unearth facts key to helping Americans understand what are sure to be four strange, chaotic years.
Now, as Congress fights to determine the future of the Affordable Care Act, we've put together a list of publications, blogs and individual reporters who are dedicated entirely or almost entirely to covering an issue that will likely dominate Washington this spring. These publications will keep you on top of the politics, the policy and — most importantly — what it all means for everyday Americans.
---
1. Kaiser Health News' "Repeal & Replace Watch" — Kaiser Health News is a nonprofit journalism initiative of the Kaiser Family Foundation, and for years has produced some of the best reporting on the Affordable Care Act. Its articles are often republished by other publications. Now, as members of congress ponder getting rid of the law, KHN has started a new vertical, "Repeal & Replace Watch."


2. STAT News — The company that owns The Boston Globe launched STAT in 2015 as a sister publication to The Globe, tasked with telling compelling stories about health and science. The publication's unusual name comes from medical terminology, where "stat" means "urgent." Though its coverage reaches beyond politics, STAT has a section devoted specifically to what the man in the White House is doing to reshape American health care.


3. Vox, especially coverage by reporter Sarah Kliff — Former Washington Post and American Prospect writer Ezra Klein launched Vox in April 2014, with a core focus of covering policy and politics. Its senior editor Sarah Kliff spearheads the publication's health care coverage, and has been writing daily as the repeal process rumbles forward. Her article published last month on poor, rural Kentuckians who both voted for Trump and are enrolled in Obamacare underscores some of the complexity and contradictions wrapped up in this year's health care debate.


4. The New York Times' Robert Pear — Robert Pear is on the health care beat in Washington for The Times, and is one of the best sources for breaking news on the latest from the Capitol Hill.


5. The Los Angeles Times' Michael Hiltzik — Columnist Michael Hiltzik doesn't always write about health care, but when he does, he is a strong advocate for Obamacare and a critic of the health care industry. For an example of his perspective, check out this recent column about a lie Aetna told — that it was losing money on Obamacare, and would have to pull out of all but four markets — that was later debunked in court.


6. The Center for Health Journalism's "Remaking Health Care" blog — Based at the University of Southern California's Annenberg School for Communication and Journalism, the Center for Health Journalism helps train and provide grants to journalists who cover health care. Its "Remaking Health Care" blog provides a range of perspectives — including some critical of Obamacare — as well as deep-dive reporting on aspects of the law and the repeal process.


7. HealthInsurance.org — This publication — a kind of consumer guide that advocates for those looking to buy health care — is home to a blog tracking the repeal efforts. It features blog posts by Wendell Potter, a former health executive-turned-whistleblower whose analysis often also appears at BillMoyers.com.


8. The Center on Budget and Policy Priorities' "Off the Charts" blog — This Washington think tank is one of the most well-established and reliable advocates for poor Americans. Their "Off the Charts" blog covers a range of topics, much of it based on the Center's research, but at the moment is devoting quite a bit of energy to analyzing the changes to health care that many Americans could see in the years ahead based on the decisions Congress makes in the days ahead.
---
This post was updated on March 8, 2017.