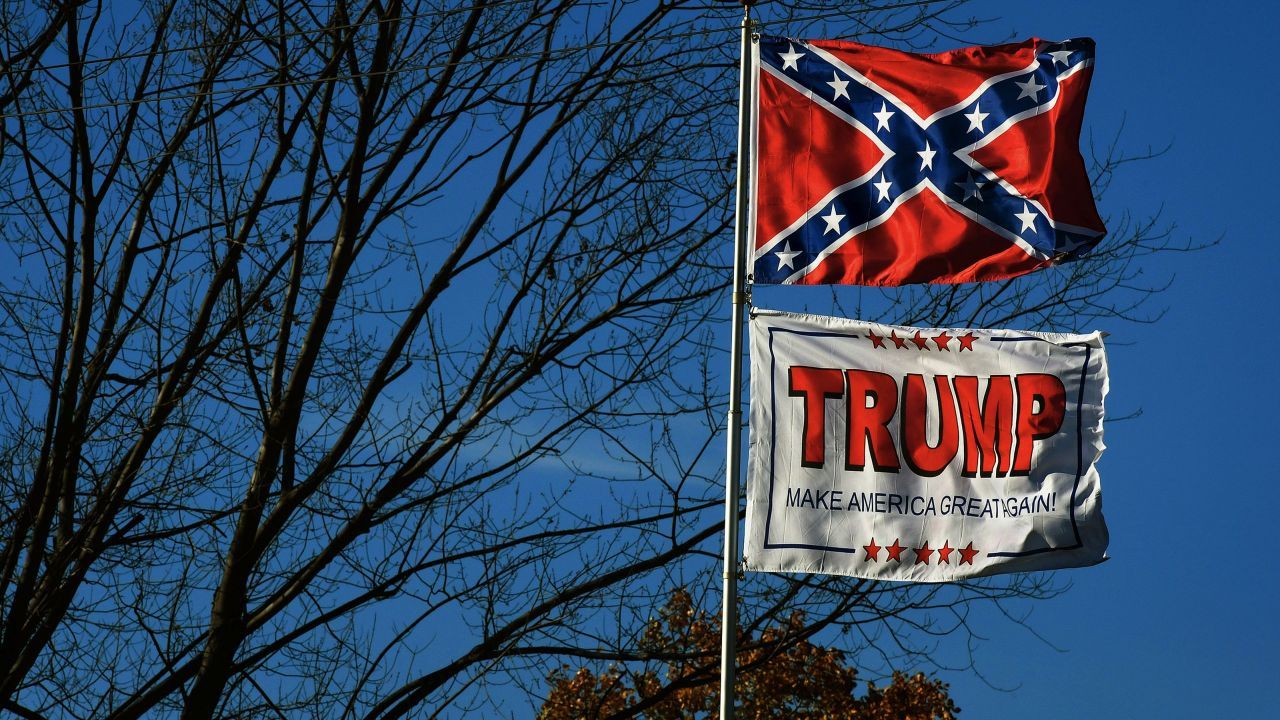 January 6, 2020
This morning, results from the Georgia Senatorial runoff elections showed that Democrats Raphael Warnock and Jon Ossoff had beaten their Republican opponents—both incumbents—by more than the threshold that would require a recount. The Senate is now split 50-50 between Republicans and Democrats, so the position of majority leader goes to a Democrat. Mitch McConnell, who has bent the government to his will since he took over the position of majority leader in 2007, will be replaced.
With the Democrats in control of both Congress and the Executive Branch, it is reasonable to expect we will see voting rights legislation, which will doom the current-day Republican Party, depending as it has on voter suppression to stay in power.
Trump Republicans and McConnell Republicans had just begun to blame each other for the debacle when Congress began to count the certified electoral votes from the states to establish that Democrat Joe Biden won the 2020 presidential election. The election was not close—Biden won the popular vote by more than 7 million votes and the Electoral College by 306 to 232—but Trump contends that he won the election in a landslide and "fraud" made Biden the winner.
Trump has never had a case. His campaign filed and either lost or had dismissed 62 out of 63 lawsuits because it could produce no evidence for any of its wild accusations. Nonetheless, radical lawmakers courted Trump's base by echoing Trump's charges, then tried to argue that the fact voters no longer trusted the vote was reason to contest the certified votes.
More than 100 members of the House announced they would object to counting the votes of certain states. About 13 senators, led by Josh Hawley (R-MO) and Ted Cruz (R-TX), agreed to join them. The move would slow down the count as each chamber would have to debate and take a separate vote on whether to accept the state votes, but the objectors never had anywhere near the votes they needed to make their objections stick.
So Trump turned to pressuring Vice President Mike Pence, who would preside over the counting, to throw out the Biden votes. On Monday, Trump tweeted that "the Vice President has the power to reject fraudulently chosen electors." This would throw the blame for the loss onto Pence, but the vice president has no constitutional power to do any such thing, and this morning he made that clear in a statement. Trump then tweeted that Pence "didn't have the courage to do what should have been done."
Scary: "After Mr. Trump tweeted that Mr. Pence 'didn't have the courage to do what should have been done,' dozens of messages on Gab called for those inside the Capitol building to hunt down the Vice President" https://t.co/2TyD8uIojz

— Josh Kraushaar (@HotlineJosh) January 7, 2021
It seemed clear that the voting would be heated, but it was also clear that most of the lawmakers opposing the count were posturing to court Trump's base for future elections. Congress would count Biden's win.
But Trump had urged his supporters for weeks to descend on Washington, D.C., to stop what he insisted was the stealing of the election. They did so and, this morning, began to congregate near the Capitol, where the counting would take place. As he passed them on the east side of the Capitol, Hawley raised a power fist.
Hawley, Cruz, & Tuberville voted YES on the 'objections' after everything that happened today; after a woman died.

Censure & remove.

— Matt Rogers ? (@Politidope) January 7, 2021
In the middle of the day, Trump's lawyer Rudy Giuliani spoke to the crowd, telling them: "Let's have trial by combat." Trump followed, lying that he had won the election and saying "we are going to have to fight much harder." He warned that Pence had better "come through for us, and if he doesn't, that will be a sad day for our country." He warned that Chinese-driven socialists are taking over the country. And he told them to march on Congress to "save our democracy."
The president's lawyer, earlier today: "Let's have trial by combat" pic.twitter.com/DxQDX4JIGs

— Shane Goldmacher (@ShaneGoldmacher) January 6, 2021
As rioters took Trump at his word, Congress was counting the votes alphabetically by state. When they got to Arizona, Senator Ted Cruz (R-TX) stood up to echo the rhetoric radicals had been using to discredit the certified votes, saying that public distrust in the election—created out of thin air by Republicans—justified an investigation.
Within an hour, a violent mob stormed the Capitol and Cruz, along with the rest of the lawmakers, was rushed to safety (four quick-thinking staffers brought along the electoral ballots, in their ceremonial boxes). As the rioters broke in, police shot and killed one of them: Ashli Babbitt, an Air Force veteran from San Diego, QAnon believer, and staunch Trump supporter. The insurrectionists broke into the Senate chamber, where one was photographed on the dais of the Senate, shirtless and wearing a bull costume that revealed a Ku Klux Klan tattoo on his abdomen. They roamed the Capitol looking for Pence and other lawmakers they considered enemies. Not finding them, they ransacked offices. One rioter photographed himself sitting at House Speaker Nancy Pelosi's desk with his feet on it.
BREAKING—The woman's name is Ashley Babbitt. A former 14 year Air Force veteran from San Diego, and apparently a former high level security expert.

The ransacked office of the Senate Parliamentarian: pic.twitter.com/E7PsSgoAEX

— Ali Zaslav (@alizaslav) January 7, 2021

Storming the US Capitol today though? No words.

pic.twitter.com/zJGbIKO8Ynhttps://t.co/zicVeBLt5E

— Eric Feigl-Ding (@DrEricDing) January 7, 2021
They carried with them the Confederate flag.
Capitol police provided little obstruction, apparently eager to avoid confrontations that could be used as propaganda on social media. The intruders seemed a little surprised at their success, taking selfies and wandering around like tourists. One stole a lectern.
As the White House, the FBI, the Justice Department, and the Department of Homeland Security all remained silent, President-Elect Joe Biden spoke to cameras urging calm and calling on Trump to tell his supporters to go home. But CNN White House Correspondent Kaitlan Collins later reported that she spoke to White House officials who were "genuinely freaked… out" that Trump was "borderline enthusiastic" about the storming of the Capitol because "it meant the certification was being derailed."
White House officials were shaken by Trump's reaction to a mob of his supporters descending on the Capitol today. He was described to me as borderline enthusiastic because it meant the certification was being derailed. It has genuinely freaked people out.

— Kaitlan Collins (@kaitlancollins) January 7, 2021
At 4:17, Trump issued his own video, reiterating his false claims that he had been cheated of victory. Only then did he conclude with: "Go home, we love you, you're very special." Twitter immediately took the video down. By nighttime Trump's Twitter feed seemed to blame his enemies for the violence the president had incited (although the rhythm of the words did not sound to me like Trump's own usual cadence): "These are the things and events that happen when a sacred landslide election victory is so unceremoniously & viciously stripped away from great patriots who have been badly & unfairly treated for so long. Go home with love & in peace. Remember this day forever!"
Twitter took down the tweet and banned the president for at least twelve hours for inciting violence; Facebook and Instagram followed suit.
As the afternoon wore on, police found two pipe bombs near the headquarters of the Republican National Committee and the Democratic National Committee in Washington, D.C., as well as a truck full of weapons and ammunition, and mobs gathered at statehouses across the country, including in Kansas, Ohio, Minnesota, California, and Georgia.
By 5:00, acting Secretary of Defense Christopher Miller issued a statement saying he had conferred with Chairman of the Joint Chiefs of Staff Mark Milley, Vice President Pence, House Speaker Nancy Pelosi (D-CA), Senate Minority Leader Chuck Schumer (D-NY), and Representative Steny Hoyer (D-MD) and had fully activated the D.C. National Guard.
???

Amazing statement by the Secretary of Defense.

Note whom Secretary Miller and Chairman Milley did NOT speak to: President Trump.

We have had something close to the de facto invoking of the 25th amendment. pic.twitter.com/KtrhD7WQUY

— Bill Kristol (@BillKristol) January 6, 2021
He did not mention the president.
By late evening, Washington, D.C., police chief Robert J. Contee III announced that at least 52 people had been arrested and 14 law enforcement officers injured. A total of four people died, including one who died of a heart attack and one who tased themself.
White House Counsel Pat Cipollone urged people to stay away from Trump to limit their chances of being prosecuted for treason under the Sedition Act. By midnight, four staffers had resigned, as well as Deputy National Security Adviser Matthew Pottinger, with other, higher level officials also talking about leaving. Even Trump adviser Stephen Miller admitted it was a bad day. Quickly, pro-Trump media began to insist that the attack was a false-flag operation of "Antifa," despite the selfies and videos posted by known right-wing agitators, and the fact that Trump had invited, incited, and praised them.
Former Secretary of Defense James Mattis laid the blame for today's attack squarely at the feet of Trump himself: "Today's violent assault on our Capitol, and effort to subjugate American democracy by mob rule, was fomented by Mr. Trump. His use of the Presidency to destroy trust in our election and to poison our respect for fellow citizens has been enabled by pseudo political leaders whose names will live in infamy as profiles in cowardice."
Statement from former Defense Sec. Jim Mattis: Trump's "use of the Presidency to destroy trust in our election and to poison our respect for fellow citizens has been enabled by pseudo political leaders whose names will live in infamy as profiles in cowardice." pic.twitter.com/d6srvG4onF

— Geoff Bennett (@GeoffRBennett) January 7, 2021
The attempted coup drew condemnation from all but the radical Trump supporters in government. Former President George W. Bush issued a statement "on insurrection at the Capitol," saying "it is a sickening and heartbreaking sight." "I am appalled by the reckless behavior of some political leaders since the election," he said, and accused such leaders of enflaming the rioters with lies and false hopes. Senator Mitt Romney (R-UT) was more direct: "What happened here today was an insurrection incited by the President of the United States."
#BREAKING: Sen. Mitt Romney excoriates Trump in speech that gets interrupted by applause:

"What happened here today was an insurrection incited by the President of the United States." pic.twitter.com/9jI6K37U9d

— The Hill (@thehill) January 7, 2021
Across the country tonight are calls for Trump's removal through the 25th amendment, impeachment, or resignation. The Democrats on the House Judiciary Committee have joined the chorus, writing to Pence urging him to invoke the 25th. Angry at Trump's sabotaging of the Georgia elections in addition to the attack on our democracy, prominent Republicans are rumored to be doing the same.
Statement from former President George W. Bush on the "Insurrection at the Capitol.." pic.twitter.com/IwxQ0hZagM

— Jim Acosta (@Acosta) January 6, 2021
At 8:00, heavily armed guards escorted the lawmakers back to the Capitol, thoroughly scrubbed by janitors, where the senators and representatives resumed their counting of the certified votes. The events of the afternoon had broken some of the Republicans away from their determination to challenge the votes. Fourteen Republican senators had announced they would object to counting the certified votes from Arizona; in the evening count the number dropped to six: Cruz (R-TX), Hawley (R-MO), Cindy Hyde-Smith (R-MS), John Kennedy (R-LA), Roger Marshall (R-KS), and Tommy Tuberville (R-AL).
In the House, 121 Republicans, more than half the Republican caucus, voted to throw out Biden's electors from Arizona. As in the Senate, they lost when 303 Representatives voted in favor.
The objection to Arizonas electors fails, 121-303.

Pelosi says Senate will now return, and process will continue.

— Jonathan Tamari (@JonathanTamari) January 7, 2021
Six senators and more than half of the House Republicans backed an attempt to overthrow our government, in favor of a man caught on tape just four days ago trying to strong-arm a state election official into falsifying the election results.
Today the Confederate flag flew in the United States Capitol.
We are pleased to be presenting daily posts from Heather Cox Richardson's "Letters From an American" email newsletter. You can sign up to receive it in your inbox here.