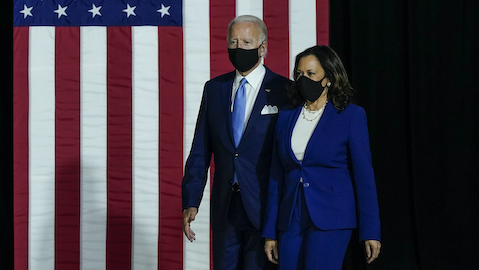 December 13, 2020
As of today, the United States has more than 16 million confirmed coronavirus infections, with more than 200,000 cases diagnosed every day. We are closing in on 300,000 deaths from Covid-19. On Friday, the Food and Drug Administration gave Emergency Use Authorization to the coronavirus vaccine developed by BioNTech and Pfizer. Today, Pfizer began to ship the first of about 3 million doses of vaccine from its facility in Michigan. Pfizer will be working with UPS and FedEx to send the vaccines around the country.
The first to get the vaccine will be high-risk health care workers. Along with them, White House staffers who work close to Trump will be among the first to receive the vaccine, to prevent more of them from becoming ill with Covid-19 after so many of them have become sick in the past months. There has been a backlash to this information, as critics note that the administration has downplayed the virus, officials have refused to wear masks, and the White House has held large gatherings that turned out to be superspreader events, so the idea that Trump staffers will now take scarce vaccines doesn't sit very well. After the New York Times broke this story, Trump tweeted late Sunday night that he has asked for staffers not to get the vaccine immediately, "unless specifically necessary."
Still, the eagerness of Trump administration officials to take it might help convince reluctant Americans that the vaccine is safe. The Biden-Harris team has already launched a drive to educate people about the vaccine, worried that the Trump administration's downplaying of the virus has set that effort back significantly. While a president-elect generally stays quiet in the weeks before taking office under the principle that America has only one president at a time, Biden is indicating that he will not stay silent in the face of mounting deaths the White House refuses to acknowledge. "We're in the teeth of the crisis right now," the president-elect said Friday. "This nation needs presidential leadership right now. … You know, we… have to face it head on."
To combat widespread skepticism about the vaccine, Biden is highlighting trusted public health experts like Anthony Fauci, as well as other well-known figures who have agreed to be vaccinated on television. Biden's team is also working with the Advertising Council, a nonprofit organization of advertising agencies that produces public service announcements, to launch a $50 million advertising campaign in the new year. This effort is late getting started and has been hampered by Trump's politicization of the vaccine process, which led executives from both Pfizer and Moderna, the companies with the most promising vaccines so far, to skip Trump's "vaccine summit" at the White House last week.
Aside from his aggressive action to combat the coronavirus, an evaluation of Biden's nominees tells us a great deal about what we can expect of his administration. He has chosen institutionalists with a great deal of experience, and with a general bent toward fairness in government. So, for example, Dr. Janet L. Yellen, Biden's nominee for Treasury Secretary, has served as chair of the Federal Reserve and chair of the White House Council of Economic Advisers, and her hallmark was always her defense of wage workers at a time when leading Republican lawmakers insisted that building the economy meant cutting taxes for those at the top of the economy.
Yellen is known to support lower interest rates, which tend to boost borrowing and thus the economy, but also worries about the extraordinary debt under which the country now labors. The budget deficit in 2020 was $3.1 trillion, and the debt is more than $20 trillion, which means that more than $52 billion of our tax dollars every year go into paying interest on the debt. That amount is as much as the combined budgets of the Departments of Commerce, Education, Energy, Homeland Security, Housing and Urban Development, Interior, Justice, and State. Yellen has suggested that she sees a need to raise taxes—which heartens progressives—and to cut retirement programs, which horrifies them. She worries about the long-term effects of the rising debt as baby boomers age, doubling spending on Social Security, Medicare, and Medicaid.
Last year, Yellen told the National Investment Center for Seniors Housing & Care Fall Conference that she thinks our financial issues "will not be solved without some additional revenues on the table, but I also find it hard to believe that it won't be solved without some changes to those programs…. So this is certainly something that people in this audience should have in their sights as something that will greatly affect the well-being of our cohort or, more likely, our children."
This moderation is cheering former Republicans, like Jennifer Rubin at the Washington Post, and making progressives despair. But Biden's picks seem to be less about indicating the content of his administration than indicating he plans to have an administration in the first place. He seems to be signaling that he intends to rebuild the framework of the government that Trump has dismantled in his four years. As for what comes once that framework is rebuilt, his choice of California Senator Kamala Harris—the first woman, and the first woman of color, on a presidential ticket– as his running mate suggests he is not signaling a return to the past. Biden has always been famous for being in the middle of the Democratic pack, and will move to the left or the right according to what he hears from the public.
The president-elect is rushing to jump into the presidency in the face of a leadership vacuum as Trump continues to stew over his election loss and to plot yet more ways he can try to overturn the results. All those options are weaker than the ones that have already failed. That's not to say damage isn't being done: yesterday, Trump supporters who refuse to accept his defeat roamed U.S. cities, including Washington, D.C, where last night, people were assaulted, 33 were arrested, and four stabbed.
Some Evangelical Leaders Disavow Trump
It is not clear what is going to happen to the Republican Party with Trump demanding loyalty even as he is losing battle after battle after a very clear defeat in the election, and his base turning violent. Those lawmakers who have signed on to Trump's attack on our democratic processes have painted themselves into a corner along with the extremist Trump base, and their strategy might weaken them politically.
In an important move today, evangelical leader Beth Moore, the founder of Living Proof Ministries, a Bible-based women's group from Houston, Texas, who has almost a million followers on Twitter, tweeted: "I do not believe these days are for mincing words. I'm 63 ½ years & I have never seen anything in these United States of America I found more astonishingly seductive & dangerous to the saints of God than Trumpism. This Christian nationalism is not of God. Move back from it…. Fellow leaders, we will be held responsible for remaining passive in this day of seduction to save our own skin while the saints we've been entrusted to serve are being seduced, manipulated, USED and stirred up into a lather of zeal devoid of the Holy Spirit for political gain…."
Moore follows this weekend's statement by evangelical Karen Swallow Prior, who said she was "now embarrassed and ashamed" for voting for local and state Republican candidates (although she had never voted for Trump). "What a bunch of money-grubbing, power-hungry, partisan cowards who care nothing about conservatism," she tweeted. Conservative journalist David French also wrote this weekend that "the frenzy and fury of the post-election period has laid bare the sheer idolatry and fanaticism of Christian Trumpism."
If evangelicals return to their traditional stance that politics corrupts religion, the modern-day Republican Party is in trouble. In this year's election, about 80% of white evangelicals supported Trump. They make up 15% of the U.S. population, but because they turn out in huge numbers, they provided about 40% of Trump's votes in 2020. Since the Reagan years, white evangelicals have been a crucial part of the Republican base. If they are starting to rethink their loyalties, it will be a game changer.
We are pleased to be presenting daily posts from Heather Cox Richardson's "Letters From an American" email newsletter. You can sign up to receive it in your inbox here.