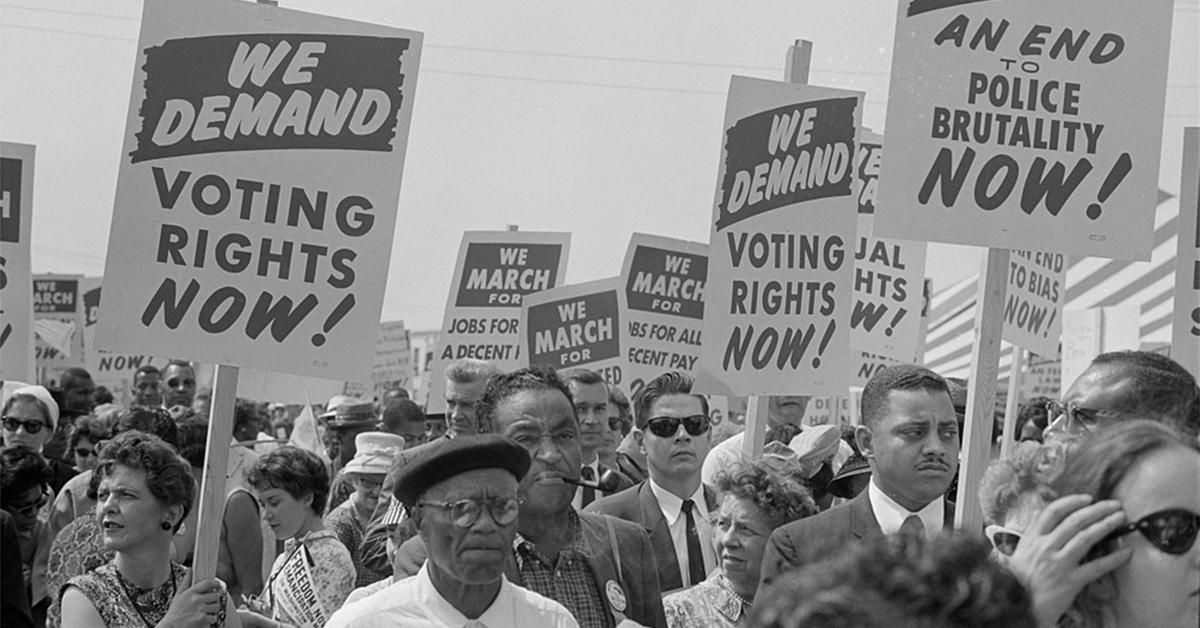 March 9, 2021
The only big thing I see today is that Bob Smietana of the Religion News Service broke the story that evangelical Beth Moore, a hugely popular leader, has left the Southern Baptist Church. A survivor of sexual assault, Moore objected to her denomination's support for Trump in light of the Access Hollywood tapes in which he boasted of sexual assault. She has increasingly parted ways with church leaders and now has announced that she is leaving the denomination. Her departure could lead a number of women out of that church.
The departure of a leader from the Southern Baptist Church sparked by opposition to Trump and church support for him indicates the growing split in the Republican Party. Trump today continued his attempt to undercut the Republican National Committee by hamstringing its fundraising. He issued a statement saying that while he "fully" supports the Republican Party, "I do not support RINOS [Republicans in Name Only] and fools, and it is not their right to use my likeness or image to raise funds." He urged people to donate to his own political action committee to help the America First movement. "We will WIN, and we will WIN BIG!" he wrote. "Our Country is being destroyed by the Democrats!"
The party split is intense enough that House Minority Leader Kevin McCarthy, who is pro-Trump at this point, declined to appear today with Republican conference leader Liz Cheney, who said last week that Trump had no future in the party.
Meanwhile, Illinois Representative Adam Kinzinger, a Republican, is pushing back against the former president, calling him desperate to remain relevant. Kinzinger says his goal is to rebuild the Republican Party, reclaiming it from Trump and fearmongering and divisiveness to become a conservative party again. "I think part of saving the Republican Party is just being really clear about what the Republican Party has become," Kinzinger told Jeff Zeleny of CNN. "We have such a great history, I think, but now we're off the rails."
Republican lawmakers are planning to get around their unpopularity by suppressing the vote. Iowa's Republican Governor Kim Reynolds yesterday signed into law what election lawyer Marc Elias called the "first major suppression law since the 2020 election." Among other things, it shortens early voting and seriously restricts mail-in voting. Today, the League of United Latin American Citizens of Iowa sued to keep much of the law from being enforced. The lawsuit calls the new measure "a cynical manipulation of the electoral process."
Elias has been in the courts defending the security of the election since the 2020 election, pushing back against the lawsuit designed to delegitimize President Biden's election. Now he has turned his efforts to trying to hold at bay the voter suppression laws being pushed by Republican legislatures around the country.
"I am very worried about the future of our Democracy," he tweeted.
He told MSNBC's Rachel Maddow: "I am begging America and the media to pay attention to this. Right now we are facing an avalanche of voter suppression that we have not seen before, at least not since Jim Crow. In state after state—it's not just Iowa; it's not just Georgia; it's not just Arizona… It's also Montana. It's also Missouri. It's also Florida. It's also Texas. The list goes on and on. Donald Trump told a Big Lie that led to an assault on democracy in the Capitol on January 6. The assaults we're seeing going on now in state capitols with the legislatures may be less deadly, and be less violent, but they are every bit as damaging to our democracy."
We are pleased to be presenting daily posts from Heather Cox Richardson's "Letters From an American" email newsletter. You can sign up to receive it in your inbox here.