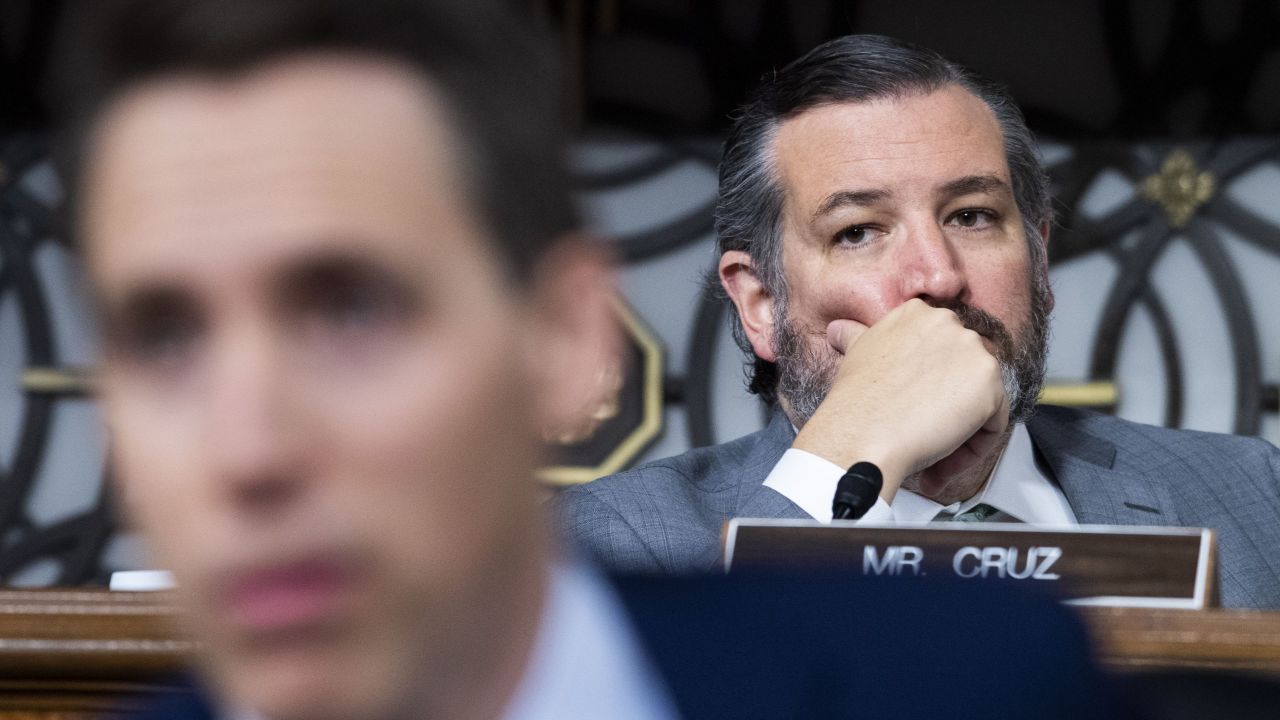 "Trump Incites Mob."
The headline in Thursday morning's New York Times – echoed in major newspapers around the world – got it only half right.
A sitting president incited a mob to attack a co-equal branch of government. The failed coup killed five people, including a US Capitol Police officer. More than 50 DC Metropolitan Police officers suffered injuries.
Trump is now the focus of public attention, but he's not the only enemy within. The Capitol Police arrested only 14 of the hundreds of people at the scene. To put that paltry number in context, at the nonviolent climate change protests in 2018, there were more arrests than that. Even a cursory investigation of the numerous "coincidental" security failures on January 6 suggests the makings of another Trump scandal.
Trump now claims that he deployed the National Guard "immediately." That's a

lie

.
Officers

were filmed

taking selfies with rioters and appearing to help them move back barricades and open doors.
As three protesters

were looking

for the office of Senate Minority Leader Chuck Schumer (D-NY), a Capitol Police officer tried to direct them.
As bad as those scenes are, the sordid truth behind them is almost certainly worse.
Now Trump's devoted allies who spent years helping him sell lies, stir anger, and sow division feign shock and outrage at the cumulative consequences of their actions. Many are lawyers who twice took oaths to defend the US Constitution – first as attorneys entering the bar and then as elected representatives entrusted with the solemn function of governing.
The hypocrisy is stunning.
The Ambitious Dead-Enders
Trump lost 61 out of 62 court cases challenging the election results. Recycling his baseless claims as objections to congressional certification of the Electoral College outcome – even after his mob had overrun both houses of Congress – 139 members of the House's GOP caucus voted to disenfranchise voters in one or more states.
That's 65 percent of the House Republicans.
In the Senate, Texas's Ted Cruz (JD, Harvard '95) and Missouri's Josh Hawley (JD, Yale '06) led another six Republicans in the same futile act. In addition to Cruz and Hawley, three are lawyers: Louisiana Senator John Kennedy (UVA '77), Wyoming's Cynthia Lummis (JD, Wyoming '85), and Florida's Rick Scott (JD, SMU '78). The non-lawyers were Sens. Cindy Hyde-Smith (R-MS), Roger Marshall (R-KS). and Tommy Tuberville (R-AL).
An equally culpable group is trying belatedly to salvage what's left of their legacies. Going into the certification vote, six more senators had signaled their intention to join at least one objection. Among them, Tennessee's Bill Haggerty is a lawyer. (JD, Vanderbilt, '84). The others are not: Ron Johnson (R-WI), James Lankford (R-OK), Marsha Blackburn (R-TN), Mike Braun (R-IN), and Kelly Loeffler (R-GA). After the siege of the Capitol, these six reversed course and voted to certify Biden's win.
Along with the date – January 6, 2021 – all of their names will live in infamy.
The Too-Late Revisionists
After years of enabling Trump's excesses – or being complicit by their silence – a larger group now proclaims that Trump has gone too far down a road that they helped him pave. Here's just a small sample of that rogue's gallery.
Vice President Mike Pence (JD, Indiana University '86)
Jan. 2, 2021: Four days before the mob invaded the Capitol building, Pence issued a statement embracing Republican objections to the certification of Biden's win: "Vice President Pence shares the concerns of millions of Americans about voter fraud and irregularities in the last election. The Vice President welcomes the efforts of members of the House and Senate to use the authority they have under the law to raise objections and bring forward evidence before the Congress and the American people on January 6th."
But after rioters forced his evacuation from the Senate chamber, Pence changed his tune.
Jan. 6, 2021: "The violence and destruction taking place at the US Capitol Must Stop and it Must Stop Now. Anyone involved must respect Law Enforcement officers and immediately leave the building," Pence tweeted. He vowed to prosecute those involved "to the fullest extent of the law."
Senate Majority Leader Mitch McConnell (JD, Kentucky, '67)
Nov. 9, 2020: Every major news organization had declared Biden the winner, but McConnell went to the Senate floor and refused to acknowledge his victory. "This process will reach its resolution," he said.
Dec. 15, 2020: McConnell finally acknowledged President-elect Joe Biden's win – after Russian President Vladimir Putin did.
But weeks of refusing to recognize Biden's win had resulted in a "process" reaching a "resolution" that McConnell did not like and could not change – the fracturing of the GOP.
Jan. 6, 2021: McConnell voted in favor of certifying Biden's win, saying, "We cannot simply declare ourselves a national board of elections on steroids. We'll either hasten down a poisonous path where only the winners of an election actually accept the results or show we can still muster the patriotic courage that our forebears showed, not only in victory, but in defeat."
Secretary of State Mike Pompeo (JD, Harvard, '94)
Nov. 10, 2020: When a reporter asked Pompeo about transition planning and the implications for national security, he said, "There will be a smooth transition to a second Trump administration." Alluding to Trump's baseless claims of widespread fraud, he added, "The world is watching what's taking place. We're going to count all the votes… When the process is complete, there will be electors selected. There's a process."
But when the "process" morphed into an attack on the Capitol, Pompeo suddenly saw that his connection to Trump might now compromise his own presidential prospects in 2024.
Jan. 6, 2021: "The storming of the U.S. Capitol today is unacceptable. Lawlessness and rioting — here or around the world — is always unacceptable," Pompeo tweeted. "Let us swiftly bring justice to the criminals who engaged in this rioting."
Chairman of the Senate Judiciary Committee Lindsey Graham (JD, South Carolina, '81)
Mid-November 2020: As states were certifying Biden's victory, Graham made curious phone calls to election officials in the swing states of Arizona, Georgia, and Nevada – all of which Trump had lost.
Dec. 14, 2020: Graham finally acknowledged Biden's victory.
But it was too late to stop Trump's runaway train, so Graham jumped off.
Jan. 6, 2021: Explaining his vote to confirm electoral votes in favor Biden – after the Capitol had cleared away the mob and cleaned away the resulting damage – Graham said, "Trump and I, we've had a hell of a journey. I hate it to end this way. Oh my God, I hate it. From my point of view he's been a consequential president. But today, first thing you'll see. All I can say, is count me out, enough is enough."
Former Attorney General William Barr (JD, George Washington '77)
From his first days as attorney general, Barr acted as Trump's personal attorney rather than the people's attorney in charge of the United States Department of Justice. As the election approached, he parroted Trump's "rigged election" narrative.
June to September 2020: For months prior to the election, Barr repeated Trump's lies that mail-in voting was rife with fraud. But at a House Judiciary Committee hearing in July, he admitted that only "common sense" to support his claims – no evidence. In September, he complained about states making mail-in voting easier due to the pandemic, saying, "People trying to change the rules to this, to this methodology – which, as a matter of logic is very open to fraud and coercion — is reckless and dangerous and people are playing with fire."
When it became clear that Barr had been holding one of the matches, he backpedaled.
Dec. 1, 2020: Contradicting Trump publicly, Barr said that federal authorities had uncovered no widespread election fraud on a scale that would have changed the outcome.
Jan. 6, 2021: "From former Attorney General Bill Barr: 'The violence at the Capitol Building is outrageous and despicable. Federal agencies should move immediately to disperse it,'" Barr's former Justice Department spokesperson tweeted.
Jan. 7, 2021: In a statement to the Associated Press, Barr said that Trump's conduct was a "betrayal of his office and supporters… orchestrating a mob to pressure Congress is inexcusable."
White House Counsel Pat Cipollone (JD, University of Chicago, '91)
Jan. 21, 2020: During Trump's impeachment proceedings, Cipollone failed to recognize that the White House counsel's client is the office of the presidency, not Trump personally. During the Senate trial, he was caught lying repeatedly on Trump's behalf.
But now Cipollone has bigger problems.
Jan. 6, 2021: A West Wing staffer told a friend that "White House Counsel Pat Cipollone is urging White House officials not to speak to Trump or enable his coup attempt in any way, so they could reduce the chance they could be prosecuted for treason under the Sedition Act. 'They're being told to stay away from Trump,' the friend said, according to Vanity Fair's Gabriel Sherman. "Cipollone's purported concern that Trump was committing treason – a federal crime…." The White House declines to comment.
Jan. 8, 2021: Sources "familiar with his thinking" tell CNN that Cipollone was considering resigning. A "source close to Cipollone" was already trying to rewrite his legacy: "He's there out of a sense of duty. Pat is a true public servant dedicated to the rule of law and his country."
Or perhaps Cipollone realized that if he drafts Trump's self-pardon, he'll risk being drawn into a criminal conspiracy.
The Rest
The list of 13th-hour conversions of Trump's most loyal backers goes on and on. All of these bad actors on Trump's behalf are the sum of their decisions for years. They put allegiance to Trump ahead of duty to country. They infected the body politic with his lies. And they offered false soundbites to feed a hungry and sometimes complicit media.
In the final days of a seditious presidency, the consequences burst into public view. Now those enablers pretend that Trump's brazen attack on yet another fundamental American institution is surprising. Transportation Secretary Elaine Chao (McConnell's wife) and Education Secretary Betsy DeVos resigned in protest. The Wall Street Journal editorial board called on Trump to resign to avoid a second impeachment. But they and their fellow Trump loyalists over the last four years cannot rewrite their legacies by criticizing or leaving his administration a few days before it ends.
That's why simply "moving on" from Trump and his accomplices is not an option. The United States must demonstrate to the world that even an American president is not above the law. The country has a chance to cleanse itself only by learning the depth and breadth of Trump's four-year assault on democracy and the rule of law.
The siege of the Capitol may be the most dramatic chapter in the Trump tragedy so far, but it's not the whole story. The culpability of those who have been complicit for years must be revealed, even if America's only recourse to their wrongdoing is sunlight.
In our democracy – now more than ever – it's an essential disinfectant.