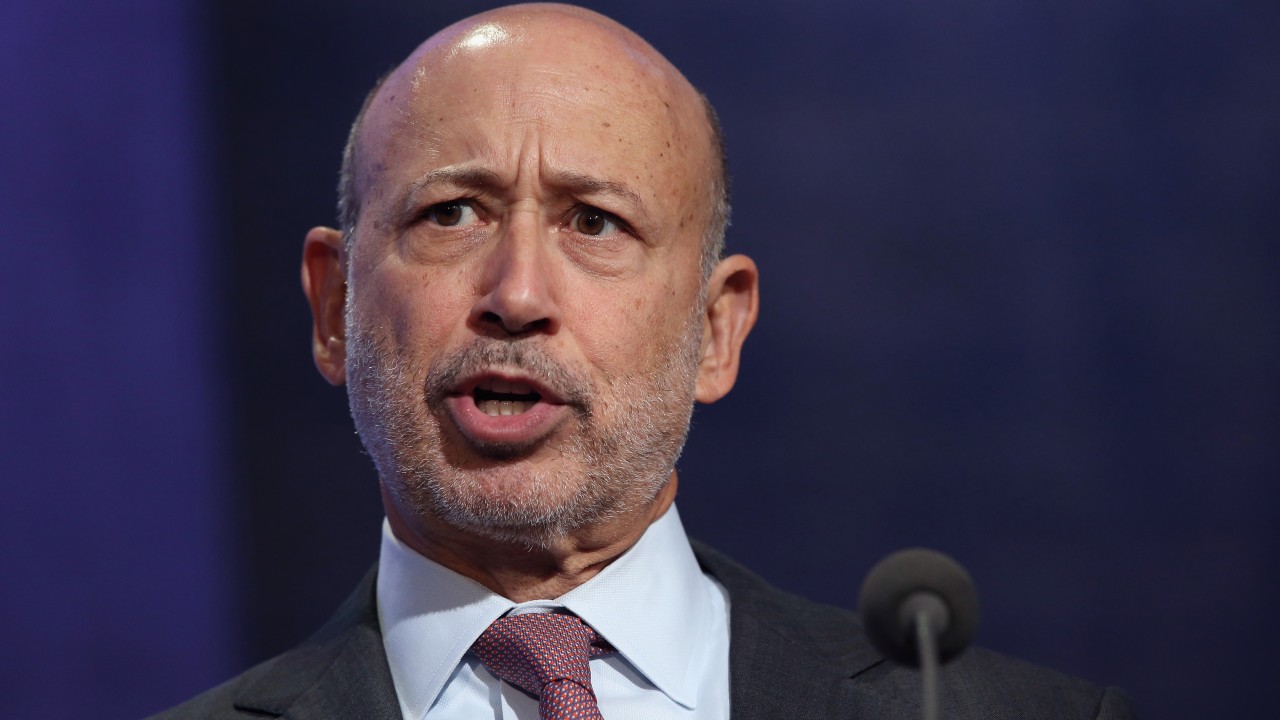 This post originally appeared at Common Dreams.
Just days after a Bernie Sanders campaign ad singled out Goldman Sachs as "one of the Wall Street banks that triggered the financial meltdown," the head of the global investment banking firm said such criticism is "dangerous."
According to The Hill:
Sanders has railed against Wall Street throughout his populist campaign, accusing the sector of ruining the economy and holding down the middle class. And he has singled out [Goldman CEO Lloyd] Blankfein and his firm as a poster child for the greed and recklessness he says is endemic in finance.

In a January interview with Bloomberg, he specifically mentioned Blankfein as representing greed on Wall Street, for taking massive pay packages "after destroying the economy."
"To personalize it, it has potential to be a dangerous moment," Blankfein told CNBC on Wednesday. "Not just for Wall Street…but for anybody who is a little bit out of line."
Blankfein also reportedly argued "that Sanders and his ilk are too rigid to get anything done," as The Hill put it.
On the campaign trail, Sanders has criticized not only big banks, but rival Hillary Clinton's cozy ties to them.
Bloomberg notes that Blankfein — who supported Clinton for president in 2008 — also "declined to endorse a candidate for the 2016 US presidential election, saying his imprimatur could harm that person's chances."
"I don't want to help or hurt anybody by giving them an endorsement," Blankfein said in response to a question about whether he was backing Clinton this time around.
Watch Sanders' ad, "The Problem," below: