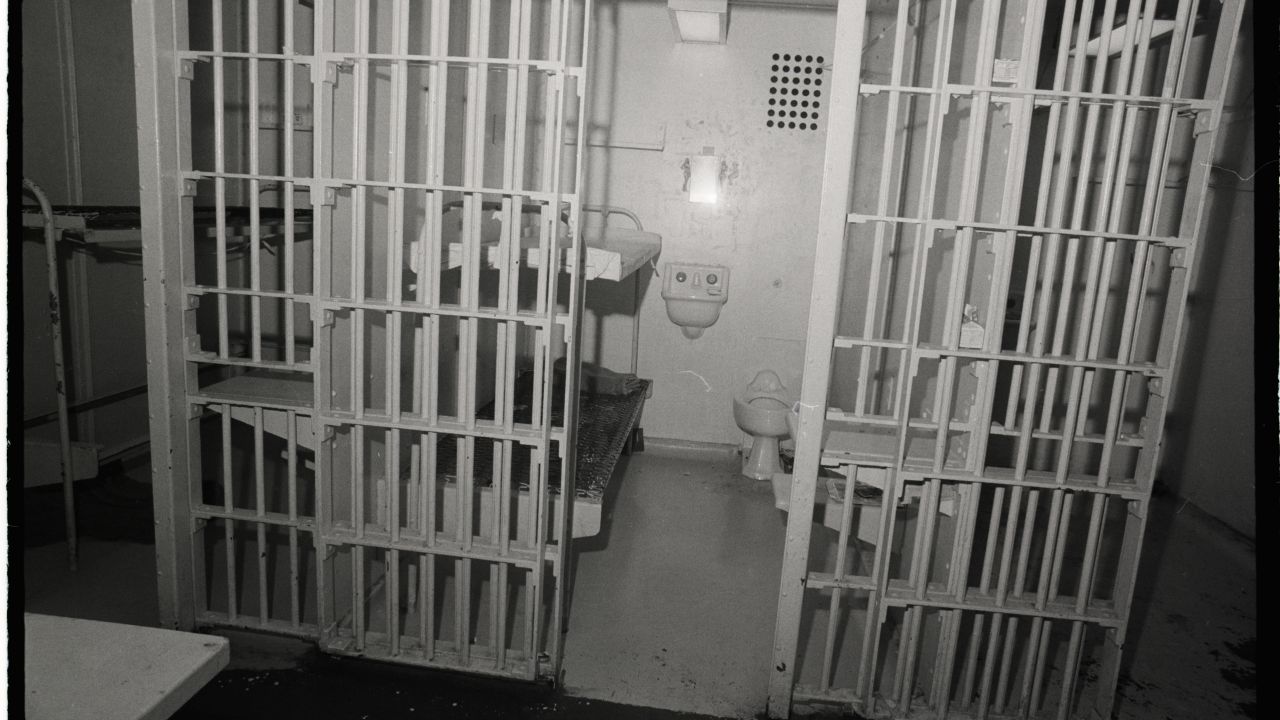 Rev. Dr. Jacqui Lewis is senior minister of the multiracial Middle Collegiate Church and executive director of The Middle Project, an institute that prepares ethical leaders for a more just society. In April, Rev Lewis' organization hosted its annual Revolutionary Love weekend conference, where Van Jones, William Barber, Valarie Kaur and other civil rights activists as well as prophetic faith leaders spoke about the ethical crisis facing our country and ways to take action.
"We are called more than ever by an ethic of love and a movement for justice and peace. Resistance and resilience are acts of faith," Dr. Lewis said ahead of the event.
Bill Moyers was invited to speak at Revolutionary Love and screen his new documentary RIKERS: An American Jail, which is airing on PBS stations around the country this month. He was joined by a panel of formerly incarcerated Rikers detainees who spoke about their personal experiences with America's criminal justice system. Here, Dr. Lewis writes about the event and what the progressive religious community can do to help reform our broken criminal justice system.
---
RIKERS: An American Jail, along with other reporting that has becoming increasingly prevalent on the subject of mass incarceration, shows us that none are so in need of liberation as those oppressed souls languishing in our prisons.
As Ava DuVernay reminds us in her documentary, 13TH, the 13th Amendment abolished slavery and involuntary servitude except as "a punishment for crime whereof the party shall have been duly convicted." Tragically, this loophole has effectively created the prison industrial complex as a warehouse for black and brown bodies.
Our faith calls us to liberate the least among us; when we do, we will all be free.
Rikers is a particular hellhole; violence and unbearable conditions on that island shame any of us who watch in silence. As we saw in RIKERS: An American Jail, nearly 8 out of 10 people there have not been convicted of a crime; they are awaiting trial. Over half the detainees cannot afford bail, often set below $1,000.
Rev. Hector "Benny" Custodio, who was featured in the Rikers documentary, joined us at the Revolutionary Love conference on a panel following the screening and spoke of his horrific ordeal. Rev. Custodio was picked up one night by police while eating dinner with his then-wife, who was pregnant at the time, as his 1-year-old daughter slept. He was brought to Rikers, locked up and saw his bail set at over $2 million.
He described his first days at Rikers to us. "After spending four and half days chained up to a wall, I was brutally beaten, and ever time I tried to fall asleep they used to throw cold water on my face."
Rev. Custodio, who would go on to spend a total of 20 years imprisoned for a crime he says he did not commit, shared his personal mission today, "The vision God has given me it so put the Department of Corrections out of business."
He called on others in the faith-based community to help not only the wrongly convicted but also the people who have paid their debt to society. "It is men and women like you who have to the power to abolish, to humiliate, to desegregate and to annihilate this unmerciful giant [America's criminal justice system] that is destroying men and women on an everyday basis."
We can scarcely bear to hear Rev. Custodio's horrific story and those of other formerly incarcerated men and women at Rikers in Bill Moyers' amazing film. But see and hear we must; we must have our hearts broken and grow our compassion muscle.
Frankly, as members of the progressive religious community what we must do is value every human being; the inherent worth of each human being is not mitigated by mistakes made. It is human to make mistakes, and it is also human to see the potential for healing, repair and transformation.
If preaching is truth through personality, each of us is called to "preach" liberty with our activism. Our faith calls us to liberate the least among us; when we do, we will all be free.
Here are some other steps I hope faith-leaders will take to engage their larger community.
Download the Rikers interfaith discussion guide, which offers ideas for screening the film and discussing the ethical, moral and spiritual questions related to mass incarceration.
Request a RIKERS DVD or watch in a small group at  RIKERSfilm.org.
Watch Bill Moyers' remarks about RIKERS: An American Jail at our recent conference, Revolutionary Love: Disruptive Ethics to Dismantle Racism, at Middle Collegiate Church. After Moyers speaks, watch our panel discussion with Khalil Cumberbath of JustLeadershipUSA and Rev. Custodio from the film, which I moderated, for practical advice.