Becoming American — Personal Journeys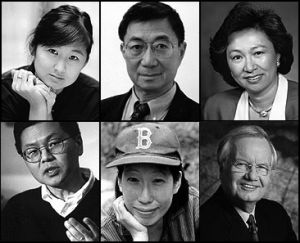 A three-part series of conversations with five prominent Chinese Americans who have contributed to American life. The 30-minute programs feature interviews with artist Maya Lin, Nobel prize-winning physicist Samuel Ting, businesswoman Shirley Young, AIDS researcher David Ho and author Gish Jen. The series is a complement to Becoming American: The Chinese Experience and amplifies the larger ideas of the documentary series through an intimate look at the lives of these five distinguished individuals from the fields of literature, science, business, medicine and the arts.
Extra: Visit the archived website for Becoming American.