In New York City, 26 low-wage workers were arrested Thursday on charges of civil disobedience for protesting in front of the Park Avenue building where Wal-Mart heiress Alice Walton owns a $25 million penthouse.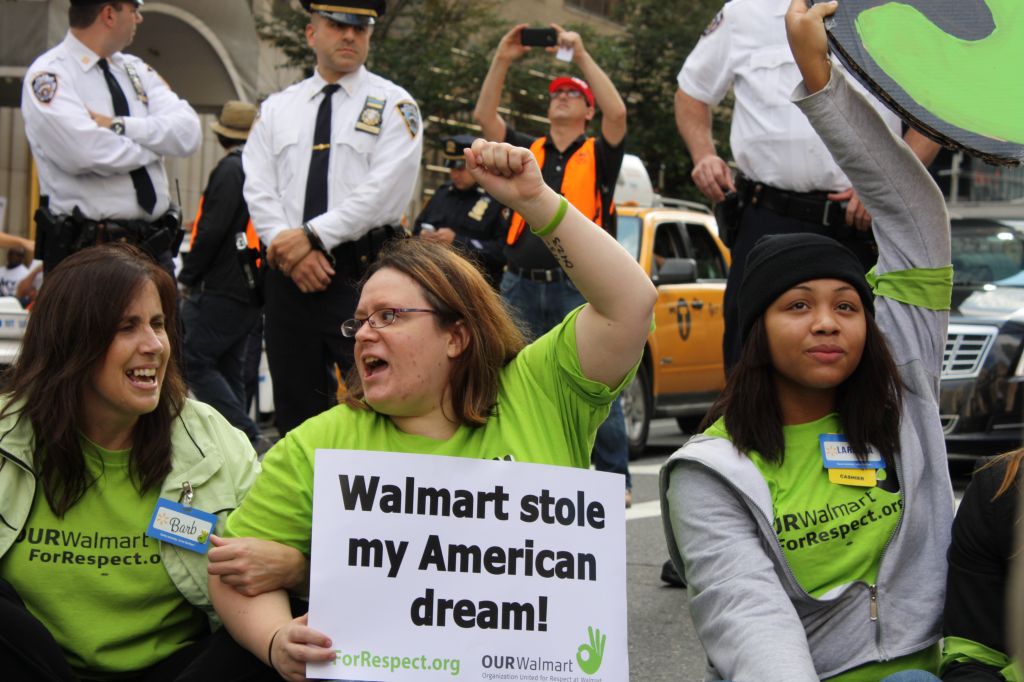 "We are here to protest because she is a [Wal-Mart] board member and she is a shareholder in the company so it's very important that she hears our message because she has the ability to really fix things for Wal-Mart workers," said Colby Harris, a United Food and Commercial Workers Union (UFCW) organizer from Dallas, Texas. Approximately 300 people participated in the protest, including workers from Zara, McDonald's and other restaurants and clothing chain stores.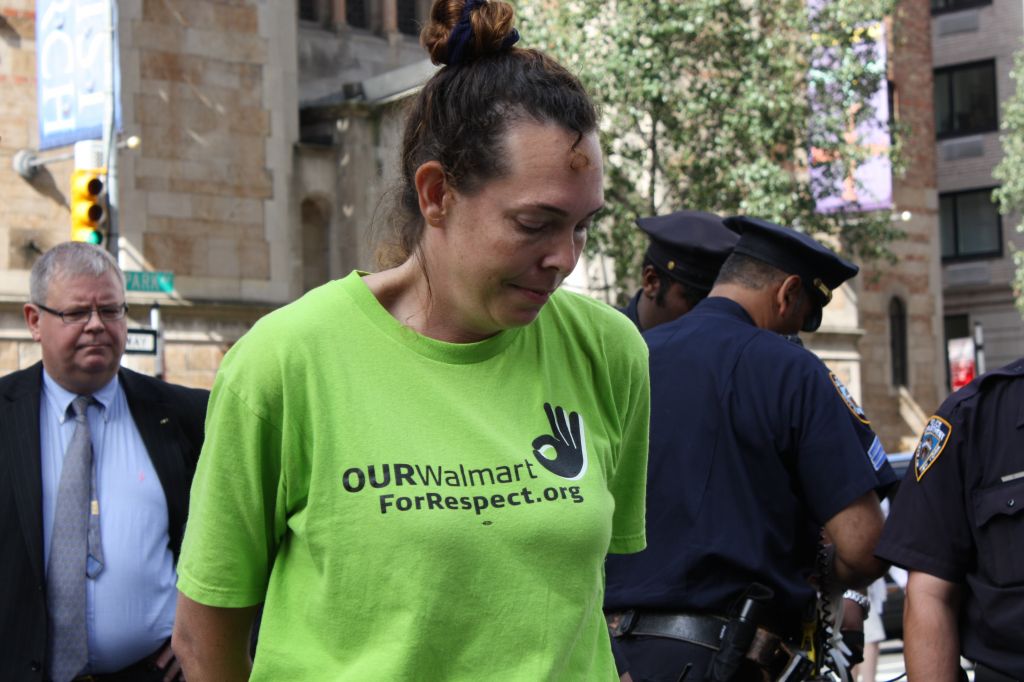 The recent issue of Forbes magazine ranked Alice Walton in eighth place on their annual "Richest People in America" list with a staggering net worth of $34.2 billion. Wal-Mart workers, on the other hand, "make an average of less than $20,000 a year," explained Harris. That's less than the poverty line for a family of four, which is $23,000 a year.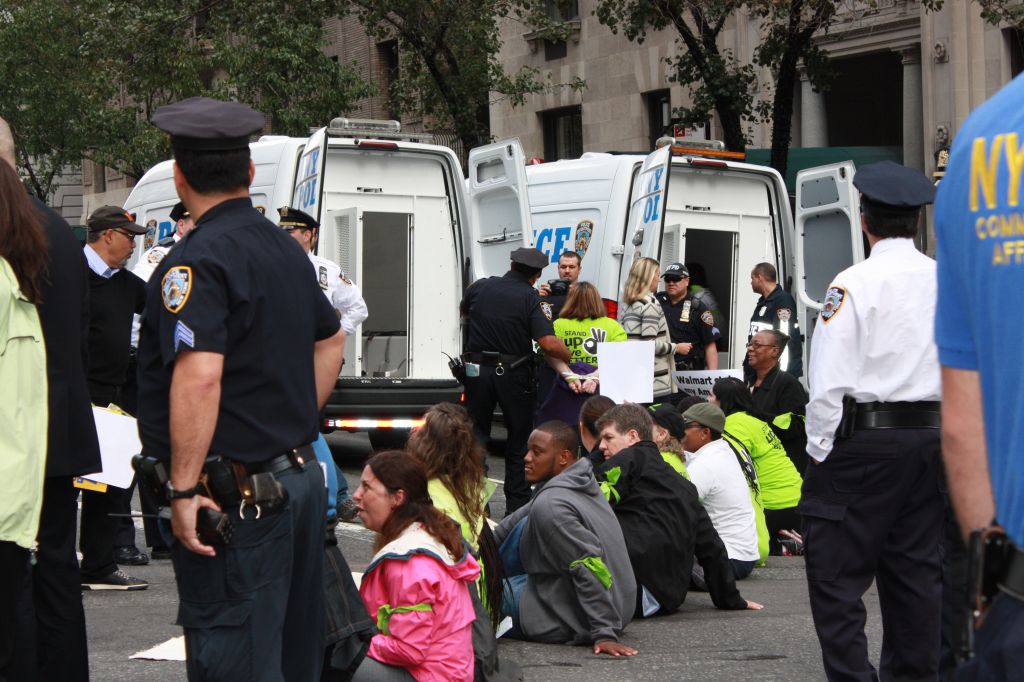 In addition to the protest in New York, a group of workers in Washington, DC, delivered a petition signed by workers from more than 1,750 Wal-Mart stores across the country (and other supporters), asking the Walton family "to publicly commit to raise their pay to $15 an hour and provide consistent full-time work."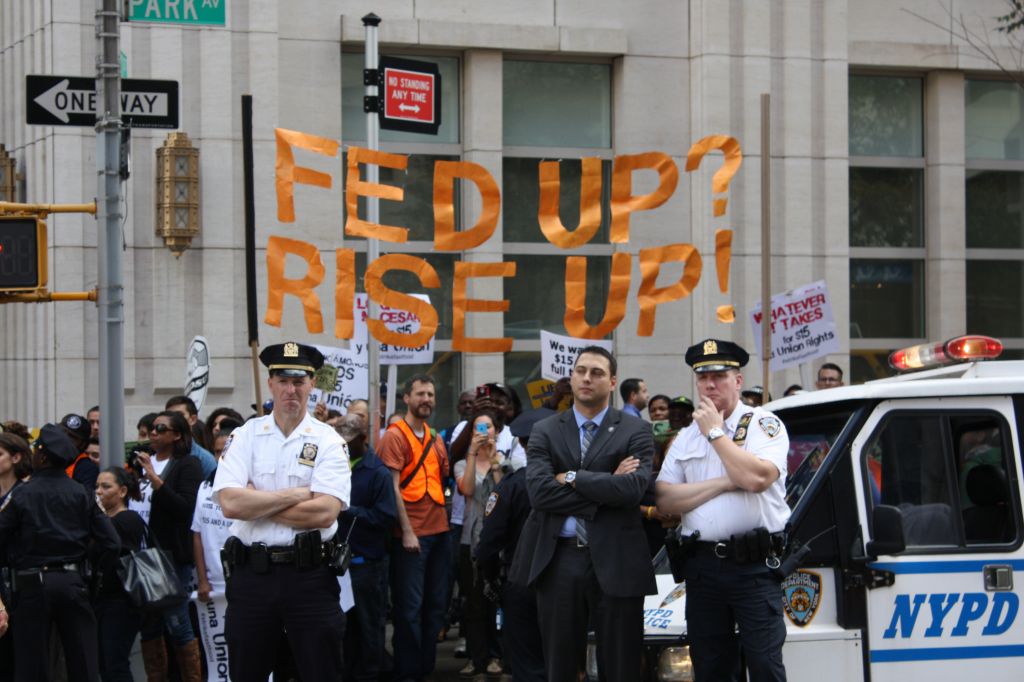 If the Waltons fail to respond to the petition by Black Friday, workers said they will hold a massive nationwide protest.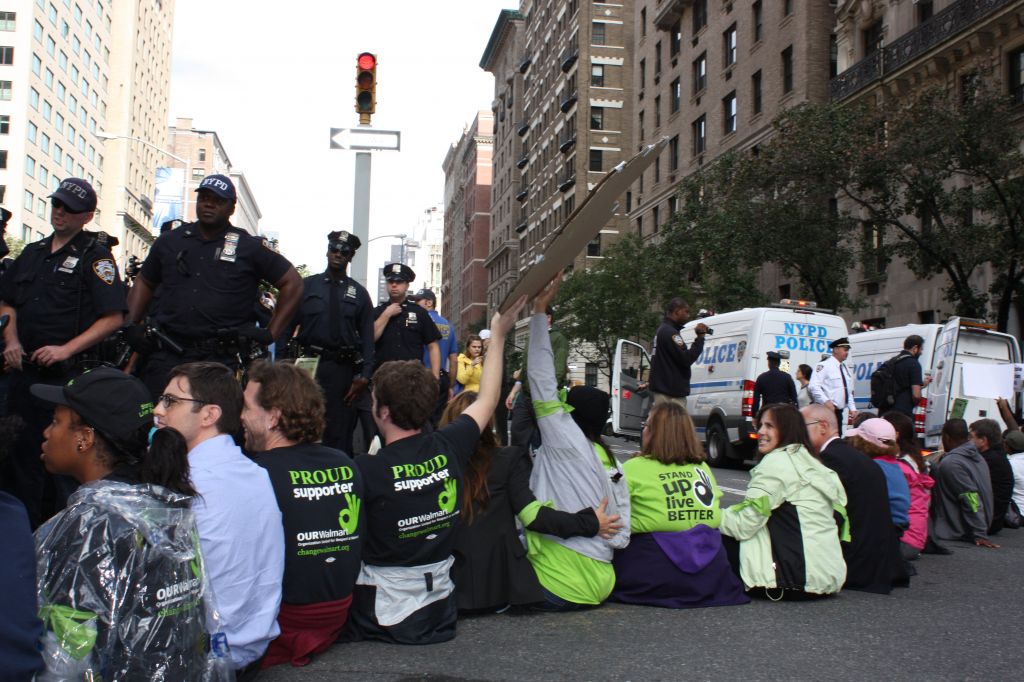 This work is licensed under a Creative Commons Attribution-NoDerivatives 4.0 International License. All photos by Charina Nadura/BillMoyers.com
Update: This post should have mentioned that on Wednesday, Oct. 15, Wal-Mart CEO Douglas McMillon announced that the company plans to upgrade hourly wages for their part-time workers until they are "in a situation where we don't pay minimum wage at all." Reuters reported that McMillon didn't tell reporters the timeline or the amount he plans to offer employees.