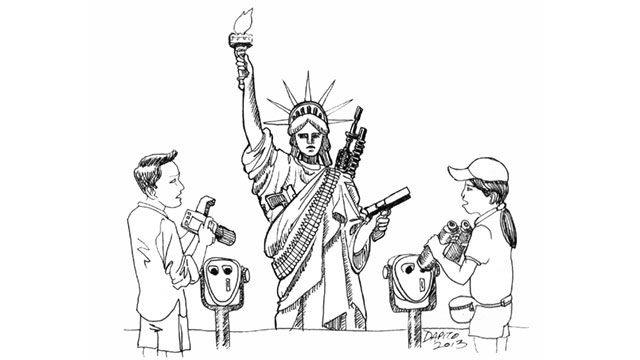 Give me your tired, your poor… and your ammo. That seems to be Lady Liberty's new motto in our latest cartoon, but what do these tourists — and you — have to say about it? Let us know in the form of a clever caption below.
Our editors will pick one caption to add to the official Caption the Cartoon Winners' Gallery.
Cartoon by Norman Dapito.