Only about 16 million Americans are on Twitter, so the service has recently started encouraging people to "tune in" to Twitter during national events like the debates, for a passive, second-screen experience. Regardless of whether you have a Twitter account or not, you don't need to log in to see what people are saying by pulling up one of Twitter's event pages, like the one pictured below.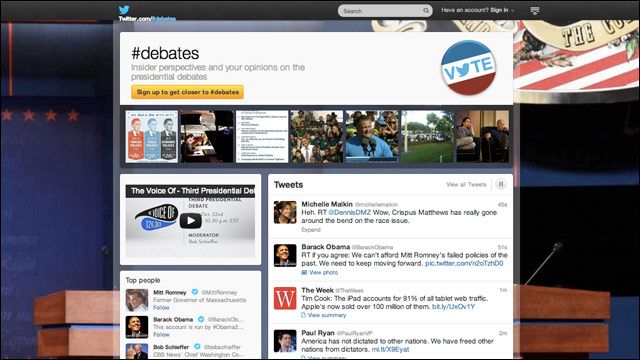 Over 10 million tweets were sent during the first presidential debate in Denver. Twitter released data graphs on the day following each debate about what happened during them. Click to see the tweet timelines in more detail.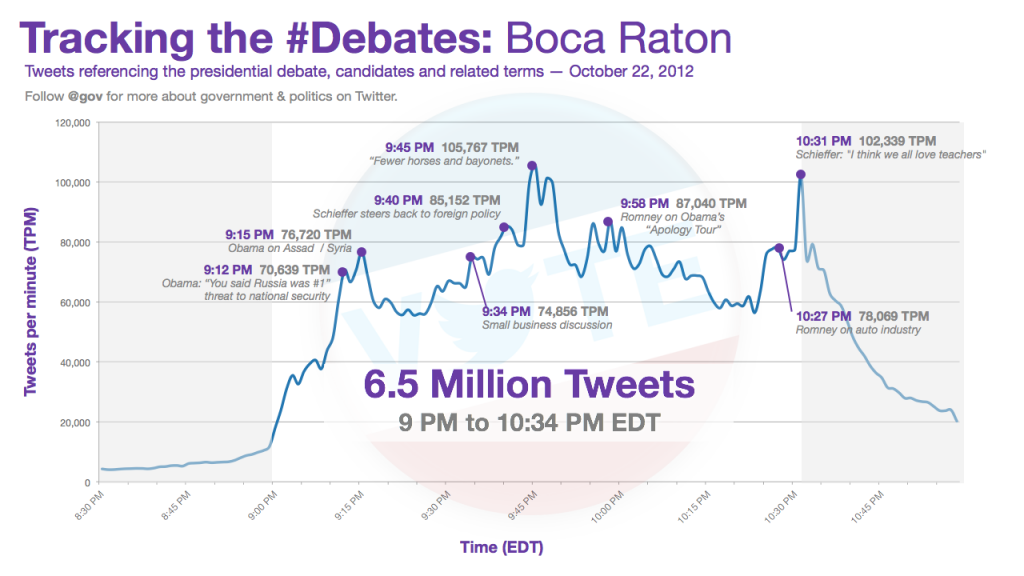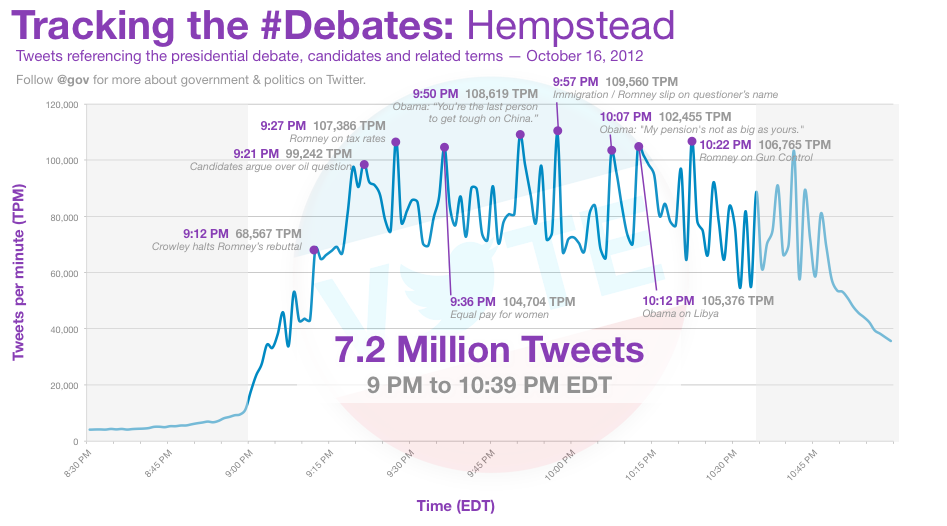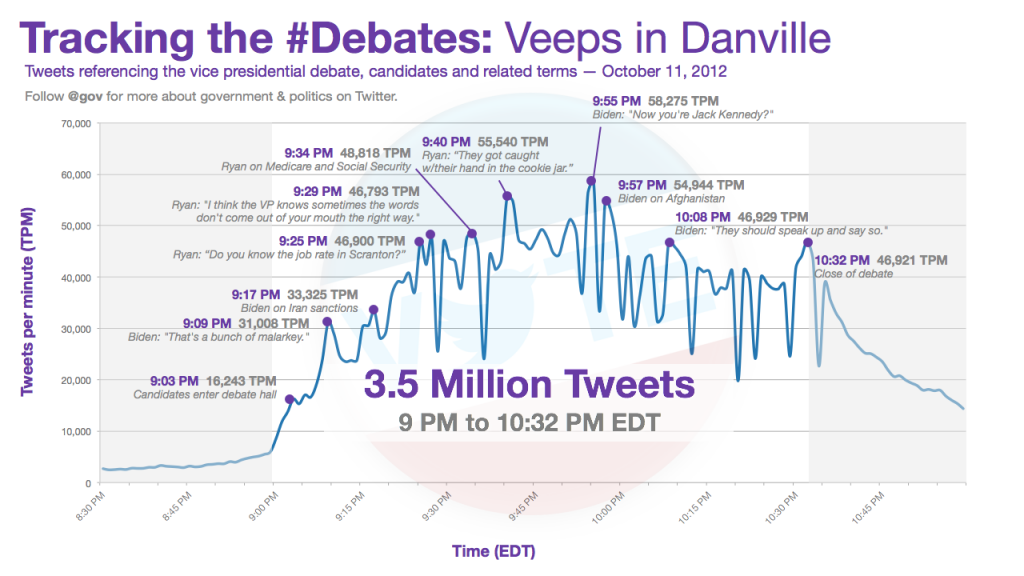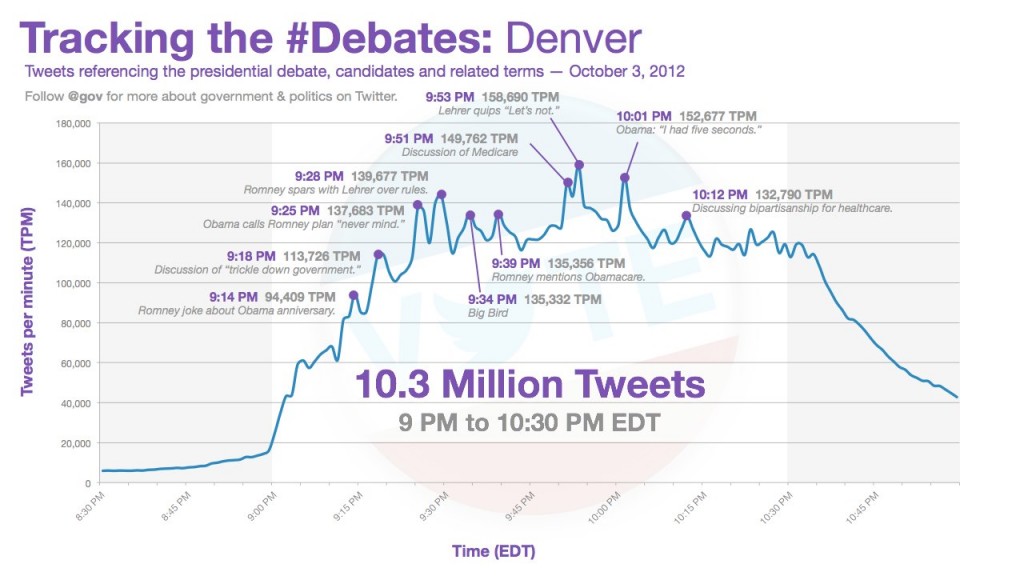 In the studio today, master media decoders Kathleen Hall Jamieson and Marty Kaplan disagreed about the role of Twitter in the debates. Jamieson called it a "distraction," saying that the takeaways for those watching with Twitter was "Big Bird, binders and bayonets." She said there is "very tentative evidence" that people who multitask by watching debates while tweeting comprehended less of the actual discussion than those who only watched the broadcast.
But Marty Kaplan defended Twitter, saying that some tweets are valuable, because they provide outside perspectives in real-time that complement what is going on onscreen.
See what they had to say in this clip. Who do you agree with?
Watch Moyers & Company this weekend for more with Jamieson and Kaplan about the debates, campaign advertising and the media's election coverage.