If you're prepping for Thursday's much anticipated decision on the constitutionality of the Affordable Care Act, this chart from ABC News provides a good overview of the various ways the Court could rule.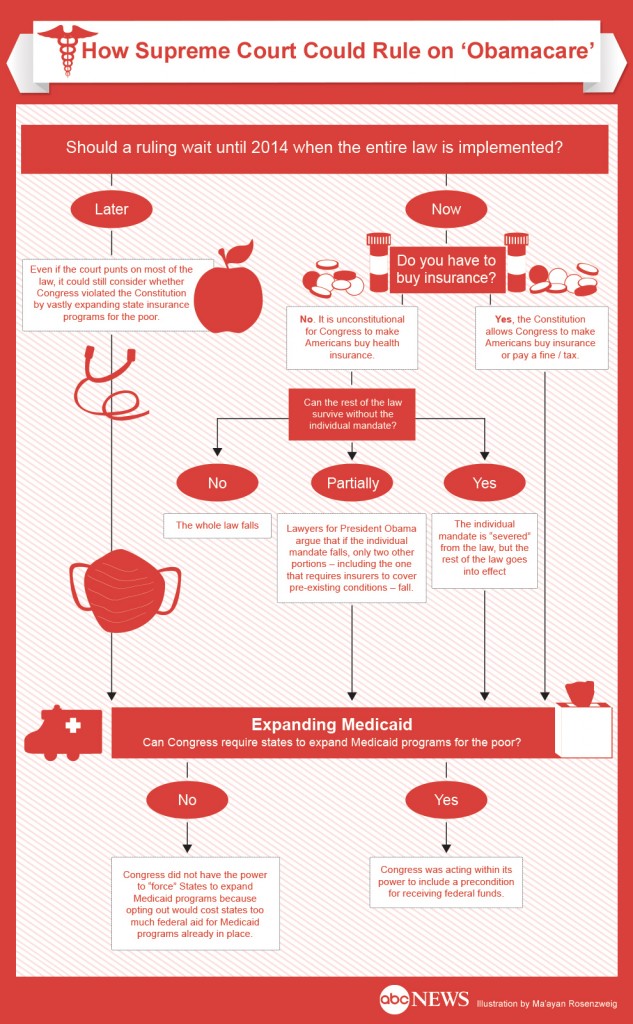 View larger on the ABC News website.
If you would rather pretend you're a justice and go through the questions they've been facing over the past few months to come up with your own decision, check out this interactive from The New York Times.