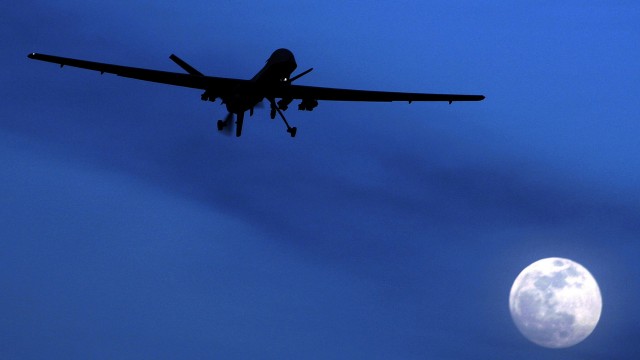 In this Jan. 31, 2010 file photo, an unmanned US Predator drone flies over Kandahar Air Field, southern Afghanistan, on a moon-lit night. (AP/Kirsty Wigglesworth)
On our show this week, Bill Moyers asks viewers to weigh in on the use of unmanned spy planes in our segment America's War on Drones. In the war on terror, we are told, either we put boots on the ground and put our own in harms way or we put drones in the sky firing missiles at strangers who can be seen only from a distance. We want to know: What would you say to President Obama about balancing our national security concerns against the killing of innocent civilians? Tell us what you think in the comments section below.
Note: The comments are now closed. See You Asked, We Answered: The Drone Debate for
a summary of comments.